Still in the absence of Champions League games in midweek, league action continues thick and thin and we wouldn't dare miss any of it.
Without further ado, we'll be going straight into today's business as we bring you the best tips for the day.
Straight Wins
Two English sides are fighting for two different places here. Sheffield United battle for a chance to play in the PL next season while Aston Villa are looking to take an European spot. Aston Villa has the edge here in this tie as they are looking for back-to-back wins for the first time in recent weeks. A win against a very good Leeds side should give them the confidence boost needed to go ahead and win this tie against a lacklustre Sheffield United side. Bet9ja has 2.10, Bet365 have 2.05 and 1xbet have 2.19 odds.
Leicester would have been disappointed to lose against Arsenal last time out. The loss to Arsenal would have hindered their chances at Champions League football a little. Their opponents today Burnley haven't won a game in their last three matches. They had a humiliating loss to Tottenham in the last round of fixtures telling on their defensive woes. Leicester would be looking bounce back to winning ways here today. This is why we have tipped them for the win. Bet9ja has 2.03, Bet365 have 2.00 and 1xbet have 2.08 odds.
PSG are looking to move back to the top of Ligue 1 as they are the closest to league leaders Lille with just 2 points. PSG are looking to start their impressive winning run again that saw them almost take the top spot last time out. A win here today would surely guarantee that. Bordeaux, their opponents, haven't won a game in their last five matches, losing four of them. PSG would capitalize on their poor form and go for the win yet again. Bet9ja has 1.45, Bet365 have 1.83 and 1xbet have 1.86 odds.
Monaco are the new inform side in the league currently with four wins and a draw in their last five league matches in Ligue 1. They face Strasbourg a side who are winless in two games with consecutive draws. Monaco are out for a win yet again with their attack and defence working seamlessly to provide the three points needed. Strasbourg are just only five points away from relegation, which shows how poor they have been this season. Bet9ja has 1.87, Bet365 have 1.90 and 1xbet have 1.95 odds.
AC Milan would be looking to restart their title charge after a big slump from a top position some weeks ago. The win against rivals AS Roma would provide them with the needed boost to challenge once again for the title. Mid table side Udinese is the team to beat today to make sure they can apply the needed pressure or snatch the league from Inter. Udinese recently won their game after just picking a point from two games earlier. Regardless, we expect Pioli and company to win this one. Bet9ja have 1.85, Bet365 have 1.83 and 1xbet have 1.90 odds.
Over 2.5 Goals
Manchester United play against Crystal Palace today away from home in what is to be regarded as a feisty encounter between both clubs. The first leg saw United lose at home in their first game of the season and revenge is the agenda here today. Palace has a tricky defence which has seen them concede enough goals but they are also good going forward. This makes for an encounter to provide goals and this why we tipped them. Bet9ja has 1.73, Bet365 have 1.72 and 1xbet have 1.83 odds.
PSG are the highest scoring side in the Ligue 1 this current campaign with the best attack in the league. Strasbourg on the other hand is one of the worst sides when it comes to defending as they are the 8th side with the most goals conceded already. They wouldn't stand a chance against the firepower of PSG's attack and we are counting on that today. Bet9ja has 1.66, Bet365 have 1.66 and 1xbet have 1.72 odds.
Top of the table side Lille has the opportunity to also extend their lead at the top and maybe see off the pressure from PSG. Marseille on the other hand has seen off strong opponents by scoring just enough to earn them a point. Today, both sides have attacking flair and it would tell in the match today. Bet9ja has 2.35, Bet365 have 2.37 and 1xbet have 2.42 odds.
Napoli recorded two wins in the space of four days and that has helped them forget about an unpleasant run of four losses in the five outings prior. They'll look to kick on here by starting well, having opened the scoring in both previous wins, whilst only AC Milan have won more games. Sassuolo on the other hand, have had their fair share of highs and lows already and are looking for a spot in Europe next season. This match is important for both sides and we expect a good number of goals. Bet9ja have 1.60 Bet365 have 1.66 and 1xbet have 1.71 odds.
Roma and Fiorentina are both looking to bounce back from their last league games which ended in losses. Both sides are on the prowl to collect points to fight for a European spot and survive respectively. The match would be hard to call a winner as the tie looks to be heading anywhere but we are assured that the goals in this matchup would be much. Bet9ja have 1.78 Bet365 have 1.80 and 1xbet have 1.86 odds.
Anytime Goal-scorer
Watkins
This Englishman has impressed since his move from the Championship and provided the team with his important goals this term. He faces Sheffield United who is the worst in the league this term. He is likely to continue his good form having hit double digits in the league already. Bet9ja have 2.75 odds while Bet365 have 2.60.
Politano
In the recent games which saw Napoli bounce back from a drastic dip in form, Politano has been the one to help them with the goal duties. He has scored seven goals and assisted four in the league this term which has been his beat so far. With a goal in his last match, he would want to continue that run of form today. He is value to score as Bet9ja have 3.25 odds while Bet365 have 3.00 odds.
Mbappe
Mbappe would be returning from scoring two impressive league goals in their last league match and the Frenchman would be looking to add more to his tally. Top scorer in the league and clear four goals from the next, he is going to be the one to inspire this PSG team to a win today. Bet9ja have 1.90 odds while Bet365 have 1.66.
Depay
Lyon has seen a dip in form which has seen them slip from the top spot for a long time in a while. They have the opportunity to close the gap or even take the top spot today. He has been in impressive goal-scoring form already with 14 goals at this stage of the season. He has shown he has the ability to take Lyon to the trophy and his goal-scoring abilities are no doubt. He is likely to score today and he would relish the spotlight as he leads the Lyon team. Bet9ja have 2.40 odds while Bet365 have 2.20.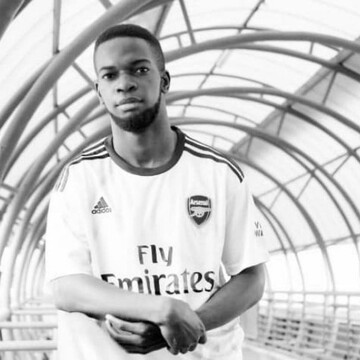 Football Lover. All-round junkie of the beautiful game. Could be found watching football most of the time. If not he's writing about them or making some punditry you don't agree with. A certain bias for Arsenal and Santos FC.