The penultimate round of games in the European fixtures have come to an end and we are headed straight towards the weekend action. The best picks from the matches during the week were really straightforward and good in our opinion.
We had more wins than losses from and our picks and it's a clear sign of good things to continue.
Today we move to the various Leagues around Europe as we select the best tips to give you from the matches.
Straight Wins
English side Manchester City are up against Fulham in today's Premier League fixtures. This City side are coming up from a 5-0 thumping giving to a really dejected Burnley side. Although Fulham also had a shocking win over Leicester City last weekend it was the first win of the season. This Manchester City side would be looking to continue their impressive run of form. Which is why we tipped them for the win Betway has 1.13 odds, Bet9ja have 1.14 and 1xbet have 1.15.
PSG face Montpellier in their Ligue 1 clash today. Montpellier is currently fifth in the League and has won their last four games making them strong opponents. PSG are coming off an important win from the UCL and, it should be the much-needed boost for PSG to win and continue to stay at the top of the table. Betway has 1.60 odds, Bet9ja have 1.58 and 1xbet have 1.63.
In the Italian Serie A Juventus take on Torino in a very interesting matchup. Torino is currently sitting in the relegation zone with just one win all season and they play an unbeaten Juventus side this season. It would be a Herculean task for Torino to take home a win or even a point in this game. A Juventus win is what we tipped Betway has 1.39 odds, Bet9ja have 1.40 and 1xbet have 1.39.
Still in the Serie A Inter Milan Play against Bologna in today's League clash with Bologna. Inter Milan are unbeaten in five games and are currently second in the league. They are sure to continue this impressive run of form with a win which is why we have tipped them for that, Betway has 1.48 odds, Bet9ja have 1.48 and 1xbet have 1.51.
Barcelona returns to their League competition in Spain looking for a win to continue their win streak. Barcelona were emphatic winners in their midweek UCL tie and they seek to continue their winning ways an against La Liga newcomers Cadiz. They currently sit ahead of Barcelona by one point but their position is under threat by this inform Barca side. We have tipped them for the win today, Betway has 1.36 odds, Bet9ja have 1.36 and 1xbet have 1.39.

Over 2.5
Barcelona has been churning goals in recent weeks and most of their deadly attackers have been in on the action. Scoring three goals or more in their last three games has helped us picked this option. The defensive record of this Cadiz side is not really impressive and they are sure to face a very big test in Barcelona. Betway has 1.63 odds, Bet9ja have 1.60 and 1xbet have 1.70.
The Bundesliga returns to see Bayern Munich face second-placed RB Leipzig today. Bayern is currently top of the table with today's opponents in hot pursuit behind them, currently there a just two points separating the sides. This means a mean for either side would cement their title ambitions this season, goals would readily be involved as both sides don't seem to lack that. Betway has 1.34 odds, Bet9ja have 1.30 and 1xbet have 1.36.
Still, on the Bundesliga games, Dortmund take on disastrous Schalke this season as the latter is currently languishing bottom of the table. Dortmund is, without doubt, going to be missing talisman Haaland in this fixture but with the way, Schalke play this season goal won't be a problem for this Dortmund side today
Marcelo Bielsa takes on Frank Lampard in an epic Spy-Gate battle as a result of their last meeting together. Chelsea is currently the highest scoring side this season and they face a very attacking side in Leeds. Both play open and free-flowing football which would mean there would be a feast of goals in tonight's game. Betway has 1.48 odds, Bet9ja have 1.46 and 1xbet have 1.52.
Ajax takes on Twente today, Ajax is currently top of the table with a winning run spanning five games while Twente is sitting fifth place on the table. Ajax has scored three more goals in their last five wins with their goal-scoring average this season ridiculously high. Twente's clean sheet record this season is low and it would surely affect them in today's matchup. Betway has 1.26 odds, Bet9ja have 1.25 and 1xbet have 1.30.
Anytime Goal-scorer
Romelu Lukaku
Lukaku in his last match scored two goals in the UCL to help keep their hopes alive for qualifying. Not starting last week's game against Sassuolo meant he had fewer chances of scoring, but his impressive game during the weekend would mean he jumps right into the starting lineup against Bologna today helping our pick. Betway has 1.72 odds and Bet9ja have 1.75.
Neymar
The Brazilian has found his form in recent weeks guiding the French side to consecutive wins in the UCL this week. He is becoming a key factor in their goal-scoring once again. They are taking Montpellier and need the win to cement their top spot this campaign. Betway has 2.07 odds and Bet9ja have 1.90.
Dominic Calvert-Lewin
He is the highest goal scorer this season with ten goals in ten league games, without a doubt now turned into a fine striker. They face Burnley whose defensive woes are piling up. They are currently the league's worst defence and they take on an in-form player in Calvert Lewin. Betway has 2.28 odds and Bet9ja have 2.50.
Cristiano Ronaldo
He would be playing against Torino today a side who are still looking for a way out of the relegation zone in Serie A. Juventus where winless last time out playing a 1-1 draw against struggles Benevento, this is evident that they were missing his goal-scoring ability as he was left out to rest for the UCL games. He just crossed the 750-goal mark and he says he wants to add more and this matchup is perfect for that with such a leaky defence. Betway has 1.54 odds and Bet9ja have 1.60.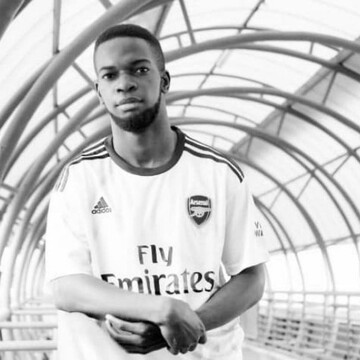 Football Lover. All-round junkie of the beautiful game. Could be found watching football most of the time. If not he's writing about them or making some punditry you don't agree with. A certain bias for Arsenal and Santos FC.