After a decent opening game to kick start the Euros, we kick into daily action proper and we'll be carrying off with where we left off last time out. Less than a month since the Champions League final, we have football on our screens once again to the delight of punters. Straight into action, we bring you the best betting tips of the day to go with.
Straight wins
Denmark vs Finland – Denmark to win
This match reeks of an impending victory for Denmark as their history with Finland makes it so evident. The last time Finland recorded a victory over Denmark in an international match can be traced back to as far as 1966. Between then and now, they have played over 20 times on the international stage and Denmark has managed an incredible unbeaten record against them. Their recent results against other teams also insinuate a victory for Denmark as they have been unbeaten in five of their last matches. Winning four and a draw which came in their encounter against Germany in a game that ended 1-1. Finland on the other hand has failed to record a victory in their last 5 matches. Bet9ja has 1.45, Bet365 has 1.40, and 1xBet has 1.48.
Belgium vs Russia – Belgium to win
Belgium's victory over Russia is imminent, considering that Russia has never claimed a victory in a football match against Belgium. The highest they have gotten is a draw which came twice in all of their seven encounters. Five of those encounters ended in Belgium's victory and this coming fixture is most likely to end up similarly. Although Russia looks to be on a streak of fine form, winning three out of their last five matches but Belgium edges over them in that aspect as they have remained unbeaten in their last five matches, one of which includes their grand slide victory of 8-0 over Belarus. Bet9ja has 1.77, Bet365 has 1.70, and 1xBet has 1.77.
Wales vs Switzerland – Wales win or draw
This match promises to be an action-packed encounter as both sides are top teams. Wales has the players and quality to come into this fixture to take all 3 points. Switzerland as a result of their current form also stands a chance of having an incredible performance in this game. It will be a tough battle for whoever will win the game but it's looking more like Wales will edge out with a win or at least a draw in this encounter. Bet9ja has 1.66, Bet365 has 1.52, and 1xBet has 1.75.
Over 2.5 Goals
Belgium vs Russia
In each of their last 3 games together, both teams have managed to register at least three goals. Most of which comes from Belgium except for their 2017 international friendly game that ended in a dramatic 3-3. Apart from that, Belgium has been the one scoring at least three goals in all of their last three matches against Russia. Belgium has scored a total of 14 goals in their last 5 outings while Russia has managed a total of 8 goals. These two teams will look to outscore each other in this coming game and as a result, the match score will be on the high side. Bet9ja and Bet365 have 2.00 while 1xBet has 2.12.
Wales vs Switzerland
As stated earlier, this fixture boasts to be a fun-filled competitive game as Wales will look to outscore their opponent Switzerland if they are serious about taking any point away from the encounter because Switzerland is known to be a high-scoring side. Having scored 16 goals in their last 5 matches against other teams, Wales will endeavor to bring their A-game to match Switzerland's goal-scoring abilities. Bet9ja has 2.76, Bet365 has 2.75, and 1xBet has 2.88.
Anytime Goal-scorer
Lukaku
Lukaku who just had a season of his life with Inter and winning the overall best player in the Serie A will look to continue with his run of fine form in this competition. He has proven time and time again that he can score goals and it's simply logical to expect him to continue with his goal-scoring prowess for Belgium in the coming fixtures. Bet9ja has 2.20, Bet365 has 1.95, and 1xBet has 1.94.
Dzyuba
Russia's deadly striker will look to impress the world again in this competition. He is a serious threat in front of a goal and has proven this with his goal tally of 29 goals in just 52 appearances for Russia. For years now, he has been leading the line for them and this time around, he will look to add more to the tally of his international goals, starting with their first match. Bet9ja has 3.50, Bet365 has 2.62, and 1xBet has 3.54
Gareth Bale
Bale who was out of favor for a long time at the Santiago Bernabeu has suddenly picked up a good run of form again during his loan spell at his boyhood club Tottenham. He scored some really important goals for them last season, one of which helped Tottenham clinch European qualification on the last fixture of the season. We are positive that this fine form of his will continue in Wales as they look to start up in the competition on a high note. Bet9ja has 3.55, Bet365 has 3.50, and 1xBet has 3.60.
Christian Eriksen
Like Lukaku, Eriksen also played a vital role in helping Inter Milan clinch the Serie A title last season. As one of Denmark's most experienced players, he will strive to help the team achieve a successful campaign in the competition. He will look to get at least a goal or two in their opening match against Finland. Bet9ja has 3.59, Bet365 has 2.62, and 1xBet has 2.55
Haris Seferovic
Seferovic will be leading the line for Switzerland in this Euro campaign and with spectacular midfielders behind him, who will be delivering sublime passes to him, he will be looking to grab a ton of goals, starting with their first match against Wales. Bet9ja has 3.55, Bet365 has 3.25, and 1xBet has 3.20.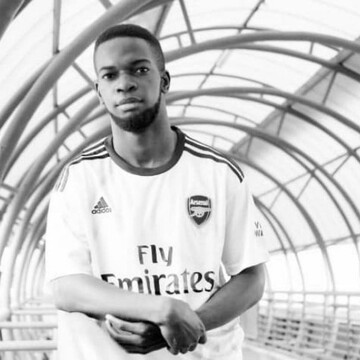 Football Lover. All-round junkie of the beautiful game. Could be found watching football most of the time. If not he's writing about them or making some punditry you don't agree with. A certain bias for Arsenal and Santos FC.