It's another weekend and it's another day of football and lots of betting action lying in wait.
A lot of games are on the cards today but we'll be giving you some of the most likely and well-researched tips to go with across all the action from Europe's top five leagues.
Leeds vs Chelsea Betting Tips and Prediction
Straight Wins
Manchester City take on relegation battered side Fulham today after they got back to winning ways against Southampton in midweek. The win at home to the Saints was a good way to bounce back from the derby defeat. Fulham will be looking for points as they try to stay away from relegation this season. However, we expect City to claim another win here and perhaps begin yet another winning streak. Bet9ja has 1.36 odds, Bet365 has 1.33 odds and 1xBet has 1.38 odds.
Bayern are looking full of energy after a win in their derby game against Borussia Dortmund last week. This has seen them maintain their lead at the top of the table although with only two points. They play against Werder Bremen today in the Bundesliga. Werder Bremen held Bayern to 1 all draw last time out but this match is likely to be different given the league leaders' recent form. We expect Bayern to win this one. Bet9ja has 1.26 odds, Bet365 has 1.25 odds and 1xBet has 1.27 odds.
Dortmund got past their defeat to Bayern with another impressive win against Sevilla to see them through to the quarter-finals of the UCL. Their league form has been rather unimpressive as they are languishing outside the UCL spots and are aggressively looking for a way back in. On the other hand, their opponents in Hertha Berlin are just two points from the relegation places and have just one win in five games. Dortmund has to win here if they are to qualify for Champions League next season and we expect them to do so. Bet9ja has 1.48 odds, Bet365 has 1.45 odds and 1xBet has 1.52 odds.
Real Madrid recently blew the title race wide open and the race for the La Liga top spot is looking like a three-horse race. The opponents to face today are Elche, with Madrid looking to just close the gap to the top by just five points with a win here today. Elche currently lie in 17th place in La Liga and have just two wins out of their last five matches. They are just two points away from being among the relegation sides. The Real Madrid team would be looking for a win to close the gap and provide confidence ahead of their UCL tie. Bet9ja has 1.19 odds, Bet365 has 1.18 odds and 1xBet has 1.24 odds.
Atletico Madrid looked to be running away with the title earlier this season, but have faced a plethora of pitfalls on the way. They recently won their last match coming from behind to take the lead and see off the win against Athletic Club Bilbao. They need a win to push further ahead at the top and win the La Liga title eventually. They take on an inconsistent Getafe side and they are likely expected to win. A win here would also boost the confidence of Atletico as they seek to qualify for the next round of UCL games after a disappointing loss away from home against Chelsea. Bet9ja has 1.97 odds, Bet365 has 1.95 odds and 1xBet has 2.02 odds.
Over 2.5 Goals
Manchester City has always been a high scoring side just failing to find the back off the net once in their last 21 games. Their last game saw them win by scoring five goals and conceding two providing a high scoring game. Fulham would also put up a fight and are not the team to sit back and soak the pressure as they would be looking for the win also. Both teams would come here to play attacking football today and it enhances out to pick. Bet9ja has 1.73 odds, Bet365 has 1.72 odds and 1xBet has 1.82 odds.
Schalke faces Wolfsburg today in what seems to be an uphill task for the home side to come out of it with a point. Schalke are the worst defensive side this season and is tasked with stopping a determined Wolfsburg looking to fill in the Champions League spots for next season. The lack of solid defence from Schalke has made us choose them today. Bet9ja has 1.58 odds, Bet365 has 1.61 odds and 1xBet has 1.67 odds.
The 8th and 9th placed teams in the Serie A face off in what would likely be an epic encounter. This is why we have picked them today. Both sides have an opportunity to take a swing at Europe next season and would be going all out in this game. Verona faces Sassuolo in what could prove to be a very interesting match. They both have strong attacks and this is a very interesting pick. Bet9ja has 1.63 odds, Bet365 has 1.90 odds and 1xBet has 1.96 odds.
AZ Alkmaar and Fc Twente have conceded a large number of goals already in the league this season. They face off today knowing how much of a weak link both their defences are and would be looking to outsmart the other. While Alkmaar would be playing for a spot in Europe, Fc Twente would be looking to play for pride here today. Both sides are also likely to score which would mean more goals. Bet9ja has 1.45 odds, Bet365 has 1.44 odds and 1xBet has 1.53 odds.
Anytime Goal-scorer
Lewandowski
After an impressive hat-trick in his last league match in the Derby, he blessed out slips and proved why we chose him the last time. He would be starting in today's game yet again and would be looking to push for the golden boot both in Germany and Europe. The Polish striker is a goal machine and he has proven it time and time again this season. Bet9ja have 1.38 odds while Bet365 have 1.30.
Haaland
This a proper youngster making a name for himself and breaking goal-scoring records this season. He scored in their last league defeat to Bayern and also against Sevilla to see them through to the quarter-finals. He has been the talisman for this Dortmund side this season providing them with the much-needed goals and he would be called upon yet again to give Dortmund the three vital points here today. Bet9ja have 1.55 odds while Bet365 have 1.36.
Suarez
Luis Suarez had seen a dip in form in recent weeks that saw him drop off to second in the goal scorer chart, but his penalty strike last game would be enough to bring back his lost form. We all know what a beast Suarez is in front of goal and how vital he has been this season to help Atletico carry challenge for trophies. He would be leading the line today and we expect him to score. Bet9ja have 2.40 odds while Bet365 have 2.37.
Benzema
The Real Madrid striker scored the late equalizer that has given his club a glimpse of a chance at retaining the title this season. The Frenchman hasn't been in his blistering form from past seasons but we believe such a vital goal would help his goal-scoring confidence and he would surely replicate that today. He would be vital today with his goals and he can surely step up to the occasion. Bet9ja have 1.55 odds while Bet365 have 1.57.
Richarlison
The Brazilian has enjoyed a breath of fresh air under the new Everton boss in recent games and he has been hitting his goal-scoring heights we knew him for. Although he couldn't hit the mark against Chelsea, he had opportunities that would have led to the goal. With most players back in the squad to help the team reach Europe next season we see him taking all his opportunities today. Bet9ja have 2.75 odds while Bet365 have 2.30.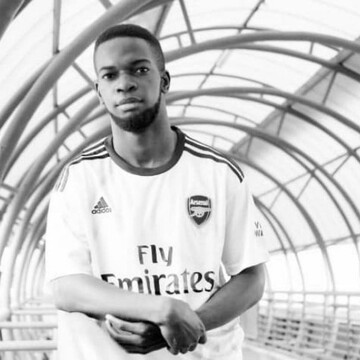 Football Lover. All-round junkie of the beautiful game. Could be found watching football most of the time. If not he's writing about them or making some punditry you don't agree with. A certain bias for Arsenal and Santos FC.