It's been a busy year of football so far and the Premier League amongst others are back in our faces once again. A summer packed with the EUROs, Copa America and the Olympics made the wait for league football slightly more bearable. Lots of transfers and twists have happened over the summer and it's obvious we are set for another interesting season once again.
After seeing out last season with our tips from start to finish, we will continue from where we left off with our daily tips and predictions across Europe's top five leagues. Once again, league football is back and so are we!
Straight Wins
Arsenal would be returning to the League this season with the aim of performing better than their 8th placed finished last season. For the first time in ages, the Gunners will be without the distraction of European football .Only Manchester United can boast a longer current PL unbeaten away run than Arsenal and Mikel Arteta's men should be confident of extending that into the new season, given that they didn't concede a single goal in any of their away league games vs promoted opposition last term. We are sure to see the Gunners win here today in their opening and the PL opening game of the season which is why we have chosen them. Bet9ja has 1.85 odds, Bet365 has 1.86 odds and 1xBet has 1.93 odds.
Current European Champions and now newly crowned UEFA Super league champions Chelsea return to league action against Crystal palace in what should be a walk in the park for them. Crystal Palace are under new management and would need some time to adjust to the new style of play which Chelsea would take advantage of. Chelsea might have left it late against Villarreal after losing the lead in the second half but they still came out victorious proving their fighting spirit and showing us again why they are champions. Bet9ja has 1.24 odds, Bet365 has 1.26 odds and 1xBet has 1.30 odds.
Jurgen Klopp and his Liverpool team return to the Premier League with a game against newly promoted side Norwich. The game has produced goals in the past and it doesn't look like it would falter here today. The Liverpool team is complete with players returning from injuries and Klopp has a lot of experienced players available to choose from. Their experience is likely to count and Liverpool is sure to edge their opponents today.Bet9ja has 1.30 odds, Bet365 has 1.32 odds and 1xBet has 1.37 odds.
It would be a while before welcoming the magician Messi to the Ligue 1 with his new PSG team as they would face Strasbourg here today. The win from their last League match is a perfect way to start their quest to retake the title. The squad present is capable history indicates another three is forthcoming as PSG have never lost to Strasbourg at home in competitive action. Strasbourg's 2-0 home defeat on matchday one implies little has changed from 2020/21 season. These points validate why we have chosen them here today.Bet9ja has 1.20 odds, Bet365 has 1.21 odds and 1xBet has 1.24 odds.
First game under Carlos Ancelotti Real Madrid would be looking to take the LaLiga crown from cross town rivals Athletico Madrid by starting the League with a perfect win. His second spell would take time to hit the ground running as Ancelotti has lost a few experienced players but Alavert who struggled to stay up last season are perfect opponents for Real Madrid to open their LaLiga account this term. An absence of summer spending will not have slipped concerns heading into this new mission, while their structure in LL openers likewise will not motivate a lot of certainty as they've won just one of their last seven. Bet9ja has 1.44 odds, Bet365 has 1.40 odds and 1xBet has 1.49 odds.
Over 2.5 Goals
Bayern Munich vs Monchegladbach is one that should serve goals has it has done in recent years and today's tie would be no exception. With Bayern Munich heading into the new season with a new manager who has had a torrid preseason this would be a really tough one to call. Monchegladbach on the other hand would be looking to take advantage of the visitors trying to settle down with new tactics, which makes us prime to see more goals. With players like Lewandoski set to start today we expect the goals after he ended the season on a high last year. Bet9ja has 1.28 odds, Bet365 has 1.33 odds and 1xBet has 1.37 odds.
The Manchester United against Leeds match promises to be a goal thriller which saw a total of 8 goals in the first leg but the second leg ended goalless. They have both signed players in Sancho and Harrison respectively who boast of attacking talent and would be utilized by both managers. Man United's previous five PL opening day wins saw them lead 1-0 at HT. United would be looking to exploit a leaky Leeds defense here today and this would result in more goals than predicted here today. Bet9ja has 1.57 odds, Bet365 has 1.61 odds and 1xBet has 1.64 odds.
PSG who have been blessed with more attacking talent would want to take no prisoners in their quest to reclaim the title. Their last game saw them concede a goal but go back home victorious despite the lack of a clean sheet. Returning to the fold would be players who have properly rested and looking hungry for the title. Strasbourg have had a rough opening fixture losing 2 nil and are likely to go down early in the game by a goal. Bet9ja has 1.37 odds, Bet365 has 1.40 odds and 1xBet has 1.45 odds.
Ajax were such a vibrant side in the Dutch league last season with their record breaking performances and their high scoring matches. This year look to be more of the same for them as they would be looking to make it a third consecutive title for their fans. Their opponents Nijmegen are a newly promoted side who have been outstanding with goals in the preseason scoring in all four matches before now. With both sides having such attacking players we are sure to expect goals. Bet9ja has 1.24 odds, Bet365 has 1.22 odds and 1xBet has 1.28 odds.
Dortmund return to the Bundesliga better than ever with the aim of properly challenging rivals Bayern Munich to the crown. Erling Haaland and Co. have scored fifteen goals in their last four outings, with all the fixtures seeing three goals or more. They have permitted their opponents to get on the scoreboard multiple times in this run. In the interim, Leverkusen have scored multiple times across a similar period. With the two sides demonstrating their capacity to trouble each other with effectiveness, business as usual is likely to be resumed. Bet9ja has 1.32 odds, Bet365 has 1.33 odds and 1xBet has 1.36 odds.
Anytime Goal scorers
Erling Halaand
The Norwegian has a record of 60 goals in 60 official games for Dortmund which is up there as one of the most impressive record in today's football statistics. Halaand bagged a hatrick in their DFB Pokal defense just a few days ago which has seen the player show he isn't out of form. Defenders would surely dread playing against him once again. Today, Frankfurt have no way of stopping him and we see him scoring goals. Bet9ja have 1.50 odds while Bet365 have 1.25.
Neymar
Neymar would be returning to the PSG starting line up with some points to prove for a spot beside Lionel Messi this season. Neymar was no doubt impressive in the just concluded Copa America and just narrowly lost to the Argentines in the final. With him being the talisman of the squad and scoring the most goals and assists for the country, he is sure to replicate such heroics. Today, we don't see Strasbourg having an answer to stopping him. Bet9ja have 1.80 odds while Bet365 have 1.90.
Danny Ings
Making the move to Aston Villa from Southampton would see Danny Ings look for better opportunities which could include potential European qualification. The former Southampton player was the top scorer in the League for his former club. With a better Aston Villa side with much more talented players, we see him scoring more than he did last season. With five of his last six strikes coming before the end of the first half, the English man looks prime for goals today. Bet9ja have 2.62 odds while Bet365 have 2.65.
Mohamed Salah
The Egyptian has been in the running for the golden boot every season since his return to the Premier League. This season would be no different as he has a habit of scoring on the first game of each of the Red's season he has started. He would be looking to be the first player to score on the first match day in five consecutive seasons. We have selected him here today because of his high returns for us once again. Bet9ja have 1.70 odds while Bet365 have 1.44.
Karim Benzema
Benzema is no stranger to returning manager Ancelotti to Real Madrid as the Frenchman would be looking to lead the line with the experience he has . Settling down with the new tactics wouldn't be a problem for him and he would use this to his advantage here today. Benzema has been beaten to the golden boot by Messi twice in consecutive season coming second on both occasions in recent years. Now that the Argentine is out of the way, he is going to be looking to finally take home the golden boot. Bet9ja have 1.70 odds while Bet365 have 1.72.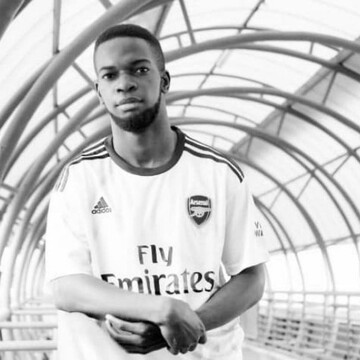 Football Lover. All-round junkie of the beautiful game. Could be found watching football most of the time. If not he's writing about them or making some punditry you don't agree with. A certain bias for Arsenal and Santos FC.