Yesterday was a day to forget for us here as pundits as it was a bad day at the office and didn't go as planned. The featured matches discussed yesterday were short of our expectations. The Manchester derby was short on goals with both sides failing to score which was very unusual. Real Madrid played a very good game which saw them defeat Atletico Madrid by 2 goals to nothing but the goals scored was less than expected.
Moving on to the straight win segment which saw us just get 50% of our predictions correctly with the other teams failing to secure the win in their respective league games.
The goal markets saw a miss with our predictions as all the teams selected to score over 2.5 goals did not live up to that expectation. We can say that most of the teams selected had a really bad day at the office.
The goal scorers' section was a bad one as none of the players selected to score hit the mark yesterday. We have had days like this and we look to bounce back.
Today we would be bringing you the best predictions from leagues all across Europe.
Straight Wins
Liverpool returns to Premier League action with a trip away to Fulham in London. They return to the league with a draw during the week and are looking for a win to stay up top in the Premier League. Fulham is currently a point adrift of the relegation zone and has a bad experience with top 6 sides. Liverpool is going to this game with a fully fit squad and is going for the win. Bet9ja have 1.32, Betway has 1.37 and 1xbet have 1.38 odds.
Still, with the English sides, Tottenham faces Crystal Palace in a London derby this weekend. The game against Palace will be an important one for Jose's side as they seek to extend their unbeaten record in the league and also stay up top on the table. Spurs won't have any problems taking apart this Crystal Palace side who have struggled in recent weeks. Bet9ja have 1.85, Betway has 1.82 and 1xbet have 1.87 odds.
AC Milan is currently top of the Serie A table with four points between their closest chasers. They play against Parma who has just the one win in their last five fixtures. AC Milan is currently unbeaten in the Serie A all season which is an impressive record at this stage of the season, they would be looking to continue this momentum. Which is why we have them tipped for the win, Bet9ja have 1.30, Betway has 1.30 and 1xbet have 1.30 odds.
In Spain, Barcelona takes on Levante after coming off back-to-back defeats in all competitions. Barcelona is struggling at the moment to find what works for them, after the defeat in the UCL during the week at home to Juventus they would feel the need return to winning ways Levante are in the relegation zone which tells a lot about their form at the moment. A win for Barcelona is very likely considering the circumstances. Bet9ja has 1.28, Betway has 1.31 and 1xbet have 1.33 odds.
Finally, we move to France as we see Lille face Bordeaux in their next league match of the season. Lille currently sitting third in the league table and are waxing strong this season. Bordeaux is currently far below Lille in the standings and does not look like much of a competition going into this fixture. Lille is sure to take home the three points from this game. Bet9ja have 1.75, Betway has 1.75 and 1xbet have 1.79 odds.

Over 2.5
The Barcelona versus Levante game has the makings of a cracker as seen in their recent head-to-head records, with both teams always finding the back of the net on such occasions. Barcelona would be looking to redeem themselves in this match and which is where the goals would come in Bet9ja have 1.25, Betway has 1.29 and 1xbet have 1.29 odds.
Juventus return to the Serie A after a massive win against Catalonian giants Barcelona at the Camp Nou during the week. That win saw them finish top of their UCL group. Juventus travel to Genoa who is currently 18th in the League. With their poor defensive record and a Juve side in free-scoring form, we have a very good tip here. Bet9ja has 1.62, Betway has 1.63 and 1xbet have 1.70 odds.
Arsenal takes on one of the worst defensive sides this season in Burnley. This Premier League match might be the perfect way for Arsenal to find goal-scoring form in the league. They recently scored four away from home in the UEL and look likely to replicate that form against the league's worst defensive side. Bet9ja has 1.94, Betway has 1.93 and 1xbet have 2.01 odds.
Bayer Leverkusen Look goes to the top of the league after a big slip up from Bayern Munich yesterday. Leverkusen faces a poor defensive side in Hoffenheim who haven't kept a lot of clean sheets and conceded lots of goals. Betway has 1.36 odds, Bet9ja have 1.34 and 1xbet have 1.37.
Inter Milan would be looking to put their bad European run aside and look to chase for the Serie A title. They lost a chance at qualification to the next round of UCL games during the week and now return to the league with a trip to Cagliari today. They are proven goal scorers in the league and now face a side who have conceded 20 goals already this season. Betway has 1.41 odds, Bet9ja have 1.38 and 1xbet have 1.44.
Anytime Goal-scorer
Lionel Messi
The Argentinian has had trouble scoring this season which is very hard to comprehend. The talisman would be looking to return to his previous goal-scoring form to make Barca a better team. He would be looking to add to his tally which is why we tipped him to score. Betway has 1.50 odds while Bet9ja have 1.50.
Cristiano Ronaldo
He is coming off the back of two goals against Spanish giants Barcelona. He has been influential to Juve's season and would be looking to lead his side to another win, which is why he has tipped him to score. Betway has 1.61 odds while Bet9ja have 1.60.
Son Heung-Min
Son is currently one of the top scorers in the league this season with 10 goals already, he has impressed for Mourinho and Spurs this season and he is facing a side who haven't kept a clean sheet in their last 4 games. His odds are rather interesting as well. Betway has 2.41 odds while Bet9ja have 2.65.
Neymar
Neymar has been in good scoring form too having scored in his last 3 games and coming off a hattrick in the UCL. He had a good game the last time out also in the league and he is sure to replicate his fine form today. Betway has 1.91 odds while Bet9ja have 1.90.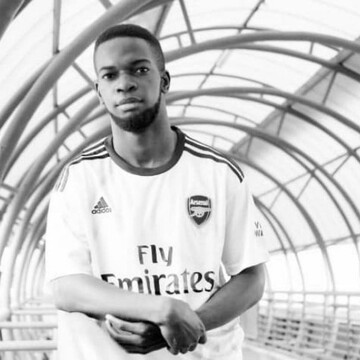 Football Lover. All-round junkie of the beautiful game. Could be found watching football most of the time. If not he's writing about them or making some punditry you don't agree with. A certain bias for Arsenal and Santos FC.