It's halfway through May and that means we are coming to a conclusion of leagues all across Europe. The big result from yesterday's action saw Leicester City beat Chelsea to win their first ever FA Cup title. With just about two games left across Europe's top five leagues, majority of the Champions are wrapped up but that doesn't mean there isn't a lot to play for.
Another round of dramatic games lie in stock and we bring you the best betting tips and predictions to go with from all of today's action.
Straight Wins
Liverpool are still in the running for UCL football and have an important game here today to play to at least secure their spot in next season's top European competition. They are coming back from a very big win over rivals Manchester United in their congested fixture list and face relegated side, West Brom, today. The return of key players to form in the squad is also a big factor that can be attributed to their win against Manchester United and this would be a big boost against the Baggies. We are sure to see the Reds win here today which is why we have chosen them. Bet9ja has 1.22 odds, Bet365 has 1.18 odds and 1xBet has 1.25 odds.
Barcelona seemed to slip up in back to back games and taking just two points in their last two games is a bad return for the Catalans. The game here today against Celta Vigo is as important as ever as Barcelona desperately need the win to see them push for the title until the very end. Celta Vigo is sure to be no match for this high scoring Barcelona side chasing a late title quest. The big players play a factor here today for Barcelona, so we tipped them for the win. Bet9ja has 1.24 odds, Bet365 has 1.20 odds and 1xBet has 1.27 odds.
Dortmund are coming back fresh from winning the DFB Pokal as they aim to secure UCL football after a torrid run at the beginning of the season saw them slip up from those positions. Five wins in their previous five games is a good thing to go by when selecting here and this would play highly also as they play against Mainz who has been just as good in recent game-weeks. Dortmund have found their rhythm back and this has seen them score goals and win games emphatically. We expect nothing less here today which is why we have them selected. Bet9ja has 1.45 odds, Bet365 has 1.44 odds and 1xBet has 1.48 odds.
AC Milan won their last league tie by seven goals after battering a Torino side in what was their highest win tally of the season. They are set to host Cagliari in today's league game after that trashing as they look to secure champions league football for next season. Cagliari are currently 15th placed and just one spot above the team who got trashed last time out by Milan. The Milan players are hungry and don't want to see any slip-ups again in their bid for UCL football next season. Bet9ja has 1.42 odds, Bet365 has 1.40 odds and 1xBet has 1.45 odds.
PSG won their last cup semi-final tie narrowly on penalties and they return to league action to face 13th placed Reims. The draw in their last league fixture saw the gap to the top spot increase by 3 points, making the title chase harder for them. They need to win this win if they are to retain their crown and with Reims boasting no win in five previous games, we expect this would be a walk in the park for PSG. They are the sure winners of today's tie judging on the form of both teams in recent seasons. Bet9ja has 1.11 odds, Bet365 has 1.09 odds and 1xBet has 1.14 odds.

Over 2.5 Goals
Tottenham taking on Wolves should serve as goals as it has done in recent years and today's tie would be no exception. With Tottenham looking to win to see them secure European football for next seaso, they should be on their best. On the other hand, Wolves have nothing to aim for by the end of the season but just a better return of points. They are both sure to come out and attack as both sides don't like to sit back. We might be treated to a very good fixture today. Bet9ja has 1.80 odds, Bet365 has 1.90 odds and 1xBet has 1.91 odds.
The previous games between Ajax and Vitesse have resulted in lots of goals in recent years and this clash might not be any different. Ajax are the champions of the Eredivisie this season with 2 games in hand while Vitesse is fourth in the league standings with just nothing but pride to play for as they cannot qualify for any competitions in Europe. Ajax would be looking to exploit a leaky Vitesse defence here today and this should result in a good number of goals. Bet9ja has 1.28 odds, Bet365 has 1.26 odds and 1xBet has 1.32 odds.
Leipzig were once top of the league table but let it slip as Bayern eased past them and headed towards the title. Today, the 2nd and 3rd placed teams in the Bundesliga slug it out for a secure spot in next year's UCL campaign and we expect goals as they are both high scoring teams with very good attacking talents. We expect more goals but this tip is a start. Bet9ja has 1.68 odds, Bet365 has 1.72 odds and 1xBet has 1.78 odds.
Napoli has all to play for in what is a very tight race for UCL places for the Serie A teams next season. Fiorentina on the other hand, have avoided relegation and look to finish up in a better place this season. With Fiorentina being one of the high scoring sides at the bottom half of the table with a poor defence and Napoli the third-best goal scoring team in the league, this match-up is clearly going to be filled with goals. Bet9ja has 1.54 odds, Bet365 has 1.53 odds and 1xBet has 1.60 odds.
Lyon will travel to 19th placed Nimes who are battling to avoid relegation. With a win here today, Nimes can keep their hopes alive. Lyon on the other hand, have a mathematical chance to still win the league but need a win here today to make that still possible by the last day of the season. Both sides have it all to play for today and they are proven goal scorers in the league, although Nimes have a really poor defence. The stakes are high for both teams in this tie and we are sure to get a lot of goals. Bet9ja has 1.40 odds, Bet365 has 1.40 odds and 1xBet has 1.49 odds.
Anytime Goal-scorers
Messi
The Argentine might be heading towards his best year yet with already over 20 goals in this calendar year there seems to be no stopping him from scoring. Barcelona would need their talisman once again in their game today after a very disappointing draw last time out. We all know he can produce the magic needed for them to win as he has proven this yet again with him at the forefront of the goals this season. Today, Celta have no way of stopping him and we see him scoring goals once again. Bet9ja have 1.55 odds while Bet365 have 1.36.
Son
Son who saw a dip Inform in recent weeks has returned to the proper goal-scorer he was at the very beginning of this season. His partnership with Kane was something to behold and now with more players like Bale, Moura coming into the mix to help provide him with goals, he has looked better than before. Today, we don't see wolves having an answer to stopping him, so he is selected here today. Bet9ja have 2.50 odds while Bet365 have 1.95.
Sancho
Scoring twice to help his side Borussia Dortmund secure a title in recent years has been a boost for the young Englishman. With him racking up over 20 goals and assists each, he seems to be in the running to become a proper football star. He is a top shout to score against Mainz here today as Dortmund continue to push to secure UCL football. Bet9ja have 2.20 odds while Bet365 have 2.20.
Osimhen
The Nigerian has been inspirational for his side since his return from a series of injuries and this has seen him return to the player Napoli signed for from Lille. No goals in their last win saw him end a run of four consecutive games with a goal. However, we expect him to get on the score sheet today. We have selected him here today because of his high returns for us once again. Bet9ja have 1.67 odds while Bet365 have 1.53.
Benzema
Still in the running for a potential first Pichichi which might seem elusive, he would be looking to lead his Real Madrid team to another title. His goal-scoring ability has been in good effect and brought Real Madrid back from losses and charge them to win. A goal in his last league game is a boost here for this selection as he faces Athletic Club today. Bet9ja have 1.80 odds while Bet365 have 1.72.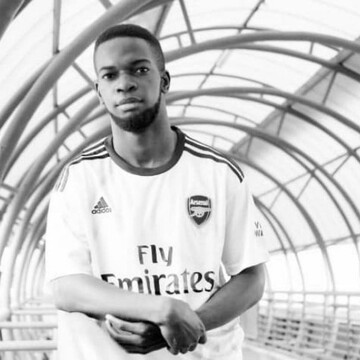 Football Lover. All-round junkie of the beautiful game. Could be found watching football most of the time. If not he's writing about them or making some punditry you don't agree with. A certain bias for Arsenal and Santos FC.