Champions League football returns to our screens this week as the final set of the Round of 16 second leg fixtures get played out. Some teams will go through, some will bow out and there might be room for some comebacks as well.
Let's go straight to today's action.
Chelsea vs Atletico Madrid Tips and Prediction
Preview
The Blues will turn their attention towards European football after the recent lacklustre display at Elland Road as Thomas Tuchel's men gear up to welcome Atletico Madrid in the second leg of the Last-16 fixture.
Chelsea had emerged well-deserved victors in the reverse fixture held in Spain last month and Tuchel's hopes of progressing to the quarter-finals of the UEFA Champions League rest on his players putting in a repeat of their previous exploits.
It is fair to say that the west Londoners did not hit the ground running as expected when facing Leeds United this past weekend but Tuchel's side salvaged a draw against a tricky opponent, keeping the German coach's unbeaten streak since taking over at Stamford Bridge going strong.
Atletico Madrid have been tremendous this season in top-flight action back in Spain but heading into the midweek clash against Chelsea, the La Liga table-toppers have not enjoyed the best of form with two victories out of their last four outings.
However, Tuchel and Co. would be wary of the threat Diego Simeone's high-flying outfit can possess when the stakes are as high for Wednesday night's meeting in London as a place among the continent's best sides in the final eight of the Champions League campaign.
How the Match Could Go
Both teams are defensively solid and only Olivier Giroud's goal in the 68th minute of the first leg at the Wanda Metropolitano separates the two sides. With both sides struggling to open the floodgates, we could be in for yet another cagey encounter.
Tip: Under 2.5 Goals
Both teams are having troubles with scoring lately, so this should be a low-scoring affair. In fact, both of them participated in scoreless draws in their last league matches. We also expect the high stakes of the match to further make the teams alert and careful. With these two factors combined, we can't see this match having more than two goals, if that. Also, Chelsea have kept a clean sheet during each of their last 5 games across all competitions.Bet9ja have 1.58 odds, Bet365 have 1.61 and 1xbet have 1.65.
Both Teams to Score: NO
We've already said that we don't expect many goals here. With that in mind, betting on at least one team to remain scoreless seems like a good prediction. Of course, anything is possible, but Atletico Madrid has only scored seven goals in their seven games in the Champions League. Chelsea were much more efficient in group stages, but they are struggling in the offence since Tuchel took them over. 1xbet have 1.70, Bet365 have 1.75 and Bet9ja have 1.81.
Anytime Goal-scorer (Chelsea)
Olivier Giroud
Giroud had been the match winner last time around for Chelsea in the Champions League and the Frenchman's big-game experience could be handy for the Blues' hopes of securing further progress in the competition. He is the Blues' top scorer in the competition this term and is expected to be redeployed back to the starting lineup at Stamford Bridge. Bet365 have 2.50 odds for him to score while Bet9ja have 2.90.
Timo Werner
Like Giroud, Werner is also expected to return to the Blues' starting lineup against the La Liga leaders. Thomas Tuchel played without any striker against Leeds and we can only imagine he was resting his forwards for this game. Werner has not impressed of late but his pace upfront makes him dangerous on the ball regardless. Bet9ja and Bet365 have 3.00 odds for him to score.
Anytime Goal-scorer (Atletico Madrid)
Luis Suarez
For obvious reasons, Suarez is the main man for Atletico going into this clash. He's their top-scorer this term with 16 goals to his name. He is yet to score in the Champions League this season and he'll be eager to get on the mark. With Atletico in a tight spot and needing inspiration for goals, the Uruguayan will have all incentive to be at his best today. Bet365 have 2.62 odds for him to score while Bet9ja have 2.90.
Marcos Llorente
Asides Suarez, he has made the most goal contributions for Atletico in their last five outings. Los Rojiblancos might be struggling for goals at the moment but this man has remained fairly decent on an individual level. He could come as value to score a crucial away goal for his side. Bet365 have 4.75 odds while Bet9ja have theirs at 6.00.
Bayern Munich vs Lazio Tips and Prediction
Preview
Bayern Munich conquered Lazio in Rome last month and the German giants will look to finish the job at the Allianz Arena on Wednesday night.
Hansi Flick's team have a huge 4-1 lead going into this second-leg showdown, with the reigning European champions one again demonstrating that they remain the team to beat at home and abroad.
Last time out, Bayern Munich brushed aside Werder Bremen 3-1, on a weekend where the Bavarians extended their lead over RB Leipzig at the top of the Bundesliga.
Lazio, meanwhile, were outclassed by Bayern in the first-leg and as such it's hard to see any way back Simeone Inzaghi's side on Wednesday night.
How the Game Could Go
Bayern are a different side on home turf and we might expect another similar outcome to the first leg. It is a game where the Germans would mostly dominate possession and do more of the scoring than Lazio. However, Bayern have failed to keep a clean sheet in their last six games and that means the Italian outfit do have to get on the score-sheet at least.
Tip: Bayern to Win
Bayern Munich have avoided defeat in each of their last 18 Champions League matches and the hosts are red-hot favourites here to do so again. We can't see Bayern blowing a three goal lead for any reason at all and we're expecting them to stroll to the quarter-finals with a double win over Lazio. Bet365 have 1.30 odds, Bet9ja have 1.35 and 1xbet have 1.36.
Bayern Munich to Score in Both Halves
The German colossus is keen on scoring in the first half of its games, which eliminates the bigger risk with this bet. Four of Bayern's last 5 games have seen the squad score in both halves, and it only failed against Eintracht, simply because the Munich team could score only a single goal. Bet365 have 1.70 odds, Bet9ja have 1.74 and 1xbet have 1.80.
Over 2.5 Goals
Bayern are averaging 2.96 goals per game in the Bundesliga this season, a figure that increases to a whopping 3.8 when playing at their Bavaria base. Goals have never been a problem for them so far this season. In fact, only Ajax come close to the German giants in terms of goals scored this term. Bet365 have 1.33 odds, 1xbet have 1.34 and Bet9ja have 1.36.
Anytime Goal-scorer (Bayern Munich)
Robert Lewandowski
He has been nothing but phenomenal this season. To buttress that, he is just two goals away from 40 goals alone this season. However, only four of them have come in the Champions League and he'll be eager to add more on that end. He has barely disappointed us all the times we've picked him to score. Bet365 have 1.33 odds while Bet9ja have 1.50 for him to score.
Jamal Musiala
Bayern's teenage sensation Jamal Musiala may start after netting a first-half strike in the first leg, and subsequently becoming the second youngest player to score in a UCL knockout phase. Bet365 have 2.20 odds while Bet9ja have it better at 3.50.
Anytime Goal-scorer (Lazio)
Luis Alberto
The Spanish forward is yet to score in the Champions League this season but has been on good form of late in the Serie A. In Lazio's last five outings, he has contributed to the most goals and he'll be eager to carry on with that today. Bet365 have 4.50 odds for him to score while Bet9ja have 5.50.
Joaquín Correa
Joaquín Correa is also on form at the moment. He has scored two goals in Lazio's last four games. In the first leg against Bayern, he also scored in that game and netted the opener in Lazio's last away match. Bet365 and Bet9ja have 4.50 odds for him to score.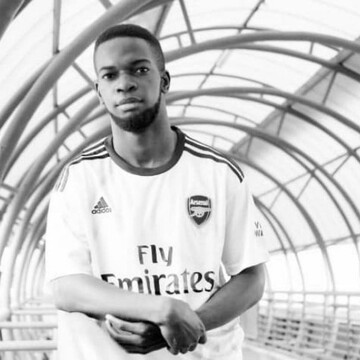 Football Lover. All-round junkie of the beautiful game. Could be found watching football most of the time. If not he's writing about them or making some punditry you don't agree with. A certain bias for Arsenal and Santos FC.