It was a beautiful round of fixtures as the Champions League returned back to our screens. There is more action lying in wait will the Europa League set to resume today as well.
Without wasting our time, let's go straight to business and down to the tips for the day.
Straight Wins
Leicester City face a tough opponent in Slavia Praha from the Czech League and their top of the table. This shouldn't deter Brendan Rogers from taking a win today as his side have been impressive this season in all areas and know how to play big games. Leicester are the most likely winners to win this one. Bet9ja have 2.10, Bet365 have 2.05 and 1xbet have 2.14 odds.
Still in the Premier League, Jose Mourinho's Tottenham are one of the favourites to take home the trophy this season. They face their face test against Wolfsberger from the Austrian league. The win should be an easy one too as Jose and Spurs have a fully fit side now who can take home the win today. Bet9ja has 1.43, Bet365 have 1.40 and 1xbet have 1.45 odds.
Napoli is coming from a big win over Juventus as they look to secure a spot in the Champions League next season. Their opponents Granada do not stand a chance with the form Napoli is in currently coupled with the high spirits after defeating defending Serie A champions Juventus last time out. Napoli is sure to come out on top today. Bet9ja have 2.20, Bet365 have 2.15 and 1xbet have 2.25 odds.
Roma are back in action too and faces Braga from the Portuguese league. Both sides are currently third in their respective leagues and Roma may seem to have the edge of their opponents today as they don't fare well in the knockout stages of this competition. Roma is the sure favourites today with their three wins in five games in the League. Bet9ja have 2.10, Bet365 have 2.05 and 1xbet have 2.12 odds.
AC Milan takes on Red Star Belgrade today in their round of 16 ties, they face a top Serbian side unbeaten this season in their League as they look to pass on to the next phase. It might be a daunting task but the win is guaranteed for them as their form and quality players can help win the game for them. Bet9ja have 1.90, Bet365 have 1.85 and 1xbet have 1.93 odds.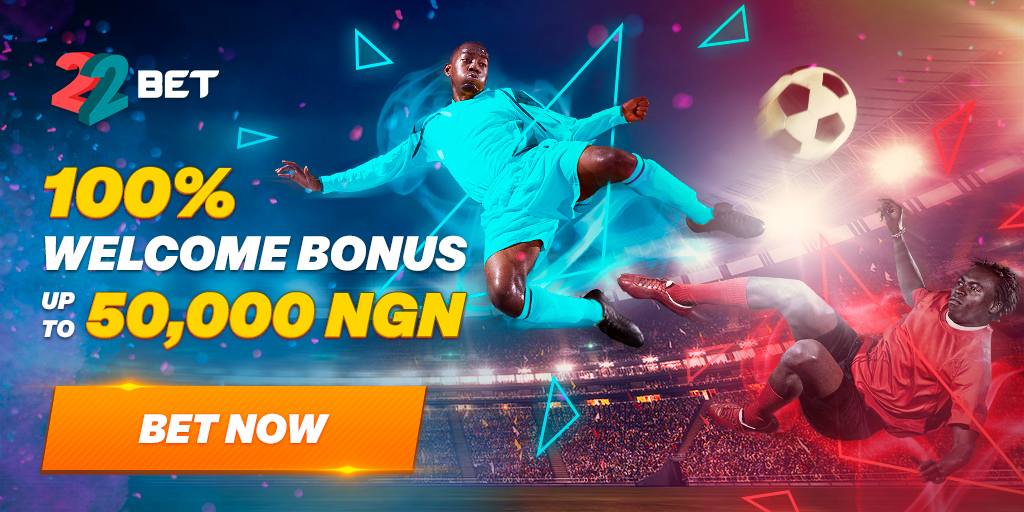 Over 2.5 Goals
Two high-intensity sides in Lille and Ajax face off today in the Europa League. Both sides are very good going forward and have a lot of attacking talent. High-scoring results in their last few games have proven this. Although we cannot tip a winner here, we can be assured of a large goal tally here today. Bet9ja has 1.86, Bet365 have 1.90 and 1xbet have 1.94 odds.
Roma and Braga are back here in the selections, we might have tipped Roma to win but that doesn't mean it would be that easy as Braga too have proven their goal-scoring talent. This would mean that Roma would have to score high in other to get the win today. Bet9ja has 1.72, Bet365 have 1.80 and 1xbet have 1.83 odds.
Arsenal take on Benfica today in what would be a very interesting game. The attacking intent from this Arteta side has begun to show in recent weeks and given them a good run of form and plenty of goals. Benfica too is a high scoring side with 50 goals already in the league this season. The backside of Arsenal is also shaky which has tipped a goal fest in our favour. Bet9ja has 1.73, Bet365 have 1.80 and 1xbet have 1.86 odds.
Manchester United face Real Sociedad today in what would be decisive in Ole's managerial career at the club. They have the most goals in the league and the most prolific midfielder in front of goal this season. Real Sociedad have seen a dip in their table-topping form when they were drawn against United. But it likes it would end in a lot of goals as both defences are not as strong. Bet9ja have 1.82 Bet365 have 1.90 and 1xbet have 1.91 odds.
Molde and Hoffenheim face off today and this would be interesting as one has a very sturdy attack while the other has a shaky defence. Molde have a whopping 79 goals in the League while Hoffenheim has found themselves at the wrong end of the table this season and have even conceded more goals than scored. Molde will likely capitalize on this and produce a high scoring match. Bet9ja have 1.60 Bet365 have 1.61 and 1xbet have 1.65 odds.
Anytime Goal-scorer
Bruno Fernandes
The Portuguese has been a standout player for United and also among top contenders for Player of the season in the EPL. He has over 10 goals in the league which is high for a midfielder. He is also the one on penalty duties another reason to pick him to score today. Bet365 have 2.75 odds while Bet9ja have 2.50.
Aubameyang
Aubameyang just netted his first EPL hat-trick for Arsenal last time out and it seems normal service has resumed for him in the goal-scoring department. He is back into the side and in top form and there is no reason why he wouldn't score as Arsenal look to seal a vital win in the first leg. Bet365 have 2.05 odds while Bet9ja have 2.25.
Lorenzo Insigne
Double figures of goals in his league already Insigne has proven to be a beast in the opposition half by providing the goals. His manager too has a lot of trust in him which would help his confidence tonight. He would be looking to earn Napoli back-to-back wins after an impressive performance against Juventus. Bet365 have 3.00 odds while Bet9ja have 2.87 odds.
Harry Kane
Harry Kane has been very important to Jose this season and also been key to spurs goals having scored close to 20% of their goals this season. He would be at his best tonight once again after shaking off the defeat to Tottenham last time out. He would be with his partner Son up front and we know it produces goals. Bet365 have 1.44 odds while Bet9ja have 1.60.
Jamie Vardy
Similar to Harry Kane, Vardy is just as important to this Leicester side who are looking for silverware this term. Without him, they have struggled to be a goal threat but with back in the team and also getting a goal last time out he is sure to get a goal tonight. Bet365 have 1.90 odds while Bet9ja have 1.90.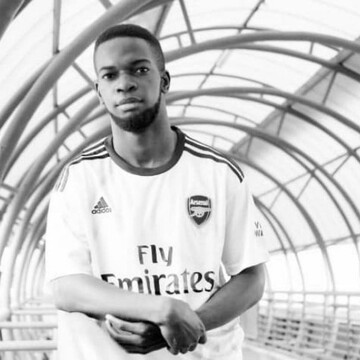 Football Lover. All-round junkie of the beautiful game. Could be found watching football most of the time. If not he's writing about them or making some punditry you don't agree with. A certain bias for Arsenal and Santos FC.