Yesterday was another eventful day with lots of interesting results and questionable ones as well. We got a decent number of predictions right and we hope to do more of the same today. Without much ado, let's go straight to the likely tips to come through today across Europe's top five leagues.
Straight Wins
Arsenal put up a very outstanding performance on Thursday in their Europa qualification to the next round of games. Their 4-nil win over Slavia Praha was needed and was what we predicted. Today the Gunners return to league action against fellow London side Fulham in an epic clash. Both teams have different goals to fight for but the hunger showed by the Arsenal players during the Europa League tie would mean they are sure to come out on top today. They have a better side on paper and players on form, which is why we see them winning this one. Bet9ja has 1.75 odds, Bet365 has 1.72 odds and 1xBet has 1.81 odds.
Arsenal were not the only English side to record a victory as Manchester United also saw off Spanish opponents Granada at home on Thursday . Today, they take on Burnley and we can expect them to win once again. The Clarets have had a tough run of games and facing Manchester United in this blistering form would be one they would dread. They absolutely stand no chance against the Reds here today which is why they. Bet9ja has 1.36 odds, Bet365 has 1.33 odds and 1xBet has 1.39 odds.
A narrow aggregate win saw PSG qualify for the semi-finals of the UCL yet again this season and now they switch their focus to Ligue 1 as they look to retain their title. 13th place St-Etienne would travel to face a determined PSG side with Neymar back and other players right on form. PSG have the chance to go top of the table once again and we can expect they'll be fired up for the win today. Bet9ja has 1.32 odds, Bet365 has 1.30 odds and 1xBet has 1.35 odds.
Lyon were once at the top of the French Ligue 1 but slid down due to a run of poor form but look to be back to challenge once again for the French crown. Currently 4th, they have just one loss in five league games played. They would be looking for consecutive wins for the first time in over five games in recent league matches. This is looking likely as their opponents today Nantes are relegation bound and have just one win in five games. Given how tight the top of Ligue 1 is, they would want to challenge with an assured win here today. Bet9ja has 1.53 odds, Bet365 has 1.50 odds and 1xBet has 1.54 odds.
Borussia Dortmund would be gutted to have missed out on a chance at the semi-final spot in this season's UCL campaign. Their league form has been terrible but seems to be progressing over recent matches played. This team looks to have missed out on UCL football this season and need all the points they can gather to probably qualify. They have the players back, inform and we don't see any reason why they shouldn't win against 13th placed Werder Bremen with four consecutive losses at the moment. Bet9ja has 1.40 odds, Bet365 has 1.36 odds and 1xBet has 1.42 odds.

Over 2.5 Goals
The London derby between both sides has been a goal affair in recent outings and we don't see that changing here today. Fulham are a side who wouldn't back down and we expect a free-scoring game like the last time. Arsenal have also scored more than two goals in their last two league games which should the Gunners are on top form upfront. Bet9ja has 2.05 odds, Bet365 has 2.00 odds and 1xBet has 2.12 odds.
3rd and 4th placed teams in the Serie A face-off today in what would be an epic clash of goal scorers as Juventus take on Atalanta. Calling a winner here would be tough to decide as both sides have had inconsistent performances and we can't say which team will turn up today. But with both teams really lacking defensively, we can foresee lots of goals in this match which is why we have them selected. Bet9ja has 1.50 odds, Bet365 has 1.53 odds and 1xBet has 1.53 odds.
Still in Serie A, the clash between Inter Milan and Napoli boats just as many stakes as the games mentioned above. Both sides have everything at stake in this match and calling a definite winner would be difficult too. However, we are sure of their impressive attacking talent on both ends of the pitch. We know that both sides can create and score goals and this weighed heavily on our choices here today. Bet9ja has 1.83 odds, Bet365 has 1.90 odds and 1xBet has 1.95 odds.
The PSG vs St-Etienne tie would surely produce goals as the PSG team's attack looks to be in their vibrant form once again. Both teams are used to scoring goals this season and have been lacking a lot at the back defensively. PSG should dominate this one but St-Etienne can easily get a goal. Although we have selected PSG to win, we see them doing it in style as well. Bet9ja has 1.53 odds, Bet365 has 1.61 odds and 1xBet has 1.63 odds.
Real Madrid oversaw a really successful week, winning the El Clasico and qualifying for the Champions League semi-finals in the space of five days. Today, they are just a point behind Atletico Madrid and have a chance at the top spot with a win here. They have a track record of scoring goals against their opponents today and it won't be any different with the form the players look to be in. Getafe are currently 15th in the league and are struggling to keep goals out of the back of their own net. Bet9ja has 2.18 odds, Bet365 has 2.20 odds and 1xBet has 2.34 odds.
Anytime Goal-scorers
Benzema
After finding the back of the net in five consecutive league games, it is safe to say the Frenchman is back to his best. He had a stellar performance against Barcelona last time out and also scored a goal in the first leg of this league tie. He is sure to keep on scoring to help his team secure yet another La Liga title. Bet9ja have 1.80 odds while Bet365 have 2.05.
Mbappe
Mbappe might have had a quiet performance during the week in their qualification for the semifinals in the UCL but that wouldn't deter him from finding the back of the net today. He is the top scorer in the French League and he has proven that he is the man to lead PSG in their bid to retain the title. He is in the top form currently and looks like a predator in front of the goal. Bet9ja have 1.80 odds while Bet365 have 1.61.
Lacazette
Filling the void left by Aubameyang in recent games has not been an easy one for Lacazette but the Frenchman has proven to be equal with yet another brace in their mauling of Slavia Praha on Thursday. He scored twice and led the line effortlessly in their qualification to the next round and he will surely replicate that form today in the London derby against Fulham. Bet9ja have 2.25 odds while Bet365 have 2.10.
Lukaku
Lukaku seems to have led this Inter side to the title with very few games left. His goals have been vital to their success in the league and this game against Napoli is no different. The first leg of this tie saw him separate both sides with the lone goal and he won't be backing down again today. Bet9ja have 2.30 odds while Bet365 have 2.10.
Depay
Lyon were once top of the pile in the French Ligue 1, with the Dutchman leading the team to imminent victory until a poor run of form happened. Now, he is looking to restore that lead by securing a win for them today. He has scored in consecutive matches already. This should really boost his confidence and see him find the back of the net yet again. Bet9ja have 2.25 odds while Bet365 have 2.20.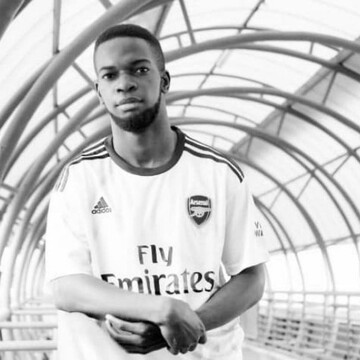 Football Lover. All-round junkie of the beautiful game. Could be found watching football most of the time. If not he's writing about them or making some punditry you don't agree with. A certain bias for Arsenal and Santos FC.