Netherlands and Belgium have also joined Italy in advancing to the round of 16 as the Euros continues to take shape for an exciting tournament so far. There's still more to come within the next five days before group action concludes and we will diligently dish out the best betting tips and predictions for the day as always.
Hungary vs France Betting Predictions
France to win
Coming out of a 1-0 victory over Germany, France will be supercharged right now and buzzing with adrenaline. Hungary doesn't look like a team that will be able to contain or stop a moving train like France. They will simply just cruise past a Hungary team that has failed to register just one goal in the competition so far. France will also go in this match bearing in mind what they stand to lose if they fail to grab enough points to take them through to qualification in that group of death. Bet9ja has 1.32 and Bet365 has 1.30.
Over 2.5 Goals
We're expecting France to score a few goals in this game, given how the Hungary defense collapsed against Portugal. Four of Hungary's last six matches have produced over 2.5 goals, while two of France's last three fixtures have also witnessed at least three goals. Bet9ja has 1.86 and Bet365 has 1.90.
Portugal vs Germany Betting Predictions
Germany to win
Germany have won each of their last four encounters with Portugal, the most recent of which finishing 4-0 in the 2014 World Cup. Germany aren't the same team they were back then but they do have the home advantage this weekend and while Portugal won 3-0 against Hungary, they conceded a number of opportunities in that game that a better team would have converted.
Both Teams to Score – Yes
Portugal and Germany are both known to be high-scoring teams and they both have high numbers of quality players who are capable of producing goals. If there is anything that is almost certain about this coming fixture, it's the fact that both teams will endeavor with all their might to at least get a goal apiece. Bet9ja has 1.77 and Bet365 has 1.80.
Over 2.5 Goals
With Portugal seeking to get their first victory against the German team in what would happen to be their fifth encounter together, they will be hoping and ready to get all the goals they can get in this game to seal a victory. Germany however will look to continue their dominance over the Portuguese team by pumping them with as many goals to keep them down. This game promises to feature lots of goals. Bet9ja has 2.03 and Bet365 has 2.00.
Spain vs Poland Betting Predictions
Spain to win
Although Spain found it impossible to get a goal against Sweden in their first match in this competition, we saw how wonderfully they strung passes together and how many times they came close to scoring. We can only expect that they find their goal-scoring prowess in this fixture against a Poland team who suffered a 2-1 loss against Slovakia. Not winning this match will simply put Spain in a difficult situation in which they will never want to find themselves. We expect Spain to get their first win in this competition against Poland. Bet9ja has 1.40 and Bet365 has 1.36.
Both Teams to Score – Yes
Poland managed to get themselves on the score-sheet in their last match and although that wasn't good enough to earn them any point, they have established the fact that scoring goals won't be any of their problems and we expect them to prove that again in this fixture against Spain. Failed tried all they could to get a goal past Sweden but all their efforts proved futile as the match ended in a stalemate. We certainly hope and expect that they finally get back to scoring ways in this coming match. Bet9ja 2.07 has and Bet365 has 2.10.
Anytime Goal-scorer
Kylian Mbappe
Kylian Mbappe came close to scoring against quality like Germany and we can expect that the striker will be fully alert to grab a goal in this game. Karim Benzema thought he had scored late in the game and he will want to correct that. Bet9ja has 2.10 and Bet365 has 1.90.
Antoine Griezmann
Antoine Griezmann is one of the talismans expected to pivot France into victory in this European campaign and he has failed to live up to that expectation in their opening match against France. Although they managed to get all three points, thanks to Mats Hummels' own goal, French attackers will still be gutted about not making an impression yet in the competition. Griezmann will look to right this notion by grabbing at least a goal against Hungary. Bet9ja has 2.40 and Bet365 has 2.25.
Cristiano Ronaldo
Cristiano Ronaldo has indeed lived up to his hype by clinching victory for his team in their last match. He catapulted the Portuguese team to victory by scoring 2 late goals, one of which was a penalty. He looks to be in fine form and as such, he is expected to do what he knows how to do best; scoring goals. Bet9ja has 2.75 and Bet365 has 2.50.
Serge Gnabry
Serge Gnabry has been a sensation for the German club; Bayern Munich for years now but he is still yet to prove his brilliance for his country on the international stage. We know he is well capable of scoring goals and we can only expect that he starts doing this as soon as their next fixture against Portugal which will be a huge determinant for their campaign in this competition. Bet9ja 3.50 has and Bet365 has 2.62.
Gerard Moreno
Moreno didn't start against Sweden but when he came on he had a couple of good chances to score and offered far more than the lackluster Morata, who looks low on confidence. Even if Luis Enrique decides to use Moreno from the bench against Poland, the Villarreal man has a great chance of scoring as he has a knack of getting into the right places at the right time and is an excellent close-range finisher. Bet9ja has 2.20 and Bet365 has 2.10.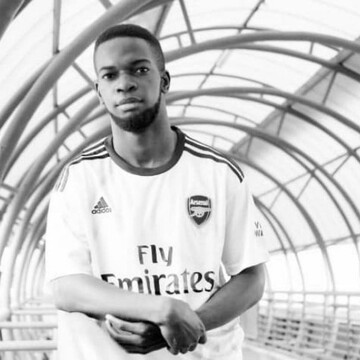 Football Lover. All-round junkie of the beautiful game. Could be found watching football most of the time. If not he's writing about them or making some punditry you don't agree with. A certain bias for Arsenal and Santos FC.