We had yet another decent run with our tips last time out and we'll be aiming to do even better today. It's been an enjoyable run of league action so far and our tips have been coming along with a rather impressive win-rate.
Ahead of the games in midweek, we'll aim to do even better today and keep up with our current impressive form as we bring you the most likely tips and betting predictions to come through across action from Europe's top five leagues.
PSG to beat Lyon
Coming straight from their unexpected 1-1 draw against Club Brugge in their UEFA Champions League match during the week, PSG will look to get back to winning ways ASAP. They have to start this turnaround against a Lyon side that enjoyed express victory over Rangers in an away game in the UEFA Europa League. Lyon are just starting to find their form as they have now won three out of their last matches after failing to record a single victory in their first three games. This will be a great test to see if they have found their form but we believe PSG has what it takes to edge past them. Bet9ja has 1.37, 1xBet has 1.38, and Paripesa has 1.37.
Dortmund to beat Union Berlin
For Dortmund, this should be like a stroll in the park as they are up against Union Berlin, a side that suffered a heavy defeat in their midweek Europa game against Slavia Prague. Dortmund have been on a winning streak of three matches now in all competitions and this doesn't seem more like a greater challenge for them than they have faced and conquered this season. Bet9ja has 1.33, 1xBet has 1.35, and Paripesa has 1.34.
Roma to beat Verona
Roma have been on an excellent run of form since the beginning of this season. They are yet to lose or draw a single competitive match so far and now they are faced with a Verona side that is yet to record a single win in all three Serie A matches that has been played. This match is a clear cut impending victory for Roma, all things being equal. Bet9ja has 1.80, 1xBet has 1.89, and Paripesa has 1.88.
Real Madrid to beat Valencia
Real Madrid and Valencia both have similar stats so far in this season's La Liga. They have both won three out of their four matches and have both drawn one match each. This makes this fixture somewhat a tight one to call but when their past meeting records comes to play, Real Madrid takes the edge as they have managed to beat Valencia six times out of their last 10 encounters, while Valencia has only managed to win them just twice. Also, putting into consideration the quality of players and their current form, Real Madrid takes the advantage. We see Los Blancos taking the victory in this game albeit a slight one. Bet9ja has 1.92, 1xBet has 1.95, and Paripesa has 1.94.
PSV to beat Feyenoord
PSV vs Feyenoord has always been one hard fixture to decide on how the result would go. Both teams are always looking to snatch the victory from each other's grasps. We expect such excitement on the pitch again in this coming fixture but sadly, Feyenoord hasn't been on their best form since the season kick started. On the other hand, PSV have been on a winning cruise. All possibilities point to them cruising past Feyenoord this weekend. Bet9ja has 1.70, 1xBet has 1.75, and Paripesa has 1.74.
Over 2.5 goals
West Ham vs Manchester United
Both teams are currently on an unbeaten run in the English Premier League this season and will both be hoping to continue with this form. Although Manchester United suffered a shocking defeat to Young Boys in their opening match of the Champions League over the week, they are still holding the record for being undefeated in away matches in the EPL. Victory might swing either way but what's certain is that there will be lots of goals in this fixture. Bet9ja has 1.73, 1xBet has 1.83, and Paripesa has 1.83.
Tottenham vs Chelsea
Apart from being a London derby, this fixture is mostly always filled with drama and excitement and considering their current form, you really can't tell which way victory might go. However, we can rest assured that both teams will strive to find themselves on the score sheet. As a result of this, we envisage that they will be a total of at least three goals in this coming game. Bet9ja has 2.00, 1xBet has 2.14, and Paripesa has 2.14.
Juventus vs AC Milan
Using their recent past meetings as a prerequisite, one would easily deduce that this fixture mostly turns out to be a goal-fest. In their last three matches, they have managed to finish all of those games with a score line of at least three goals. Juventus and Milan are known to be high scoring teams and we don't expect to see anything different from a goal-scoring and entertaining football match in this Serie A fixture. Bet9ja has 1.72, 1xBet has 1.83, and Paripesa has 1.83.
Dortmund vs Union Berlin
Dortmund are one of the most prolific goals scoring teams in Bundesliga and already this season, they have further proven this fact. Just this season, they have already scored 20 goals in just seven matches. Also going by their head to head statistics with Union Berlin, we found that in all of their eight matches against each other, they have only failed to have a full-time result of fewer than three goals only once. These and more are the reasons why we believe they will be an abundance of goals in this fixture. Bet9ja has 1.40, 1xBet has 1.43, and Paripesa has 1.43.
Verona vs AS Roma
AS Roma have been off to a flying start this season. They have been on an absolute rampage so far, destroying any team that comes their way and they do this with a lot of goals as they have managed to score a total of 21 goals in all competitions this season. Also, their last four meetings with Verona have produced three or more goals. We anticipate that their ongoing form will enable them to cruise past Verona in grand style. Bet9ja has 1.66, 1xBet has 1.76, and Paripesa has 1.76.
Anytime Goalscorers
Lukaku
Romelu Lukaku is fast proving the fact that he is indeed a statement signing for Chelsea. He has hit the ground running and shown Chelsea fans and other fans alike that he is the missing piece that Chelsea lacked in their team. He has played four matches for them so far and has scored in three of those matches. We don't see many reasons as to why he won't keep scoring. Bet9ja has 2.20, 1xBet has 2.00, and Paripesa has 2.00.

Ronaldo
Similar to Romelu Lukaku, Cristiano Ronaldo has also proven to the world that his return to Manchester United is not a mistake of a signing. He is proving that he is not finished with football just yet. He has scored in both matches that he has played in so far, one of which he scored twice. There is a good chance that he continues with this incredible feat. Bet9ja has 1.85, 1xBet has 1.72, and Paripesa has 1.72.

Haaland
We can confidently say that Erling Haaland has now hacked and mastered the art of scoring goals. He just won't stop scoring goals. Just over the past week and last weekend inclusive, he has taken his goal tally this season from 11 to 14. It's only logical for us to expect and believe that he will further increase that tally by at least one goal in this weekend's game. Bet9ja has 1.50, 1xBet has 1.44, and Paripesa has 1.44.
Benzema
We anticipated Karim Benzema to score at least a goal in Real Madrid's last game but he went further ahead to score a perfect hat-trick. This time around, we are still anticipating him scoring at least another goal in their next La Liga game against Valencia. Bet9ja has 2.00, 1xBet has 2.05, and Paripesa has 2.05. 

Mbappe
Kylian Mbappe who was caught in the transfer saga between PSG and Real Madrid during the summer transfer window has finally put all that behind him now and we can expect to see the energetic and goal-scoring Mbappe back. So far, he has scored three goals in all competitions for PSG. However, we certainly believe he will score more and more. Bet9ja has 1.80, 1xBet has 1.53, and Paripesa has 1.53.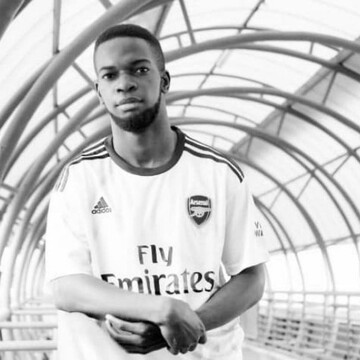 Football Lover. All-round junkie of the beautiful game. Could be found watching football most of the time. If not he's writing about them or making some punditry you don't agree with. A certain bias for Arsenal and Santos FC.