It was an interesting week of games including the Champions League and Europa League. Back to domestic ties, we have a lot of games on the cards today and we'll be giving you the best of the best tips just as we always do.
Straight Wins
In form Chelsea under new manager Thomas Tuchel face Southampton today in their EPL tie before the Champions League. Five wins in six and being unbeaten in his first six games as Blues manager has given him an impressive start to his managerial career at London. They are looking like the sure winners in today's tie with Southampton being the inconsistent side among the two. Bet9ja has 1.76, Bet365 have 1.70 and 1xbet have 1.77 odds.
Bayern saw a slump in their 3-3 thriller last weekend and it came as a shock to everyone too. Nevertheless, we can see them coming back stronger this week as they look to improve squad morale with a win ahead of their UCL clash next week. Opponents of Frankfurt are doing well and this period too but would be no match for this crazy Bayern squad. The win would be an easy one too as Flick and Bayern have a fully fit side now who can take home the win today. Bet9ja has 1.83, Bet365 have 1.75 and 1xbet have 1.81 odds.
Atletico is another side coming back from a draw in their last league match. Inconsistent performances from Diego Simeone's men have seen them just take 5 points out of 9. It might be a little worry as the clubs below are edging closer to them. Levante are currently 11th in the league and have a point in their last 3 league games which is no way near the in-form Atletico. Atletico is sure to come out on top today. Bet9ja has 1.56, Bet365 have 1.53 and 1xbet have 1.58 odds.
Real Madrid are currently in the second spot behind cross-town rivals Atletico Madrid with just 6 points and might be looking to turn it to 3 points. With just a loss in five games and 3 straight wins, they are back on the winning trail as they face Valladolid tonight. Valladolid is currently 18th and struggling to get out of the relegation zone but won't be able to do that against this confident Madrid side. Bet9ja has 1.64, Bet365 have 1.61 and 1xbet have 1.65 odds.
Over 2.5 Goals
We are greeted with the Merseyside Derby today as Liverpool take on Everton at Anfield. The first meeting between these two sides this season saw a 4 goal thriller which was very interesting. Both teams are looking to get back to winning ways after struggling for the past few weeks. They have the players to bring in the goals and the rivalry looks hotter than ever. Bet9ja has 1.58, Bet365 have 1.54 and 1xbet have 1.66 odds.
Dortmund and Haaland are back in our minds he pushed them to score more goals and he showed that in their win against Sevilla in the UCL last week. They return to the Bundesliga in high spirit as they face the poorest defense in the League at Schalke today. Dortmund's attack would relish this opportunity and add goals today. Bet9ja have 1.40, Bet365 have 1.36 and 1xbet have 1.43 odds.
Still in the Bundesliga Mainz face off against Borussia Monchengladbach in this week's Bundesliga match up. Mainz is currently 17th and are looking to get out of the relegation zone while Monchengladbach are looking to secure Champions League football. Both sides have very leaky defences and this would surely produce a high scoring match. Bet9ja have 1.60, Bet365 have 1.66 and 1xbet have 1.72 odds.
AZ Alkmaar, 3rd in the league, face Venlo who are currently 14th and are just hovering over the relegation spots. Venlo has the poorest defensive record in the league letting the most goals in. Alkmaar, on the other hand, has a reputation of scoring plenty of goals, with the team looking for its third straight win they are sure to bury this tie with enough goals. But it likes it would end in a lot of goals as both defences are not as strong. Bet9ja have 1.40 Bet365 have 1.41 and 1xbet have 1.42 odds.
Lazio and Sampdoria are playing today in this mid-table clash as both sides are looking to fight for European spots and avoid relegation respectively. They both have let in too many goals with their positions presently and are looking to win today's game to acquire those ambitions. Bet9ja have 1.60 Bet365 have 1.61 and 1xbet have 1.65 odds.
Anytime Goal scorer
Salah
Salah is the one in front of the pack in the chase for the PL golden boot trophy. Already on a three-game goal-scoring streak, he would be looking to score again has he done in the last time out so we are counting on him to score today. Bet9ja have 1.65 odds while Bet365 have 1.57.
Haaland
After an impressive show in the UCL games that saw him go to the top of the scoring list in the competition, he would be looking to add to his tally also in the league. His prowess in front of goal cannot be denied which is why we are banking on him to get the goals again today against a side that has let in so many goals this season. Bet9ja have 1.45 odds while Bet365 have 1.30.
Lewandowski
The main man for this Bayern squad has been impressive again this season with the most goals in the league. He has been the one dragging Bayern to their various points saving matches and leading them to their various victories. His game against Frankfurt would be another way to add to his tally. Bet9ja have 1.55 odds while Bet365 have 1.40 odds.
Benzema
The Real Madrid talisman has a good season already and hit double figures in the league. He has a chance against Levante today as Madrid seek their 4th straight win in the league. A goal today would help as they look to see off this opponent and the ones in the UCL. He is sure to get a goal today. Bet9ja have 1.95 odds while Bet365 have 1.90.
Suarez
After showing his worth in the La Liga and making Atletico reap rewards in the trust they had in him, he is the top scorer in the league this season and has shown he has the ability to take home the Pichichi this season. His opponents would dread facing him today as he is sure to get the goals. Bet9ja have 1.80 odds while Bet365 have 1.83.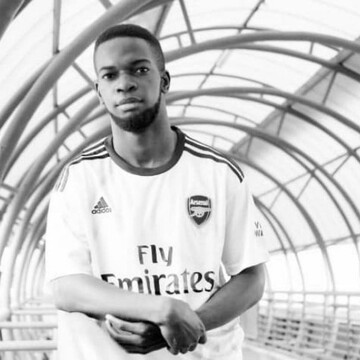 Football Lover. All-round junkie of the beautiful game. Could be found watching football most of the time. If not he's writing about them or making some punditry you don't agree with. A certain bias for Arsenal and Santos FC.