Yesterday was a very pleasant day for us and we had a decent run from our picks. The talking point from yesterday's games came from Turf Moor where Liverpool dismantled Crystal Palace 7-0. Well, we did say we expected a win there but we never knew it would be a complete thrashing.
From our straight wins, four out of five picks came through and only Leipzig disappointed with a 0-0 draw against Koln. For the goal market, it was a 100% success as all teams played out correctly with at least three goals.
Over to the goal-scorer section, it was a 50% win with Lewandowski and Ronaldo getting on the score-sheet while Joao Felix and Richarlison failed to find the back of the net.
All in all, it was a good day at the office and we look to continue and even do better today with today's picks.
Straight Wins
Tottenham are coming off a defeat away to Liverpool in their last league game as they face Leicester City at home. Tottenham would be looking to still continue their title chase this season by picking up a win today. They have a good run of form against top-six sides this season with just the one loss last game week. We have tipped them for the win as they are sure to keep pushing for the trophy this season. Bet9ja has a decent 2.14 odds, Betway has 2.10 and 1xbet have 2.14 odds.
Real Madrid have made sure progress in the league recently with 3 wins in 3 games. The win at the Madrid derby saw them draw level on points with Atletico at the top of the table. They are three points behind the league leaders and need a win to keep the chase going. They face Eibar who are at the bottom half of the table with just one win in five games. It looks like a sure win for Madrid today hence the tip for the win. Bet9ja has 1.53, Betway has 1.54 and 1xbet have 1.58 odds.
The Dutch League has seen Ajax dominate once again and this season looks to be a good one for this Ajax side. Currently top of the table their opponents are at the wrong end of the table being second to bottom. With Just the one win for Den Haag all season they do not stand a chance against this formidable Ajax side, which is why we have them tipped for the win, Bet9ja have 1.08, Betway has 1.09 and 1xbet have 1.08 odds.
Off to the Serie A as Inter Milan look to continue their chase for top spot after a crucial win at home against Napoli. This saw them just a point behind league leaders and rival's AC Milan, they face Spezia who haven't found a win in their last five matches. This should be a sure walk in the park for Conte's men. Bet9ja has 1.23, Betway has 1.23 and 1xbet have 1.25 odds.
Finally, PSG take on Lille away on what might yet to be the decider of this season's French league winner. Both sides would be looking to put some distance between them at the top of the table. PSG are serial winners of this competition and know how to take this tie to their advantage. PSG would be looking to take the opportunity of the top spot in the League and stay there with a win today. Bet9ja has 2.02, Betway has 2.05 and 1xbet have 2.03 odds.

Over 2.5 Goals
The rivalry between Leeds and Manchester United has been stalled over the years but with the return of Bielsa's men to top-flight football has rekindled it. The history between both clubs would ensure a very good match today. Both sides play a similar style of football which has seen them score goals this season. This matchup is expected to be an open one as both sides would be looking for goals to secure the win Bet9ja have 1.42, Betway has 1.42 and 1xbet have 1.45 odds.
Roma faces Atlanta today in their league fixture. They are both pushing for spots in Europe this season as they seem to drift off the top spot positions. Both sides have scored at least a goal in their last two fixtures which is a great record for goal-scoring. Both sides look likely to score today which is why we tipped them today Bet9ja have 1.45, Betway has 1.47 and 1xbet have 1.50 odds.
The Inter Milan versus Spezia game would see the best attack against one of the worst defences in the Serie A this season. With five wins in five games for Inter in their recent games we would see an Inter side that is in a good run of form. Spezia doesn't look aside stop goals as they are without a clean sheet in their last 4 games. Bet9ja has 1.38, Betway has 1.41 and 1xbet have 1.44 odds.
Granada Take on Real Betis after their win against Elche last time out. Both sides have had defensive problems this season letting in more goals than they have scored. The poor defensive record can help both sides see them score goals. Betway has 1.97 odds, Bet9ja have 1.90 and 1xbet have 2.03.
Anytime Goal-scorer
Romelu Lukaku
Lukaku has been the talisman this season adding to his number of goals the last time out to secure the win. He is playing against a side with a poor defensive record and doesn't look like he can stop scoring. Betway has 1.54 odds while Bet9ja have 1.55.
Marcus Rashford
Marcus Rashford had a good midweek scoring twice to help Manchester United to a win. They face a Leeds side who are poor defensively and have conceded goals in their last two games. With Rashford in inspiring form, he is highly likely to score today. Betway has 2.25 odds while Bet9ja have 2.50.
Kylian Mbappe
PSG are looking to reclaim top spot after the slip in recent weeks. They face Lille today who are currently top of the table, PSG needs the win to reclaim top spot and with Neymar out, for a long time, Mbappe looks to be the one to step up to the task in his absence. Betway has 3.19 odds while Bet9ja have 3.25.
Karim Benzema
Real Madrid seems to be on a winning roll as they have won their last 3 matches. This good run of form can be attributed to superb play upfront by Benzema. The Frenchman has netted 2 goals in their last win against Athletic Club. Benzema would be looking to add to his goals as he faces a poor defence in Eibar. Betway has 1.95 odds while Bet9ja have 1.80.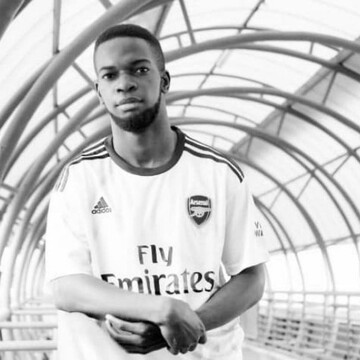 Football Lover. All-round junkie of the beautiful game. Could be found watching football most of the time. If not he's writing about them or making some punditry you don't agree with. A certain bias for Arsenal and Santos FC.