It's another Saturday and that means another day to have a day at the bookies. The season is only just started but it seems like a lot has happened already. While it might be difficult to predict games at this stage, it might also come as easy to win, depending on your perspective. Without further ado, we bring you the most likely betting tip and predictions to go with across all of today's action.
Straight Wins
Liverpool have started the season on a high, following their 3 nil win away to Norwich last weekend. This Saturday they are set to face a much more defensive side who broke their home win record last time out. Burnley lost in the first gameweek, having thrown away the lead to Brighton and this has seen them go off to a disappointing start already this season. Liverpool would want to make it back to back wins to ensure their early chase for the title. Burnley could put up a fight but do not have what it takes to stop this resurgent Reds team. Bet9ja has 1.19 odds, Bet365 has 1.16 odds and 1xBet has 1.23 odds.
Still in the Premier League, Manchester City started their title defense in poor fashion with a loss to Tottenham and now have the chance of redemption against Norwich today. Manchester City have an impressive record against promoted sides and have won their first home matches against newly promoted sides by an impressive 2 goal minimum margin. Their last match up saw Norwich take five goals without reply in response to their narrow win over City earlier that season. Retaining the title would be on Pep's mind and this match should start it. Bet9ja has 1.12 odds, Bet365 has 1.08 odds and 1xBet has 1.20 odds.
Dortmund would be deeply sad to have lost the German Super Cup to rivals Bayern Munich during the week. Although, they opened their season campaign with a 5-2 thrashing of Frankfurt which would mean things are somewhat in the right order for their title charge this season. Freiburg played a 0-0 draw which means there is an evident trouble with scoring goals for Streich's men and with Dortmund out for blood after their disappointing loss we don't see anyone stopping them from taking home the three points. Bet9ja has 1.55 odds, Bet365 has 1.50 odds and 1xBet has 1.58 odds.
After ending Juventus' nine-year dominance of the Serie A last season by lifting the Scudetto, Inter have seen two important players leave the fold as they prepare their title defense this season. Genoa on the other hand would be visiting an Inter side that hold an impressive record at home and against them. Inter Milan have won each of their last six encounters with Genoa, winning both home and away matches last season. With Inter also showing their defensive resilience against them and not conceding in their last six encounters, they are sure to take home the three points. Bet9ja has 1.36 odds, Bet365 has 1.33 odds and 1xBet has 1.39 odds.
Barcelona seem to have adjusted to life after Messi with an impressive 4-2 win over Real Sociedad and their opponents Athletic Bilbao played a very stale 0-0 draw against Elche. We are surely backing Ronald Koeman to go home with the win today as Barcelona have won four of their last five meetings with The Lions, securing a 4-0 win against them back in April. Bet9ja has 1.88 odds, Bet365 has 1.85 odds and 1xBet has 1.92 odds.
Over 2.5 Goals
High scoring and attacking side Atlanta would begin the campaign against a poorly set up Torino side at the back. Atlanta have been the highest scoring team in the Serie A for the past three seasons, a record that is a major factor for us choosing them here. They haven't lost any key players to sales which would mean their attack hasn't lost its worth. Atlanta scored four goals in this match last season although conceding two in the process so we are sure of a lot of goals. Bet9ja has 1.50 odds, Bet365 has 1.53 odds and 1xBet has 1.58 odds.
Leeds started their campaign woefully conceding a whooping five goals in their loss to Manchester United in the opening weekend. Everton on the other came back from a goal down to go on and win the match by three goals. We can say that both teams do not have a solid defense which would mean lots of goals on both ends of the pitch. Last season saw a lackluster performance in terms of goals from both sides but we expect it to be different this time around. Bet9ja has 1.66 odds, Bet365 has 1.64 odds and 1xBet has 1.69 odds.
The Manchester City vs Norwich is here again as it should, with both teams serving up goals in their last season match up this fixture is a prime candidate for this selection. A total of 10 goals was scored in their home and away fixture last season and repeat is what is expect to happen as both sides would be looking for their first win of the campaign today. Bet9ja has 1.30 odds, Bet365 has 1.33 odds and 1xBet has 1.35 odds.
Leverkusen and Monchengladbach face each other after they both played out 1-1 draws in their opening matches. They failed to start off the campaign well. They have both produced entertaining matches in recent seasons with high scoring goal tallies. We expect both sides to try and chase their first win of the season and this will surely result in goals. Their head to head record has seen them score at least 2 goals in their matches in recent seasons. Bet9ja has 1.55 odds, Bet365 has 1.57 odds and 1xBet has 1.62 odds.
Barcelona are also in the mix here again as we expect a fiery contest between them and Athletic Bilbao today. Barcelona have shown their attacking prowess this season already with their four goals scored but haven't fixed up at the back. Athletic Bilbao on the other hand would be looking to use the opportunity to score their first goal in the campaign. The Catalan giants are in for a tricky game with both sides having a point to prove. Bet9ja has 1.80 odds, Bet365 has 1.80 odds and 1xBet has 1.85 odds.
Anytime Goal scorers
Salah
The King of the opening weekend Salah proved to us why we picked him last week amongst the goal scorers. He bagged a goal and two assists and he is going to lead the line for the Reds against Burnley here today. The chase for the PL golden boot is on and he is sure to be among the pack this season yet again. Bet9ja have 1.70 odds while Bet365 have 1.44.
Halaand
Failure to find the back of the net in their midweek clash against Bayern Munich which saw them lose would have been disappointing for Halaand but he would be looking to bounce back here today with goals to secure the three points for Dortmund. Freiburg obviously have no answer to stopping the Halaand threat and we are surely counting on his accuracy in front of goal here today. Bet9ja have 1.47 odds while Bet365 have 1.33.
Danny Ings
New Aston Villa front man was close to starting a comeback after scoring a penalty which saw his side score 2 goals in their 3-2 defeat last weekend. He would want to prove why boss Dean Smith signed him as he is the lead target man for Aston Villa this season. He is no stranger to the PL and could yet have a chance at getting the Golden boot this season. Bet9ja have 2.25 odds while Bet365 have 2.30.
Calvert Lewin
Gone off to yet again an impressive start Dominic Calvert Lewin is sure to replicate his last season form in the opening weeks of the season. This saw him score in four consecutive games at the start of the season. It was a way to improve on last week's performance with more goals is what he would like to replicate. Bet9ja have 2.50 odds while Bet365 have 2.37.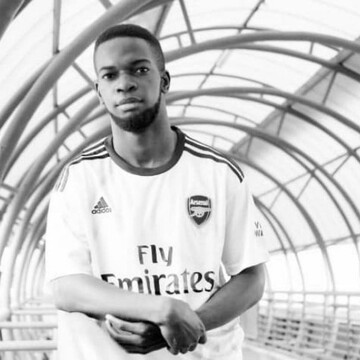 Football Lover. All-round junkie of the beautiful game. Could be found watching football most of the time. If not he's writing about them or making some punditry you don't agree with. A certain bias for Arsenal and Santos FC.