With the Super League brouhaha all but over, we can completely focus on the 'normal' competitions that we know and betting tips to go with.
It's that time of the season where games come almost every day and we hope to cover them all as they come.
Without further ado, here are the predictions and likely betting tips to go with from all of today's action.
Straight Wins
Today, Leicester City have a big chance to solidify their UCL hopes for next season. A win strengthens their prospects in the top-four race. Their opponents here today are West Brom and the Baggies have been one of the poorest sides this season. Back-to-back losses in the League for Leicester was eased with a qualification of their first FA Cup final in over 50 years and the team looks to be back in top form yet again. Their win here today is bound to happen as they boast more quality and momentum than West Brom right now. Bet9ja has 1.58 odds, Bet365 has 1.55 odds and 1xBet has 1.61 odds.
An exit from the Europa League for Ajax was soothed by the cup win last time out and they return to the league which they are expected to win at this stage. A win here would see them need just a game more to retain their Dutch crown, their opponents on the other hand, Utrecht, have had a good outing already this season. However, the leaders would be almost impossible to crack as Ajax have won their last five fixtures already and are looking to increase the tally. Ajax have been impressive in the league yet again this season and we see them winning this one yet again. Bet9ja has 1.44 odds, Bet365 has 1.40 odds and 1xBet has 1.49 odds.
Barcelona would be on a high after winning the Copa Del Rey final confidently last weekend. Now they return to league action looking to also challenge for the crown after closing the gap to just three points to the top spot. Getafe is today's opponents with no win in five games and currently placed 15th. It is safe to say they won't stand a chance against this ruthless Barcelona attack today. Barcelona need this win to keep their hopes of stealing the crown alive and winning this fixture would place them in a prime position just for that. Bet9ja has 1.23 odds, Bet365 has 1.20 odds and 1xBet has 1.24 odds.
The Spanish La Liga this season has seen a rollercoaster battle for the top spot this season as Atletico Madrid lost their hold on the top spot already and need a win here to get back on top. Defeating Eibar by five goals in their last match was a positive statement to fans that hope isn't lost and today they face similar opponents in Huesca. Both sides are relegation-threatened and going by their last performance it feels as though it could go the same way as last time. Bet9ja has 1.40 odds, Bet365 has 1.36 odds and 1xBet has 1.47 odds.

Over 2.5 Goals
The Roma vs Atalanta fixture has served us with amazing goals and thrills in recent seasons. Both teams have managed at least a goal in their last three league fixtures and scoring goals won't come as a problem for both sides. They both have attackers presently on form and have poor defensive records facing top tier sides. This plays well into our selection here today and we trust it won't disappoint. Bet9ja has 1.48 odds, Bet365 has 1.50 odds and 1xBet has 2.12 odds.
As said earlier, Barcelona are on a high after their cup win against Athletic Bilbao last weekend. This win came with four goals unanswered by their opponents and it was a thrilling game with all their special attacking talents on display. We expect more of the same here again today as they seek to continue their title challenge till the very end. Their attacking players would be looking to redeem themselves after their League loss in the El Clasico. Bet9ja has 1.58 odds, Bet365 has 1.61 odds and 1xBet has 1.69 odds.
Napoli have seemed to start scoring goals recently, averaging at least two goals per game in their last four fixtures already. Lazio on the other hand, have the same statistics too, including scoring five goals last time out. Both sides are seeking European qualification and a win here for either side would be beneficial for that cause. The stakes for both teams are pretty high and it plays directly into our selection here today. Bet9ja has 1.63 odds, Bet365 has 1.66 odds and 1xBet has 2.34 odds.
Anytime Goal-scorers
Messi
Messi has seen a return to blistering form since the turn of the year and it's no surprise he is selected here today. He scored a brace in their win which saw them lift a title for the first time in two years. He now has the opportunity to lead them to yet another La Liga title and he can only do that by scoring goals here today. He has a great track record against Getafe and he is sure to get on the score-sheet here today. Bet9ja have 1.60 odds while Bet365 have 1.50.
Iheanacho
The in-form Leicester striker nicknamed 'Seniorman' has been in blistering form in recent weeks, scoring important goals for the club. He has recorded 10 goals in his last 7 games making him this side's most prolific goal scorer and he is already their top scorer for the season. We see him replicating his form here again today against a West Brom side poor in defence. Bet9ja have 2.25 odds while Bet365 have 2.05.
Correa
Another Argentine has been selected here again today as he sets to replicate his brace for Atletico in today's game. He has contributed to four goals in two games in the league with the absence of striker Luis Suarez. He is going to feature here once again as Atletico need the win here today to go back to the top spot in the league.. Bet9ja have 2.85 odds while Bet365 have 2.87.
Insigne
Although failing to score in their previous two fixtures he was their goal-scorer in both fixtures before that. He is the captain and he leads the line from the front, wanting to take his side to UCL next season and he has proven he can do that with 15 goals already in the league this season. A scoring match is expected against Lazio today and he is sure to get on the score-sheet. Bet9ja have 2.70 odds while Bet365 have 2.37.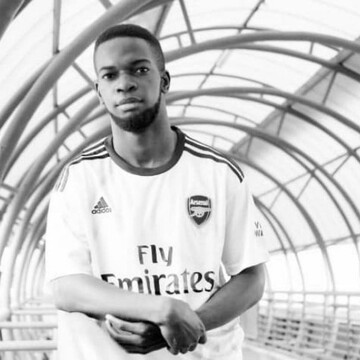 Football Lover. All-round junkie of the beautiful game. Could be found watching football most of the time. If not he's writing about them or making some punditry you don't agree with. A certain bias for Arsenal and Santos FC.