It has been a largely enjoyable season and it is finally coming to an end. With the Bundesliga and La Liga completing their campaigns yesterday, the rest of the domestic leagues across Europe would also be coming to an end today. It might be the last game but there's still a whole lot to play for, especially in the Premier League, Ligue 1 and La Liga where the title could still go to a number of sides on the last day.
We remained consistent all through the season and we'll be rolling out one last betting tip and prediction from across all of today's action.
Straight Wins
Liverpool are surely leaving it to the last minutes of the season to qualify for next season's UCL. After a torrid mid-season plagued with injuries and bad results, they are looking to salvage this season by qualifying for the UCL next season. Crystal Palace were battered in the first leg of this tie this campaign with seven goals unanswered with their team being unable to control Liverpool's firepower. A 'similar' repeat of this is what we bank on and we see that happening today given the poor form of the Eagles and how badly the Reds need the win. Bet9ja has 1.16 odds, Bet365 has 1.14 odds and 1xBet has 1.18 odds.
Arsenal still have a chance to play European football next season (UEFA Conference League) and winning this match is what would determine. Despite waiting for bad results from the top sides, they would need to beat Brighton here today to advance. The Seagulls don't look like the side to take on this Arsenal team with 3 wins in a row already. Arsenal have what it takes to beat Brighton here today after a string of very good performances against tough sides in the league we are sure to count on them. Bet9ja has 1.68 odds, Bet365 has 1.61 odds and 1xBet has 1.71 odds.
PSG have this game to play as they seek to retain their title and try to take the top spot from Lille after being just a point behind them in the French Ligue 1. A win here today and a drop in point from Lille would see them win the League once they can secure their three points here today against Brest. PSG cannot afford to drop any points here today as they need the win against Brest for their title. Their opponents are currently 16th and are struggling for wins with just a win in five games. This is prime for our selection. Bet9ja has 1.25 odds, Bet365 has 1.25 odds and 1xBet has 1.27 odds.
Monaco seems to be out of the title race but not mathematically which would mean a huge turnaround if they win it eventually. Today the match against Lens is mainly to secure a spot in Europe's elite competition for next season. Lens are 6th placed but with no win in 3 consecutive games which has spelt doom for their form. Monaco has four wins in five games which is a good statistic for us to pick them for the win here today. Bet9ja has 1.60 odds, Bet365 has 1.55 odds and 1xBet has 1.63 odds.
Serie A winners Inter Milan recently lost their first game in their last five against rivals Juventus. The last game of the season is against Udinese placed 12th in the league. With just one win in five games, this is going to be a tough match for the Udinese team. They would be looking to finish the season on a very high note to ensure them starting the next season even better. However, Udinese have no win in their recent games and would be down on their luck here today. Bet9ja has 1.37 odds, Bet365 has 1.36 odds and 1xBet has 1.43 odds.
Juventus beat the champions last week and it has seen them stand a chance of qualifying for UCL games next season. Defeating Inter Milan last time out certainly boosted their chances of seeking qualification. Bologna is set to host the Old Lady in what should be an easy task for Pirlo's men. Bologna has no win in five games and this would boost the confidence of this Juventus side needing a win here today. Bet9ja has 1.24 odds, Bet365 has 1.22 odds and 1xBet has 1.27 odds.
Over 2.5 Goals
Tottenham and Leicester have it all to fight for in the last game of the season. Both teams are seeking a spot to join Europe's elite team in their competitions next season. This game is obviously going to be a proper banger as both sides need the goals to see them achieve their goals for the season. Players on both ends have been on top goal-scoring form despite some disappointing performances in recent weeks. It should see goals at both ends. Bet9ja has 1.50 odds, Bet365 has 1.57 odds and 1xBet has 1.64 odds.
Manchester City take on Everton in the last game of the season for both the champions of this season and the 8th place. Both sides have seen high scoring matches in their last five games, having at least a goal in each game in those matches. Both sides have a host of attacking talent and Manchester City have had the most goals this campaign. Players in the City camped are set to be rested for the UCL final but it still doesn't reduce the fact that a flurry of goals could come in. Bet9ja has 1.57 odds, Bet365 has 1.57 odds and 1xBet has 1.66 odds.
The PSG and Brest game is selected once again as the best attacking team in the French Ligue 1 faces one of the worst sides defensively in the League this season. PSG have the ability to put past 3 goals against this Brest side who have poor defensive returns this season in the league. With players back and buzzing from the cup win, they would be eager and fired up to retain their league title yet again. Bet9ja has 1.28 odds, Bet365 has 1.30 odds and 1xBet has 1.35 odds.
AC Milan and Atlanta face off in the last Serie A game of this season. The clash has a vital role to play in qualifying for next season's UCL campaign. A tough match to call the winner as stakes are high for both teams here today. A plethora of goals is foreseen as both sides have proven this season that they can put up an attacking display when it comes to it. Bet9ja has 1.34 odds, Bet365 has 1.36 odds and 1xBet has 1.40 odds.
Manchester United are the second-best attacking side in the league and have failed to win a game in their last 3 matches. Wolves also have just one win in five games. United have averaged at least a goal per game in recent weeks, prompting this decision to select them here today. Both sides seem to have what it takes to score more goals than predicted. This game might prove to be a one-sided affair but goals would surely not be in short supply. Bet9ja has 1.68 odds, Bet365 has 1.72 odds and 1xBet has 1.80 odds.
Anytime Goalscorers
Salah
The Egyptian has been a thorn in the flesh for PL defenders has he as steady racked up the goals, currently tied with Kane as the highest goal score. He has good experience scoring against this shaky Palace defence who seem to just be content in staying up in the league every season. The race for the golden boot this season has been dragged to the final day and we sure that Mo Salah would put up a good fight. Bet9ja have 1.35 odds while Bet365 have 1.36.
Kane
Currently the one topping the charts for goals and assists as it stands. You can't deny that he's been standout this term. He has had a very spectacular season; he is hoping to end that on a very high note by helping Spurs qualify for Europe next season. With many speculations outside, this match can prove the perfect one for him to help his side perhaps one last time and also potentially win the golden boot in the process. Bet9ja have 2.35 odds while Bet365 have 1.90.
Pepe
Scoring twice against Crystal Palace last game week in what was his best performance for Arsenal this season is quite commendable. He has proven in recent games to the manager that he can be trusted to score the important goals needed by the team. This match is vital for their European competition hopes for next season and a win here is what they need. He is on top form at the moment and is worth backing to continue his recent impressive form. Bet9ja have 2.50 odds while Bet365 have 2.05.
Cavani
The starman scored an absolute belter against Fulham last time out he has moved on to extend his stay at the club which would be beneficial for both him and the club. He has returned to the striker which we know he can be and he can't seem to stop scoring the goals at the moment. Today, a poorly defensively set up Wolves side would find it hard to contain him. Bet9ja have 2.75 odds while Bet365 have 2.75 odds.
Mbappe
Mbappe has been impressive this season with him racking up lots of goals and also leaves him as the highest goal scorer in the league. He has been instrumental this season with him scoring vital goals that have helped the reigning champions triumph in difficult times. The last game of the season would be nice to end with a goal for the young Frenchman. A goal in his last league game is a boost here for this selection as he faces Brest today. Bet9ja have 1.62 odds while Bet365 have 1.44.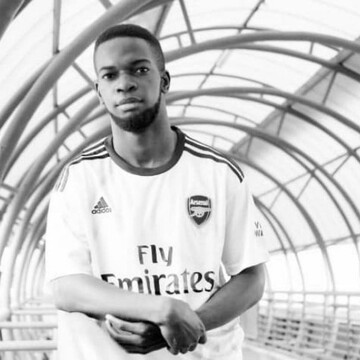 Football Lover. All-round junkie of the beautiful game. Could be found watching football most of the time. If not he's writing about them or making some punditry you don't agree with. A certain bias for Arsenal and Santos FC.