After a fairly decent outing from our tips yesterday, we go again today hoping to do even better than last time out.
A number of interesting ties are on the cards and we'll be doing justice to them just as always. Without much ado, we bring you the top betting tips and predictions from today's action across Europe's top five leagues.
Carabao Cup Final Predictions – Man City vs Tottenham
Straight Wins
Aston Villa would be looking for their first win after consecutive losses against top-six opponents by grabbing a win against relegation-threatened West Brom. The Baggies were recently beaten confidently by Leicester City and are facing a similar situation here today. On the other hand, Aston Villa have a great track record against lower opponents and this would play well into our selection here today. Bet9ja has 1.96 odds, Bet365 has 1.98 odds and 1xBet has 2.05 odds.
Monaco seemed to have revived their season and are among the title challengers at this crucial period in the season. They are unbeaten in five games already and have won four consecutive matches already, making it an impossible task for who would try to stop them. Their opponents today in Angers have had a bad run in their last five matches, winning none of them in that run. We see that trend to continue today as Monaco aim to pile pressure on the title race. Angers are a poor defensive side and this would mean Monaco can take home the three points. Bet9ja has 1.44 odds, Bet365 has 1.43 odds and 1xBet has 1.49 odds.
Barcelona have shaken off their El Classic loss last time out with a thrilling performance that saw them defeat Getafe. Villareal are the next opponents to face the Barcelona rampage and try and stop this determined team. Barcelona know how important this win would be as it would close the gap against leaders Atletico to two points. They don't look like a side to disappoint and we expect them to win this tie here today. Bet9ja has 1.64 odds, Bet365 has 1.62 odds and 1xBet has 1.70 odds.
Inter Milan are still top of the Italian Serie A table and look to be staying there till the end. Drawing twice in a row might have been a bit of a setback but a bounce-back is certain as they face Verona here today. Verona looks to be a lighter test as they have lost three consecutive games on their way to this fixture this would not be a very good start for them here today. Inter Milan would seek to capitalize on this and get their first win in three games. Bet9ja has 1.32 odds, Bet365 has 1.28 odds and 1xBet has 1.35 odds.
RB Leipzig were the closest to challenge for the Bundesliga crown but stumbled at a very crucial time, now they sit pretty in second place as the season draws to a close. Losing their previous fixture wouldn't have been easy for them to go with. With no win in two games already, a win here today would be important for the team. Stuttgart on the other hand have had a worse run of form. With just three points from a possible 15 and one win in five games, we don't expect them to cause too much trouble for Leipzig. This is why a win is sure for them here today. Bet9ja has 1.37 odds, Bet365 has 1.40 odds and 1xBet has 1.45 odds.

Over 2.5 Goals
Barcelona have not failed to disappoint us yet again as they breezed past Getafe during the week with five goals and conceding two in the process. Now, they proceed to play their game in hand and win here again today. This season's goal-scoring rate has been an impressive thing to talk about, with the Catalans averaging at least two goals per game in their last five outings. Today, it wouldn't be short of that as they face a very sloppy Villareal defence. Bet9ja has 1.48 odds, Bet365 has 1.53 odds and 1xBet has 1.56 odds.
Leeds takes on Manchester United here again as both sides put on an impressive performance from their last outing in the League. They faced each in the first league with United coming out on top by six goals to 1. Another high-scoring fixture could be on the cards once again. Both sides would not hold back as they would seek the winner here, with Leeds seeking revenge and Manchester United looking to improve on the previous performance and strengthen their grip on second place. Bet9ja has 1.54 odds, Bet365 has 1.57 odds and 1xBet has 1.60 odds.
Lyon fourth-placed in the French League takes on top of the table Lille in today's epic clash that would be vital in who takes home the Ligue 1 this season. Calling a winner here would be really hard as both sides have proven to be resilient opponents in this campaign and have seen them both stay at the top of the league. However, they have serious attacking talent in their teams which has seen them score lots of goals and we are counting on that here today. Bet9ja has 1.94 odds, Bet365 has 1.96 odds and 1xBet has 2.08 odds.
Ajax drew with Utrecht in the league this midweek and it was disappointing for the league leaders and more for us as it lacked the goals we predicted. On the other hand, AZ Alkmaar are on an impressive four-game winning streak which has seen them draw level on points with second-placed PSV. With AZ Alkamaar's poor defensive record among the top five sides this season, we are assured of seeing goals here today. Bet9ja has 1.38 odds, Bet365 has 1.40 odds and 1xBet has 1.45 odds.
Atalanta return to host Bologna, having won their last five fixtures out of six in the league. Atalanta's abundance of attacking talent has been evident this season already and this would improve their chances of scoring more goals here today. Bologna have also conceded a goal in each of their last eight games. The earlier tie this season saw a plethora of goals and this would surely be the same. Bet9ja has 1.68 odds, Bet365 has 1.66 odds and 1xBet has 1.72 odds.
Anytime Goal-scorers
Messi
Messi showed why he is considered the best in the world with his 10/10 performance against Getafe's last time out. He returns to face Villareal and a win here could see the Catalans close the gap to just a point behind leaders Atletico. He is going to lead the line by scoring and producing fantastic goals as we all know. Bet9ja have 1.60 odds while Bet365 have 1.57.
Cavani
Cavani has been inspirational for the Red Devils this term, scoring vital goals so far and we expect him to surely prove his mettle here again. He faces a Leeds defence that has conceded lots of goals this season and the most from United during their last encounter. A repeat of that stellar performance is expected from the Uruguayan here today. Bet9ja have 2.50 odds while Bet365 have 2.37.
Correa
Correa blessed our selection last time out with a goal that saw Atletico take three vital points home. A goal at home has seen him score three goals in two games also in consecutive matches. Today, they play Athletic Club in their bid to still stay up top. In the absence of Luis Suarez, the Argentine has stepped up and we're backing him to score once again today. Bet9ja have 3.40 odds while Bet365 have 3.60.
Lukaku
The Belgian has been the driving force behind Inter's title charge this season. Although he has no goals in three consecutive matches, he looks likely to break the jinx against a poor defensive Verona side today. He is the highest goal scorer for his side and he can prove his worth for Conte once again today. Bet9ja have 1.70 odds while Bet365 have 1.66.
Watkins
Aston Villa acquired a rare gem in Watkins and he has proven that week after week and he would be called upon here again today to lead the line with his goal-scoring abilities. He scored in consecutive games before his recent stumble and would be looking to end the goal drought against a side he is well familiar with. We're backing him to add to his already impressive tally of 12 goals this term. Bet9ja have 2.50 odds while Bet365 have 2.25.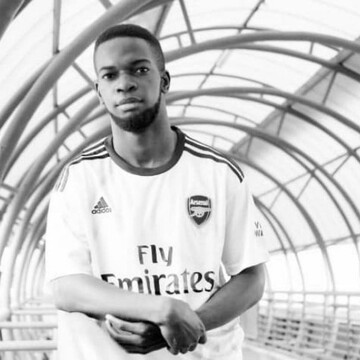 Football Lover. All-round junkie of the beautiful game. Could be found watching football most of the time. If not he's writing about them or making some punditry you don't agree with. A certain bias for Arsenal and Santos FC.