Yesterday was a bad day at the office for punters and most football lovers alike, the number of shocking results in this round of UCL games was unpredictable. The majority of games didn't play out according to plan. These results have consequentially broken our fine rhythm which we had going this week.
None of our picks in the anytime goal-scorer section hit the mark in their matches, with only half of the teams in our goal section also scoring more goals than we predicted we can really say it was a bad day in the office.
The straight win segments saw us make all but one right prediction, with just Atletico Madrid failing to win and playing out a goalless draw.
Today the Europa League is upon us and we are ready to bounce back from yesterday's unfortunate results. We are sure it won't be short of serious betting action.
Straight Wins
North London side Arsenal are the leaders in group B, they are really determined to win the group and continue their impressive form in the competition. Although they might have trouble scoring their home league they would be looking to keep their impressive 100% record in the UEL, the side they are facing would be no match for the Arsenal side. Which is why we tipped them to win and Bet9ja have 1.68 odds, Betway have 1.69 and 1xbet have 1.73.
Fellow North London rivals Tottenham would be at home against their bottom placed side in the group Ludogorets. Tottenham have only lost a game in the UEL this season which sees them being level on points with two other sides in the group. This match would decide if they can also make it out of the group. It would be an easy game for Spurs so a sure win is up for them. Bet9ja have 1.07 odds, Betway have 1.08 and 1xbet have 1.10.
Ac Milan are the current League leaders in the Serie A but they are not as strong in the UEL. They face group leaders Lille in the 2nd leg away from home. Home advantage wouldn't matter as the Italians would want to seek revenge for the loss the last time out and also emulate their league form in this competition. We have tipped them for a win today, Bet9ja have 1.37 odds, Betway have 1.44 and 1xbet have 1.70.
Italians AS Roma have been really impressive this season in the Europa league competition. Their unbeaten streak has seen them top and the group and also allowed them be the favourites to move unto the next stage of the competition. Their recent league form would also bode well with their ambitions with their players up top in great from in recent weeks, 3rd place side CFR Cluj have been winless in their last two games and this will surely be a quick win for Roma. Bet9ja have 1.11 odds, Betway have 1.67 and 1xbet have 1.74.
German side Bayer Leverkusen are joint top of their group and they would be facing bottom side H. Beer-Sheva in their game today. This is the second time they would be playing, Beer- Sheva where thumped the last time out and today would more likely be the same outcome as Leverkusen seek to secure a spot in the next round of the competition. A win is our tip today and Bet9ja have 1.15 odds, Betway have 1.16 and 1xbet have 1.18.

Over 2.5
AS Roma has been fine goal-scoring form in recent weeks this season. They scored a total of five goals the last time they faced similar opponents and have had a total of 13 goals in their last four games. That is an average of 3.25 goals per game. If history is something, we can rely on then this game would have enough goals. Bet9ja have 1.68 odds, Betway have 1.72 and 1xbet have 1.81.
PSV Eindhoven take on Greek side PAOK on match-day four of the Europa League. The last meeting between the two saw a cracking five goal thriller and both teams would be looking for a win this match. Their goal-scoring record in their respective leagues speaks volumes. Which is why we tipped them to score a lot of goals Bet9ja have 1.64 odds, Betway have 1.70 and 1xbet have 1.81.
Spanish side Real Sociedad play AZ Alkmaar away from home in this round of UEL fixtures. The game ended with Real Sociedad narrowly taking the win with a 1 goal lead, the match wasn't cagy but there wasn't just enough luck in front of goal for either side but with a win needed by both sides there is sure to be plenty goals. Bet9ja have 1.72 odds, Betway have 1.74 and 1xbet have 1.80.
Coming off a 2-goal win against Manchester City in the weekend Tottenham go to face off Ludogorets in high spirits. Spurs would be looking to quickly kill off any competition and move on to the next stage with a few games in hand. Tottenham won the last match up between them emphatically and also scored 3 goals against them while conceding one. A repeat of the previous results is likely to happen which is why we tipped them to score a lot. Bet9ja have 1.27 odds, Betway have 1.30and 1xbet have 1.34.
Benfica would be playing against Gerrard's Rangers today. A 3-3 stalemate was what occurred the last time they met, as the two leaders of the group they each team would be looking for the win today to set them clear of the rest and qualify immediately. Rangers have been great goal-scoring form in all competitions putting more than enough goals against their various opponents. Benfica won't be backing down without a fight this would make the game a goal contested match. Bet9ja have 1.60 odds, Betway have 1.62 and 1xbet have 1.70.
Anytime Goal-scorer
Jamie Vardy
Jamie Vardy has the one goal this season in the competition this year. With his impressive goalscoring record in the English Premier League he looks poised to score a lot in the competition. Although, he hasn't found his goal scoring form in the competition this season due to the fact that he has been used less in the competition, starting today's game would mean his chances of scoring are high and him being the penalty taker is also added bonus. Bet9ja have 1.90 odds and Betway have 1.92 odds
Alexandre Lacazette
The Frenchman has only one appearance in the competition this season and no goals. He sat out the draw against Leeds United over the weekend which means he was rested for this Europa League game. He might not have a lot of goals this season but he is sure to score when given the opportunity and this is the right time for him to open his goal-scoring account and he won't let us down so we tipped him to score and Bet9ja have 2.35 odds while Betway have 2.20 odds
Henrikh Mkhitaryan
AS Roma forward Mkhitaryan has been impressive in his last 3 games scoring 5 goals in all those games. Roma have found their winning form and it's all thanks to the man Mkhitaryan up front he is both the scorer and provider of the goals and he doesn't seem like he would stop. we tipped him to score and Bet9ja have 3.00 odds while Betway have 2.80 odds
Lorenzo Insigne
Napoli take on bottom placed Rijeka in today's match, Rijeka haven't won any games in the competition and are looking to face a desperate Napoli side looking for a win after a bad loss during the weekend. Insigne hasn't scored in the competition but he is rightly poised to lead his side to a comfortable victory today. we tipped him to score and Bet9ja have 2.00 odds while Betway have 2.01 odds.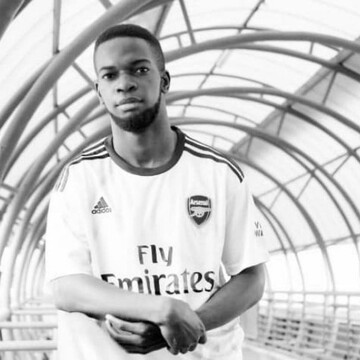 Football Lover. All-round junkie of the beautiful game. Could be found watching football most of the time. If not he's writing about them or making some punditry you don't agree with. A certain bias for Arsenal and Santos FC.