Games continue to come in thick and fast and there is a lot to look forward to. Yesterday gave us yet another thrill with some expected results and shocks as usual.
A lot of games and BIG ones are on the cards today and below we'll be giving you the best of the picks just as we always do.
Chelsea vs Man United Tips and Predictions
Straight Wins
Liverpool are currently faced with four straight league defeats and might be looking at a fifth if they fail to win against Sheffield today. They face Sheffield away from home which would be a good thing as their home form is at the worst in over 60 years. Liverpool might be wounded at the moment but we're backing them for a win against Sheffield regardless. Bet9ja has 1.45, Bet365 have 1.36 and 1xbet have 1.44 odds.
Lille crashed out of the Europa League this midweek after a woeful performance against Ajax. The French side still has a lot to play for today as they are top of the table by three points. They would be looking to put away the bad performance and win today against Strasbourg in a bid to claim the title for the first time in a decade. Their opponents Strasbourg are currently 15th in the league and have had an inconsistent run of form lately making this a good game for Lille to gather confidence back. Bet9ja has 1.82, Bet365 have 1.75 and 1xbet have 1.84 odds.
Another side who crashed out of the Europa League in midweek, Leverkusen have an important game today against Freiburg as they contest for European spots next season. They have had a bad run of form in the League with two straight draws which showed in the Europa League. This game against Freiburg would be very important as they look to put aside Last week's disappointment. We're backing Leverkusen for the win. Bet9ja has 1.86, Bet365 have 1.83 and 1xbet have 1.86 odds.
Inter play today's game as table toppers and look to extend that gap as they face Genoa is another important League clash. They face Genoa who has consecutive draws in the League. An impressive outing against closest chaser's AC Milan winning by 3 goals to nothing. This should bring confidence to the team before this match as they look to extend their lead at the top. Bet9ja has 1.19, Bet365 have 1.18 and 1xbet have 1.21 odds.
Monaco faces Brest in the League today as they in pole position for a spot in Europe for next season. They have had a good run recently with four wins and a draw from their last five games. Their opponents today Brest have a contrasting form with just the single win 5 game making this a fairly easy game for Monaco. They are on a good run of form and have a boost in confidence after a win against defending champions PSG. They look likely to take all three points today. Bet9ja have 1.46, Bet365 have 1.44 and 1xbet have 1.51 odds.
Over 2.5 Goals
Arsenal take on Leicester City today and we expect a very contrasting result to the one earlier in this season when both sides met. They had opposite results in this midweek's Europa League matches as Arsenal narrowly qualified and Leicester crashed out of the competition. This game would be tricky to call the winner but an impressive goal count is expected. Bet9ja has 1.96, Bet365 have 1.90 and 1xbet have 2.01 odds.
Roma and AC Milan return to league action against each other after a very impressive outing in the Europa League that saw them qualify for the next round of games. Their league form has suffered a little too as both of them failed to take three points from their respective matches. This clash would be very vital for the ambitions of both teams this season. Both sides have lots of attacking talent and it would be decided today to provide the winner. Bet9ja have 1.58, Bet365 have 1.56 and 1xbet have 1.69 odds.
Marseille and Lyon face off in The Choc des Olympiques (Clash of the Olympics) in this week's League match. Second, placed and seventh-placed play against each other in this local derby in which we are sure to see sparks flying. The first leg saw a one-all draw but this time out is going to be different with more than just pride at stake for both teams. Bet9ja has 1.64, Bet365 have 1.66 and 1xbet have 1.72 odds.
First takes on Second in the Eredivisie as Ajax faces PSV in their league clash today. The margin between them is fairly high at six points with Ajax sitting at the top of the table, while PSV might be second, they wouldn't back down soon. Both sides are the highest-scoring teams respectively with Ajax with the most goals this term. Both sides are sure to produce an outstanding match with goals to be pouring on both ends. Bet9ja have 1.48 Bet365 have 1.50 and 1xbet have 1.51 odds.
Anytime Goal-scorer
Lukaku
The goal-scorer and assist provider in their important win over AC Milan in the league last time out would be looking to emulate that form today once again. He has been leading the line this season with his important goals already that has seen them go to the top of the league. He would be eying the golden boot this season and he is sure to score against this Genoa side. Bet9ja have 1.75 odds while Bet365 have 1.50.
Suarez
The former Barcelona forward has proven he hasn't lost his edge this season by competing for the golden boot with former teammate Lionel Messi. He has been the go-to man for goals in this Atletico Madrid squad and he would be looking to lead them to a win after back-to-back losses in all competitions, they are currently top of the table and a win here today would help continue that. He has been inspirational in the League this season and he can repeat that today. Bet9ja have 2.40 odds while Bet365 have 2.37.
Salah
Salah has been the only bright spark in Liverpool's dip in form in recent weeks. Jurgen Klopp's men have faced a lot of defeats in recent weeks. Being the bright spark has led him to score goals in matches they have lost and somewhat of an inspiration for the team to look on to. He is the highest goal scorer in the league and he would want to take the prize yet again this season. Bet9ja have 1.75 odds while Bet365 have 1.57 odds.
Kane
The Englishman has been impressive in recent weeks after coming back from his injury. Although they lost their last league game to West Ham his outing in the league this season has been very impressive with 13 goals in this season's campaign. Bet9ja have 1.90 odds while Bet365 have 1.57.
Depay
He has the most goals for Lyon in the league currently and he has the second-most goals in the League also just 2 behind Mbappe. Lyon plays a derby against local rivals Marseille today in the league. This is a very important match for both clubs and also for Lyon as they seek consecutive wins that could take them top of the table. He is likely to score today and he would relish the spotlight as he leads the Lyon team. Bet9ja have 2.25 odds while Bet365 have 2.25.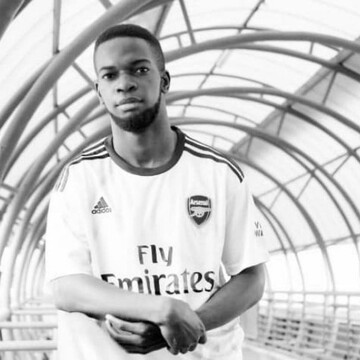 Football Lover. All-round junkie of the beautiful game. Could be found watching football most of the time. If not he's writing about them or making some punditry you don't agree with. A certain bias for Arsenal and Santos FC.