The football games all over Europe have come and gone, we definitely had our high points and low points. There lots of wins and some losses. While that is well past that we move into the weekend with a high expectation and a lot of games coming up.
This weekend won't fall short of the expectations as there are more than enough matches in the various leagues to select from. There some games played across the European leagues yesterday. We have great tips for you, as usual, today and they are sure to be the best tips around.
We move straight to the tips for today.
Straight Wins
The English Premier League would see first-placed Liverpool take on Brighton from the second half of the table today. Liverpool is coming from a disappointing loss in Europe which brought an end to the 100% record in the competition. Brighton having beaten an Aston Villa side who gave a shocking result by defeating Liverpool in recent weeks would fancy themselves for a win. Liverpool would be looking to continue top of the table by claiming this win. They are still tipped to take this tie home and win emphatically. Betway has 1.66 odds, Bet9ja have 1.64 and 1xbet have 1.66.
Moving on to the French League, PSG takes on mid-table side Bordeaux at home in Paris. They recently beat RB Leipzig narrowly to stake a claim to progress in their Champions League group. They would be in high spirits after that win and recent player additions coming back from injury would certainly see them stroll past this tie. Which is why we have tipped them to win Betway have 1.22 odds, Bet9ja have 1.19 and 1xbet have 1.21.
Dortmund returns to Germany with a comfortable win against their recent opponents in UCL. They would be looking to replicate this fine form in a bid to challenge for the title this season. They take on FC Koln who are languishing at the bottom of the table, this would be a run in the park for Haaland and his teammates and a win is what we expect. Betway has 1.31 odds, Bet9ja have 1.23 and 1xbet have 1.32.
Juventus return to the Serie A to face newly-promoted Benevento in the league clash. With just 3 wins under their belt, Juventus are sure to add more misery to them with their title charge becoming stronger. Juventus are unbeaten this season and this would really help their claim. We tipped them for a win. Betway has 1.46 odds, Bet9ja have 1.43 and 1xbet have 1.47.
Finally, in the segment, the Dutch league would see a matchup between Ajax and FC Emmen, with Ajax looking to continue in the top spot with their 2-point lead. Emmen are bottom in the league and a winless in the league in this season and they are not looking like who would get a win today. We have tipped Ajax for a win today. Betway has 1.32 odds, Bet9ja have 1.19 and 1xbet have 1.43.

Over 2.5
Spanish side Real Madrid takes on Alaves today in their LaLiga game. Real Madrid is winless in their last two outings in the league and this can spell doom for their title challenge this season. The win in the UCL against Inter Milan during the week would do the world of good for their players and also boost their confidence. They seem to have found their goalscoring form and won't be finding hard to score goals today. Betway has 1.57 odds, Bet9ja have 1.54 and 1xbet have 1.66.
Into the Serie A Juventus would be relishing the partnership upfront between Cristiano and Morata. Both are in fine goalscoring form in recent weeks and are sure to find the back of the net today. We have one of them tipped to below to score today again. Betway has 1.54 odds, Bet9ja have 1.50 and 1xbet have 1.57.
Still in the Serie A, Inter travels to a Sassuolo side who are second placed in the table. Both sides are unbeaten in their last 4 games and also three points apart, a win would see either get the second position in the League. They are both high scoring sides and they would surely not hold back in their bid to get the win. Betway has 1.46 odds, Bet9ja have 1.42 and 1xbet have 1.46.
Borussia Monchengladbach won their Champions league over the week emphatically scoring 4 past their opponents, the battle in the league won't be all that different. It is against a Schalke 04 side who are currently winless in the league this season. Coupled with a poor defensive record Monchengladbach will capitalize on this. Betway has 1.51 odds, Bet9ja have 1.48 and 1xbet have 1.56.
Ajax was tipped earlier to take the win from their opponents today above but the win would be short of goals. Ajax has already put 13 goals without any reply this season past opponents. Recent games have shown their premium goal-scoring ability and they don't look to stop there. Betway has 1.28 odds, Bet9ja have 1.24 and 1xbet have 1.28.
Anytime Goalscorer
Dominic Calvert Lewin
The Everton top scorer is leading the pack in the goal scoring charts in both his league and his team. Having a total of 10 goals this season is a sure boost for his confidence going against this Leeds who have defensive woes. The return of Richarlison and a fully fit James Rodriguez has helped him find his goal-scoring form. He will score today no doubt. Betway has 2.08 odds and Bet9ja have 2.10.
Mohamed Salah
The Egyptian is back after missing out the game last week due to contracting COVID-19. He had a few minutes under his belt in their disappointing loss against Atlanta during the week. He won't take time to find his goal scoring form and he sure to do that against this Brighton side he loves scoring against so much, which is why we tipped him to score today. Betway has 2.06 odds and Bet9ja have 2.00.
Kylian Mbappe
Mbappe had a fine performance over the week in the UCL but couldn't mark his fine display with a goal. He scored the 2 goals in their loss against Monaco the last time out in the league; he would surely continue this goal scoring form with his partner Neymar back from injury to help bolster the squad. We have tipped him to score today, Betway have 1.59 odds and Bet9ja have 1.75.
Erling Haaland
When it comes to goal scoring this Austrian doesn't seem to disappoint. He is on a 4 game goal-scoring streak in all competitions; he is looking to add to his tally in this week's games. Playing against bottom-placed side FC Koln would likely see him score against a really poor defence. We have tipped him to score in today's game, Betway have 1.39 odds and Bet9ja have 1.45.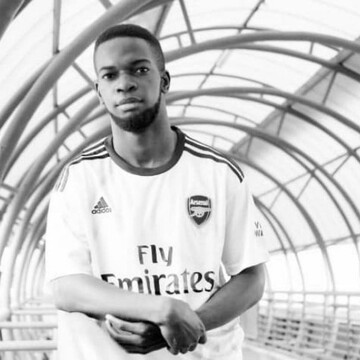 Football Lover. All-round junkie of the beautiful game. Could be found watching football most of the time. If not he's writing about them or making some punditry you don't agree with. A certain bias for Arsenal and Santos FC.