Brazil face Argentina in the Copa America final at the Maracanã Stadium in Rio de Janeiro on Saturday (1am Sunday, BST) and the host nation will be looking to win the trophy for the 10th time.
After scoring 10 times in their four group matches, Brazil have won both knockout ties against Chile and Peru by the only goal of the game.
Argentina head into the match on the back of a penalty shoot-out victory in their semi-final, in which Aston Villa goalkeeper Emiliano Martinez saved three of Colombia's spot-kicks after a 1-1 draw.
Brazil are the bookies favorite to win this one but don't write off an Argentina side with a hungry and in-form Lionel Messi in search of national glory.
Preview
Form Guide: Argentina
Before the beginning of Copa America, Argentina seemed to have been struggling with their World cup qualifier campaign as they were held to lots of stalemates. In their opening match of this Copa America championship, they suffered another draw against old-time rivals Chile but ever since then, they seemed to have found their footing. Winning the next 4 matches in full time while their last win was decided by penalties after they were held down to another draw by Colombia. It's not far-fetched to say that Argentina are on a run of fine form and is looking sharp enough to go into this final with aspirations of winning it.
Form Guide: Brazil
Brazil's form in recent times has been nothing short of excellence. Their winning streak was only just stopped by Ecuador as they fought back and held them to a 1-1 draw. Before and after that, Brazil has been cruising on a long streak of straight wins in these over 10 matches. Their impeccable record can be noticed as they have only conceded goals in just 3 matches out of 14. Their pattern of play has also been so beautiful, so much it reminds us of the old Samba boys. Brazil has everything required of them to savor a victory from this coming fixture.
How the match could go
Going by the books and how excellent their current form is, Brazil has a little edge over Argentina. However, winning Copa America has been a lifelong dream for Messi and the current Argentine squad. We don't expect them to go down without putting up a fight. We expect them to put up a fight strong enough to sway them towards victory. The outcome of this match will be solely determined by who wants it more on that pitch.
Betting Tips and Predictions
Double Chance
As stated above, this match could go anybody's way but if there's anything certain, it is that this match will be exquisitely entertaining from start to finish. The favorites are Brazil and based on their quality of players and current form, if they grab the victory, it won't be a surprise at all. Argentina despite being the underdog here, if they also strive to win the match eventually, it will also not come as a surprise to most because with the current form of Lionel Messi and their savior in the last match, Emi Martinez, Argentina has what it requires to attain victory in this Copa America's final match. We reckon victory can swing both ways. Bet9ja has 1.31 and Bet365 has 1.25.
Over 2.5 Goals
Like we asserted earlier, this match promises to be an entertaining one and as such, there are bounds to be lots of goals expected in it. In their last 15 matches, Argentina has managed to score at least a goal in each of those matches. Similarly, Brazil has scored in 14 out of their last 15 matches also. This has established the fact that both teams are scoring sides with highly clinical players who are ever ready to score goals. This fixture doesn't look to be any different in terms of goal scoring and we expect it to be a festival of goals. Bet9ja and Bet365 both have 2.50.
Both teams to score – Yes
Having established the fact that both teams are high-scoring sides, it's only logical to expect both teams to at least score 1 goal apiece in this final. Also consider that Messi and Neymar are on a run of fine form so far in this competition and both players will be out to deliver their best. We expect this run of fine form to continue as they will be facing off with their friendly rivalry in a bid to pivot their teams to a victorious campaign. Bet9ja has 2.13 and Bet365 has 2.10.
Anytime Goal-scorer (Argentina)
Lionel Messi
Lionel Messi has lived up to his expectations of him so far in this competition. Having scored 4 goals to drag his team to the final of the competition, he will be looking to get the most important of all which will be the goal that will lead him to his first successful international campaign at senior levels. For so long, Messi has been criticized for not being able to attain success with his Country but this match presents the perfect opportunity for him to clear everyone's doubt. Bet9ja has 3.35 and Bet365 has 2.40.
Lautaro Martinez
Here is another player who has been having a wonderful time at Copa America so far. With his 3 goals, he has been able to pull through for his team at vital moments and he still has more to offer. We expect him to continue with his A-game in this final match and grab at the very least, 1 goal. Bet9ja 4.10 has and Bet365 has 4.00
Anytime Goal-scorer (Brazil)
Neymar
Neymar has been instrumental so far for Brazil in this competition. He has proven to be indeed one of the powerhouses in the team and with his contribution. They have found their way to the final of the competition. All they need to do right now is put up one last excellent fight to secure the cup. To do this, Neymar knows he has a lot of impacts to make and one of these includes scoring the goal that will catapult them to victory. Bet9ja has 2.75 and Bet365 has 2.10.
Lucas Paqueta
So far, Lucas Paqueta has been able to help Brazil secure qualification twice with his winning goals coming in the quarterfinals and semi-finals. The responsibility of presenting the team with victory now lies on him amongst others. Lucas Paqueta will look to grab one more important goal, which could likely be one of the most important goals of his international career. Bet9ja has 5.25 and Bet365 has 5.50.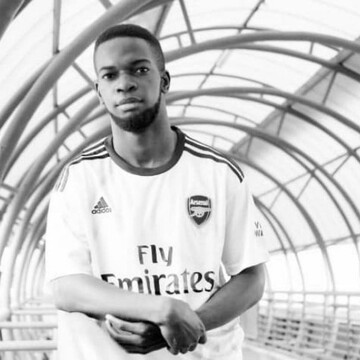 Football Lover. All-round junkie of the beautiful game. Could be found watching football most of the time. If not he's writing about them or making some punditry you don't agree with. A certain bias for Arsenal and Santos FC.