In the second round of the UEFA Champions League, Bayern Munich and Barcelona square off in the great European rivalry. At the Allianz Arena in Munich, the Bundesliga champions play in this game. Together, these two teams have won 11 European championships, and they have a fascinating history. We are eagerly anticipating the game because of the huge spectacle that the names on both teams guarantee. They shared a group in the last round, and football fate decided to bring them together once more.
More than any other club, Barcelona's adversary Bayern Munich has served as an example of the club's recent collapse, and the two teams will clash once more on Tuesday in Germany. This time around, however, there is a genuine sense that this Barcelona team is well on their way to reclaiming their former glory.
After Robert Lewandowski's contentious and drawn-out move from Bavaria to Catalonia in the summer, it was probably written in the stars that the two clubs would cross paths again. After all, he assisted in the demolition of his current team in a stunning 8-2 thrashing in neutral Lisbon two years ago, as well as in a pair of 3-0 victories at home and away last season.
Form Guide: Barcelona
Barcelona on the other hand have been cruising this season in both the Champions League as well as La Liga. They sit at the top of the table after 5 games out of which they have won five and drawn one and scored 15 goals along the way. New signing Jules Kounde has already made his mark at the Camp Nou and that shows with Barcelona conceding only one goal so far in the league. Barcelona have been considerably strengthened. And boss Xavi is in the process of assembling an exciting side again.
They have won every game so far this season apart from an opening day draw against Rayo Vallecano and romped to a 5-1 win last week against group whipping boys Viktoria Plzen. Only the game against Rayo, 0-0 was with fewer than three goals, and that was one of five clean sheets Blaugrana recorded. We didn't count in a 3-3 draw against Man City, which was in a friendly international.
Form Guide: Bayern Munich
Bayern Munich again failed to win in the Bundesliga, playing 2-2 with Stuttgart on Saturday, allowing a goal in the stoppage time. The guests leveled the score from the penalty, but to be honest, they deserved to stay unbeaten in Munich, despite what anyone thinks.
Following a 0-2 win in Milan over Inter, this was a morale-killer, but the Bavarians have no choice but to keep going. In nine competitive games this year, Bayern posted six wins and three draws, however, being much better on the road than at home.
Bayern eased to an impressive 2-0 win at Inter Milan last week, but they have stumbled surprisingly in the Bundesliga dropping points to Borussia Monchengladbach, Union Berlin and Stuttgart already.
How the game could go
This Match is expected to be a thriller When two European giants will Collide at Allianz Arena. Bayern has looked ominous in Bundesliga and on Matchday 1 and the German Champions are yet to lose a match this season.
Conversely, Barcelona has looked dangerous after a major overhaul this year by Xavi. likes of Lewandowski, Raphinha, and Jules Kounde have made Barcelona a different side; and are Potential contenders for the Champions League this season. This match can go either way with the number of Superstars on both sides. Bayern Munich has had a wood over Barcelona in the Champions League. but the Quality of reinforcements in Barcelona makes things even stevens.
Betting Predictions
Draw
Barcelona will travel to the Allianz Arena to meet with Bayern Munch, Barca is looking great, but we won't be keen on betting against Bayern even though the Germans struggle at home lately.  It's always hard to predict a duel between two giants of European football and that's the same now. Both teams are doing well in their respective leagues, with Barcelona now.in a bit better form kept in Bet9ja have 4.40, 1xbet have 4.58 and Paripesa have 4.58 odds.
Over 2.5 Goals
The last two duels between Bayern and Barcelona both ended with three goals, but if we take a look at the last five h2h matches, all five of them have gone over 2.5 goals and the two teams averaged a whopping 6.2 goals per game in those five games. On top of that, Bayern Munich averaged 4.00 goals per game in Bundesliga so far, while Barcelona averaged 3.20 goals per game in La Liga this season. So, this game ends with four or more goals being scored. Bet9ja have 1.36 odds, Paripesa have 1.38 and 1xbet have 1.38 odds.
Anytime Goalscorer (Barcelona)
Lewandoski
All eyes will be on the return to the Allianz Arena for Robert Lewandowski. His numbers for Bayern were astonishing – a barely believable 238 goals in 238 league starts. Today all eyes would be on the Polish forward as he would be making a return to the Allianz Arena where he has a good record of scoring goals. Xavi and the Barcelona fans would be happy to have such a goal threat on their side today. Bet9ja have 2.40 odds for him to score, while Paripesa have 2.37.
Dembele
The French forward has seen an upturn in form since his contract extension at the Blaugrana and we expect him to find the back of the net here today. He has scored two goals this season and assisted twice in the La Liga, scoring his second goal off the bench last time out. He would be full of confidence going into this game and he looks likely to score. Bet9ja have 4.85 odds for him to score while Paripesa have 4.50.
Anytime Goalscorer (Bayern Munich)
Thomas Muller
Bayern Munich will heavily rely on their old yet still effective talisman Thomas Muller. The former German World Cup winner has made the Raumdeuter position his own in the last decade or so, confusing defenders with his excellent tactical knowledge on the field and dummy runs. He will be looking to wreak havoc in Xavi's defense just like on the previous three occasions they have met on. Bet9ja have 3.00 odds for him to score while Paripesa have 2.50.
Jamal Musiala
Jamal Musiala is only 19 but has already scored six goals in just eight appearances for Bayern this season, including in the weekend draw with Stuttgart. He would be considered for a start after that impressive performance at the weekend, and now we can see him getting a goal for the faith kept in him. Bet9ja have 4.50 odds for him to score while Paripesa have 4.32.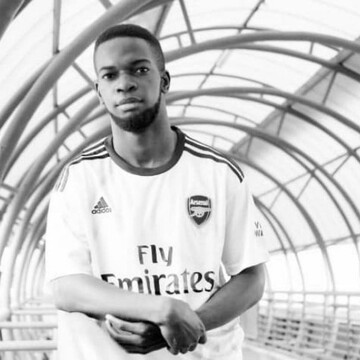 Football Lover. All-round junkie of the beautiful game. Could be found watching football most of the time. If not he's writing about them or making some punditry you don't agree with. A certain bias for Arsenal and Santos FC.