The Champions League is shaping up. Today, we will see two sides book their spots in the semi-finals of the competition. After an entertaining set of fixtures last week, there is more in stock for us once again.
With a lot still to play for, we take a look at today's fixtures as well as the betting tips to go with for those games.
PSG vs Bayern Munich Betting Tips and Prediction
Preview
PSG go into the game with an advantage of a 3-2 win in the first leg. Goals from Kylian Mbappe and a Neymar master-class saw the Parisians defeat their German outfits on home soil. Bayern dominated most of the game and had most chances the whole game but were not clinical enough in front of goal. This further buttresses how badly they missed their talisman and main striker Robert Lewandowski. They were also with not fully fit Alphonso Davies and Jerome Boateng who both featured in the latter stages of the game but were still unable to avoid defeat.
Form Guide: PSG
Coming from a 4-1 win against Strasbourg in the weekend gives the right mentality and momentum going into this tie. PSG have won four of their last five games in all competition, conceding six goals in the process.
The return of Marco Verratti and Allesandro Florenzi further boosts their morale going into this tie. As much as they fancy their chances in qualifying for the next stages, they still need their best players in the squad. Neymar got a rest and Keylor Navas was substituted at the beginning of their second half game over the weekend as precaution in order for him not to miss the return leg.
Les Parisians are favourites going into this tie because of their away-goal advantage in Munich. They are also going into the tie knowing fully well that this is their chance in beating a Bayern side without Robert Lewandowski. The return of star midfielder and the experience of Allesandro Florenzi at right back is also of an advantage to the Parisians. In order to finish off what they have started, they need all of their best players available for this tie. It's going to be a match with a lot of goals in it but PSG has got what it takes to win the game and go through to the next rounds.
Form Guide: Bayern Munich
With a draw over the weekend against a weak Union Berlin side in Munich and a 2-3 first-leg defeat at home in the champions league quarter-finals to PSG, Bayern Munich sure know they have to be in the best of their game both in attack and defense.
The Bundesliga giants were left to ponder on what could have been by a counter-attacking PSG side. The Bavarians dominated the whole part of the game and created the most chances but didn't utilize most of them.
The injury of Lewandowski has also played a huge factor and he will be greatly missed but Bayern has still got what it takes to turn things around in Paris come this Tuesday. The return of a fully fit Alphonso Davies and Jerome Boateng will also be a big boost to the squad. In order to stand a chance on Tuesday night, they need their best defenders to stop a free flowing PSG attacking team that consists of the likes of Neymar and Mbappe. If there is a team who can turn its luck around, Bayern has got what it takes to do so.
How the match could go
Similar to the first leg, this fixture is going to be filled with lots of goals. We might just happen to witness the best of attacking football in the Champions League this season because Bayern Munich will go all out to get their pound of flesh while PSG will stop at nothing to hit Bayern with even more goals.
Betting Tip: Over 2.5 Goals
La Parisians have managed to score at least three goals in four of their last five games in all competitions and they have also managed to score 14goals altogether in those five games.
Bayern Munich have also scored 10 goals in five outings in all competitions and of course those goals could have been more if Lewandowski was around. Bayern need goals and won't be overly bothered with defence. At least three goals from both teams combined should come through. Bet9ja has 1.34, 1xbet, and Bet365 have 1.36
Goals in both halves
PSG have scored at least a goal in both halves of a game in their last five matches in all competitions and with Bayern being a scoring side themselves, the chances of having goals in both halves are on a high.
Both teams to score: YES
With PSG's scoring abilities, it shows they also concede in as much as they score. They have conceded six goals in their last five games in all competitions. This doesn't take anything away from their goal-scoring prowess by the way. They are known for scoring as many goals as they have the opportunity of scoring in a match. PSG on the other hand have players that are clinical in front of goal. Expect goals from both ends. Bet9ja has 1.32, Bet365 has 1.36, and 1xbet has 1.40.
Anytime goal-scorer (PSG)
Kylian Mbappe
As expected, Mbappe delivered a wonderful performance against Bayern Munich in the first leg of their Champions League fixture by scoring two goals. Over the weekend, he found himself on the scoresheet again in their league fixture against Strasbourg. It took his goal tally this season to 33 goals for PSG. He is not done scoring and we might see him do so against Bayern Munich. Bet9ja has 2.00, Bet365 has 1.83 while 1xbet has 1.95.
Neymar
Although he didn't get on the scoresheet in the reverse fixture that was played last week, he still dropped an outstanding performance and ended up assisting Mbappe and Marquinhos for the first and second goals respectively. This game can see Neymar banging the end of the net himself this time around. Bet9ja has 2.30, Bet365 has 2.10, and 1xbet 2.35.
Anytime goal-scorer (Bayern Munich)
Thomas Muller
Robert Lewandowski's absence in the first leg put all the goal-scoring pressure on Thomas Muller and he did his bit by scoring Bayern Munich's equalizer in the 60th minute of the match before Mbappe scored another goal to put PSG ahead again. This time around, there's even more pressure on Thomas Muller to score as Bayern Munich will need all the goals they can get. Bet9ja has 2.55, Bet365 has 2.25and 1xbet has 2.70.
Eric Maxim Choupo-Moting
Choupo-Moting might not be on top of people's list of anytime goal scorer in this fixture but we can all agree that he put up an excellent performance in the previous leg and even capped it with a goal that almost built up to Bayern Munich's remontada. This puts him up as favorites to score in the return leg. Bet9ja has 2.60, Bet365 has 2.37 and 1xbet has 2.60.
Chelsea vs Fc Porto Betting Tips and Prediction
Preview
The first leg of this quarter final ended 2-0 in favour of the London outfits, who defeated their Portuguese counterparts in Portugal. Chelsea will be going into this tie knowing fully well that the tie was fully over from the first leg. Porto will need a miracle if they are to turn things around in Stamford Bridge. Both clubs comfortably won their league matches in the weekend coming into this game.
Form Guide: Chelsea
With a 4-1 win over Crystal Palace during the past weekend and also keeping their top-four hopes alive, Chelsea will be coming into this game knowing full well that the tie well in their control but there is still a job to finish off what they have started. The London side boast a two-goal advantage away from home in their first leg visit to Porto, they fancy their chances in qualifying at home on Tuesday night.
Form Guide: Porto
With a comfortable weekend win over Tondela, Porto continue in their title chase by closing the gap to six points to the log leaders. They lost the first leg of this tie 2-0 at home and they need a three-goal advantage if they are to dream of qualifying to the next round.
How the match could go
With Chelsea's tactical play and composure in the Champions League ever since Thomas Tuchel took over from Frank Lampard, the Blues have been more disciplined defensively. This makes Porto's chances of turning things around in London very slim, Chelsea are strong favorites to win this one and qualify to the next stage. It feels the tie has been decided from the first leg. However, we should not completely write off a comeback as football can be unpredictable sometimes.
Tip: Chelsea win
With the first leg tie in Portugal ending 2-0 in favor of Chelsea, Porto will want to cause a problem here for Chelsea but they don't have what it takes to win the game. They simply don't create enough chances. Bet9ja and Bet365 have 1.80 and 1xbet has 1.85.
Over 1.5 Goals
Chelsea and Porto have recorded at least more than one goal in their last five matches in all competitions. There could be possibilities of more than two goals but we should put into consideration that Chelsea might just sit back for the whole 90 minutes as they already have one leg into qualification. All they have to do is absorb pressure, contain Porto, and hit them on the counter. We might see two goals or more produced through this tactics so this should be a safe tip. Bet9ja has 1.31. Bet365 and 1xbet have 1.30.
Anytime goal-scorer: Chelsea
Mason Mount
Time and time again, Mason Mount has proven why he was favored by former Chelsea boss in Frank Lampard. He has been consistently dropping great performances in every match. In the first leg of this fixture, he scored the opening goal. He didn't get on the scoresheet over the weekend but he helped assist Kurt Zouma's goal against Crystal Palace. He remains a top candidate to score once again. Bet9ja and 1xbet both have 4.00. Bet365 has 3.40.
Olivier Giroud
Giroud's run of fine form in the Champions League is expected to continue. Although, he didn't score in the previous leg as he was only fielded in the 65th minute as a substitute for Kai Havertz. He might get his chance to start in this second leg and if he starts, he might find the net for Chelsea. Bet9ja has 2.50, Bet365 has 2.10, and 1xbet has 2.35.
Anytime goal-scorer: Porto
Sergio Oliveira
Missing out on the actions of the first leg last week as a result of a suspension, Porto's talisman, Sergio Oliveira, was greatly missed. He has a total of five goals in seven Champions League appearances. His return will serve as a boost to the squad and he will be looking to get himself on the scoresheet. And perhaps spearhead a miraculous comeback. Bet9ja has 4.50, Bet365 and 1xbet both have 4.0.
Mehdi Taremi
Just like Sergio Oliveira, he also missed out on the first leg due to suspension. He is their second top scorer and he will also try to make up for missing out on the actions of the first leg by trying to fire Porto into qualification. Bet9ja has 3.80, Bet365 has 3.75, and 1xbet has 3.2.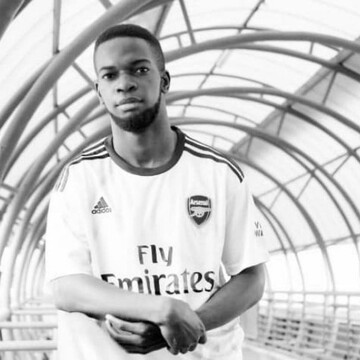 Football Lover. All-round junkie of the beautiful game. Could be found watching football most of the time. If not he's writing about them or making some punditry you don't agree with. A certain bias for Arsenal and Santos FC.