It wasn't long ago that Chelsea defeated Manchester City to lift their second Champions League trophy back in May. It's a new season now and there is renewed hope for all clubs participating once again. Departures have been made, incomings have arrived, things have changed at many clubs and there's a sense of an interesting battle this time for Europe's top club competition.
There might be some favorites already but it's too early to say who could end up winning the competition.
However, we will guide you through the Champions League journey for the best betting tips and predictions to go with from the group stage up until the finals. Let's go straight to business for the opening round of action.
Straight wins
Manchester United to beat Young Boys
Manchester United are in the form of their life right now and it's pretty glaring to see for everyone. All the players are giving their best to retain their spots in the starting lineup and we are guessing some players will be given the opportunity to prove their abilities in this coming UEFA Champions League fixture. Our guess is that these players will seize this opportunity and prove to the coach that they are worthy of the first-team appearance by destroying the Young Boys. Bet9ja has 1.44, 1xBet has 1.47, and Paripesa has 1.47.
Juventus to beat Malmo
Even after the departure of Cristiano Ronaldo, who was accused of causing unbalance in the team, Juventus continues to suffer as they lost another game last weekend to Napoli. That match made it three games without victory for Juventus in Serie A but we are positive they will be looking to find their best form starting with their opening Champions League fixture against Malmo FF who are similarly out of form, having lost two out of their last three matches, with the last one ending in a draw. Bet9ja has 1.47, 1xBet has 1.53, and Paripesa has 1.52.

Chelsea to beat Zenit
Chelsea has been on an excellent run of fine form since the end of last season and that form helped them become winners of last season's Champions League as well as the European super cup. As the title holders, they will be looking forward to starting their campaign with an outstanding victory. Although their opponents in Zenit have also been on a run of fine form. They have not lost a game of football in their last 17 matches and as much as they will be looking to extend this streak, we reckon that Chelsea has the right amount of force to bring down their walls and end their run. Bet9ja has 1.19, 1xBet has 1.20, and Paripesa has 1.19.
Sevilla to beat Salzburg
Both teams can boast of a running fine form as Sevilla is on a streak of games without defeat whole Salzburg's last defeat in a competitive match can be traced back to April of this year. They have been on a winning streak for 12 matches, competitive and friendly matches included. However, we believe that Sevilla has the experience and players required to put a dent in their streak and running away with all 3 points. Bet9ja has 1.67, 1xBet has 1.74, and Paripesa has 1.74.
Over 2.5 Goals
Barcelona vs Bayern
This match has been the talk of the town for days now and it will be the highlight of the day. Over the years, we have seen how this fixture goes and it's always entertaining and pleasing to all football fans, except Barcelona fans. In their recent encounters, this fixture has always had an overdose of goals. In their last three encounters, there have been 18 goals scored between both teams, with most of the goals coming from Bayern Munich, especially their last match that ended 8-2 in favour of Bayern. We expect an abundance of goals in this next fixture also. Bet9ja has 1.43, 1xBet has 1.46, and Paripesa has 1.46.
Atalanta vs Villarreal
Both teams are known to be high scoring sides and they both have sharp attackers who are always willing to score goals at every opportunity they are presented with. We envisage a match filled with entertainment and lots of goals from this fixture. Bet9ja has 1.57, 1xBet has 1.67, and Paripesa has 1.67
Manchester United vs Young Boys
Manchester United have been on a scoring spree in most of their last matches. Young boys, similarly have been scoring lots of goals recently. In their last six matches in all competitions, they have registered at least one goal in every match. If they can get one goal against Manchester United, we are certain that Manchester United will pump in the remaining two or more goals. Bet9ja has 1.55, 1xBet has 1.65, and Paripesa has 1.64
Juventus vs Malmo
Knowing that Juventus are on a poor run of form, Malmo will look to capitalize on this and attempt to snatch victory away from them, this will likely expose them to getting outwitted by Juventus who will be going into this game with the opportunity of turning around their shaky start to their season. We believe all of these and more are the reasons why there will be lots of goals in this game. Bet9ja has 1.62, 1xBet has 1.72, and Paripesa has 1.72.
Anytime Goalscorer
Lewandowski
Lewandowski as we all know does NOT know how NOT to score. He can't just stop scoring goals and that's what we all love about him. He has scored at least a goal in every match he has played this season and we don't expect him to stop doing that just yet. As long as he plays, scoring a goal is almost a certainty. Bet9ja has 1.78, 1xBet has 1.57, and Paripesa has 1.57.
Ronaldo
Upon returning to his boyhood club; Manchester, Cristiano Ronaldo has already found himself scoring goals again for the Red Devils. We also know that the Champions League is Ronaldo's favourite competition to score goals. We certainly hope this hasn't changed and as such, we expect to see him on the score sheet again in this game against Young Boys. Bet9ja has 1.75, 1xBet has 1.57, and Paripesa has 1.57

Dybala
In the absence of Cristiano Ronaldo from their team, goal-scoring responsibility has partially fallen on Dybala and we hope he will be able to carry that responsibility, starting from this next fixture against Malmo. So far, he has scored one goal this season and considering that their form has been poor, we hope his goal-scoring prowess gets better as their form picks up. Bet9ja has 2.00, 1xBet has 1.95, and Paripesa has 1.95.
Depay
With Messi and Griezmann's departure from the team, fans will look forward to their favourite new signing; Depay to help put them on the score sheet and so far, he has been doing well. He has scored consecutively in their last two games. It's only logical to expect more goals from him this season and more importantly, in their opening Champions League fixture against the dreaded Bayern Munich team. Bet9ja has 2.50, 1xBet has 2.37, and Paripesa has 2.37.
Werner
With the arrival of Romelu Lukaku, Werner has found himself to be out of first-team favour. We believe he will be hoping to turn things around for himself by competing for the first team jersey with Lukaku. To do this, he will need to prove himself in competitions such as the group stage of the UEFA Champions League. We hope Thomas Tuchel will give him the nod in their opening game and we hope again that Werner will rise to the challenge by scoring as many goals as possible. Bet9ja has 2.20, 1xBet has 2.25, and Paripesa has 2.25.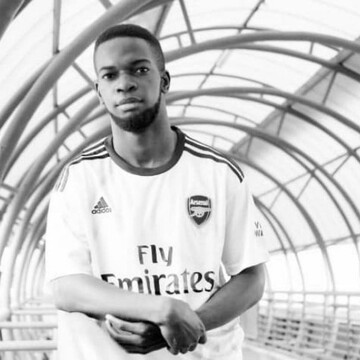 Football Lover. All-round junkie of the beautiful game. Could be found watching football most of the time. If not he's writing about them or making some punditry you don't agree with. A certain bias for Arsenal and Santos FC.