After another decent run last time out, this season's Champions League is proving to be quite the competition, with shock results to go with. Predictions at the early stages might be a bit difficult due to inconsistency but we do all the hardwork and research to account for that.
As always, we'll be taking all of the relevant factors into account as we bring you the most likely betting tips and predictions to come through from today's Champions League action.
Straight Wins
Bayern Munich saw off Barcelona at Nou Camp in style to further cement their place as favorites to finish top of their group. They are a very strong side at their home turf and this is surely going to be a difficult one to get any points away from them. Dynamo Kyiv would stand no chance against a fully stacked Bayern Munich squad. Kyiv could only get a draw last game week against Benfica. Robert Lewandowski is playing well, and all signs point to Bayern walking away from this game with all three points firmly in hand. Bet9ja has 1.08 odds, Paripesa has 1.11 odds and 1xBet has 1.11 odds.
Reigning French champions Lille would want to look past a string of disappointing results in the past week when they take on Salzburg. They recorded a draw in their opening fixture in Group G which isn't what they expected. They would feel robbed as their opponents were awarded a red card and that should have been enough reason to take home the three points. Seeing that the other games ended in a draw, they would feel a chance is here to take the opportunity and push for the win. Bet9ja has 3.80 odds, Paripesa has 3.94 odds and 1xBet has 3.94 odds.
Sevilla is another side in this group G who failed to record a win in their first game but have been impressive in the La Liga since then, having recorded consecutive wins with just a goal conceded and five goals scored in those fixtures. Wolfsburg has somewhat struggled this season with fewer wins than expected from a side that was strong last term. The German side has had a string of bad results and they don't look the side to stop this resilient Sevilla team. Bet9ja has 2.60 odds, Paripesa has 2.71 odds and 1xBet has 2.71 odds.
Over 2.5 Goals
The last three fixtures for United have ended in bad results with losses in three different competitions. United have had a hard time stringing wins and it looks like the defense isn't helping either. They would put up a fight today and try to score as much as possible. Villareal on the other hand have played and defeated United in recent time (Europa League final) and they would surely put up a fight to see who goes through. A tough encounter is expected and that should result to goals here. Bet9ja has 1.60 odds, Paripesa has 1.71 odds and 1xBet has 1.71 odds.
Atalanta looks to have returned to their goal-scoring ways after holding Serie A champions Inter to a 2-2 draw last weekend. Young Boys got an unlikely victory as it seems they would not go down without a fight as they saw off United in stunning fashion. Atalanta drew their first game and would need a win here today if they would want to make qualification to the next round. Young Boys would take their chances and try to go for the win which would result in a very open game. Bet9ja has 1.50 odds, Paripesa has 1.51 odds and 1xBet has 1.51 odds.
Bayern Munich are back here on the grounds of their goal-scoring exploits this season. They have always delivered on selections here and today would seem to be no bother as they will not face a tough opponent. Kyiv would be traveling to the Allianz and this would be a bad sight for anyone as the Germans have a great goal-scoring record there. They have recorded 15 goals at home this season in five games. It is a very ruthless statistic to go by and this is why we have selected them here today. Bet9ja has 1.19 odds, Peripesa has 1.26 odds and 1xBet has 1.26 odds.
Barcelona would be looking to go past their humiliating defeat to Bayern in the UCL as they conceded three goals in that game. Tough words were spoken and the team has moved on with impressive performances after that. Their defense is still a bit shaky as they are yet to find the right rhythm to this side. Benfica on the other hand would see this as an opportunity to cause an upset. They have just a single point and they can still give this Barcelona side a proper scare. Bet9ja has 1.73 odds, Paripesa has 1.86 odds and 1xBet has 1.86 odds.
Anytime Goalscorers
Lukaku
Lukaku seems to be the missing puzzle for this Chelsea side as he has proven to be decisive for this team since he came. Lukaku scored in Chelsea's one-nil win over Zenit in the first fixture and he has scored five goals already this season in eight games for the club. Today, he travels back to Italy where he discovered his form. He faces Juventus and he has a great record of scoring against them. Today, he is sure to reignite his form and return his team to winning ways. Bet9ja has 2.30 odds while Paripesa has 2.10 odds.
Ronaldo
His opening goal for the Reds wasn't enough last time out to help United with the win over Young Boys. Today, familiar faces Villareal would not want to face this goal machine as he has dealt with them in the past. A string of three losses would certainly weigh over his shoulder but he is capable enough to take responsibility and lead his team to victory. Bet9ja has 1.80 odds while Paripesa has 1.61 odds.
Lewandoski
Lewandoski has proven he can't just stop scoring no matter the competition. The Polish striker has 11 goals already this campaign and he was amongst the goal scorers at the match at the Nou Camp with two goals to his name. He currently has the home advantage today and has scored five goals in three home matches averaging more than a goal per game when playing at home. He is sure to find the back of the net as no one can stop him. Bet9ja has 1.33 odds while Paripesa has 1.28 odds.
Depay
Depay was outshone in his first CL game for the Catalan giants but he seems to be finding his stride for Barcelona. He found the back of the net at their weekend clash through a penalty and this would help his confidence. He is their most proficient player in front of goal here today and he will prove that as Barcelona seek their first win this campaign. Bet9ja has 2.85 odds while Paripesa has 2.30 odds.
Alcacer
No goals yet for the Spaniard but he would surely want to change that as this would be his fourth appearance for the club in all competitions, if given a chance to start today. He was impressive for the club last season leading Villareal to a cup title and would be looking to emulate that as he would be handed his first start of the season. He will be eager to exploit the shaky United defense and provide his team with goals. Bet9ja has 4.00 odds while Paripesa has 3.74.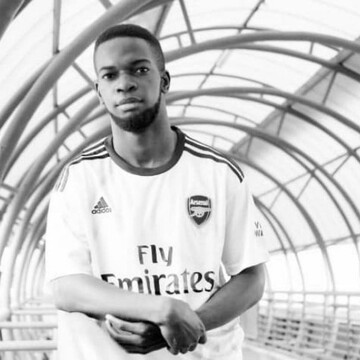 Football Lover. All-round junkie of the beautiful game. Could be found watching football most of the time. If not he's writing about them or making some punditry you don't agree with. A certain bias for Arsenal and Santos FC.