The weekend games return today with the end of the international break. Club football returns with the thrills and we are here for it. The clubs would see a lot of players gaining new form for the team and it could be benefitial
We have carefully curated the best options from the fixtures this week and we are certain of a near hit after today's predictions
Straight Wins
On Saturday, an Italian Serie A match between Juventus and Verona will take place at the Allianz Stadium. If Juventus defeats Verona in Turin, it will move one spot closer to the top six. If Juventus defeats Verona in Turin, it will move one spot closer to the top six. Before the international break, Juventus defeated Inter Milan 1-0, and Saturday at home against Verona, the Turin giants might record another shutout. The visitors have the worst away record in the division and have only scored seven goals in 13 games since August. Juventus has already defeated Verona this season, and our prediction supports the Old Lady to do so again. Bet9ja have 1.42 odds, Paripesa have 1.48 odds and 1xBet have 1.48 odds.
Before their matchup with Atalanta on Saturday, Cremonese had only won one of their 13 home Serie A games this season. For the bulk of the season, Cremonese has been playing like relegation candidates, and the bottom-placed team in the league has dropped nine of its last 13 Serie A home games, winning just once at the Stadio Giovanni Zini since August. Although Atalanta's performance in the weeks leading up to the break was shaky, La Dea has the third-best away record in the league this year, and they can utilize that record to their advantage once more. Bet9ja have 1.67 odds, Paripesa have 1.72 odds and 1xBet have 1.72 odds.
On Saturday, Thomas Tuchel will take control of Bayern Munich for the first time against his former team, Borussia Dortmund, in what should be an exciting title match. On Saturday, newly hired Bayern Munich manager Thomas Tuchel will lead the team for the first time against his former club, Borussia Dortmund, in a Der Klassiker matchup that feels like a pivotal moment in this season's Bundesliga title battle. Although Dortmund is currently leading the league, they have lost eight of their past nine games to Bayern, and with the rumored new boss bounce in full swing, more misery could be in store for BVB this weekend. Together, those elements make a Bayern triumph a lock to open our football predictions for today. Bet9ja have 1.50 odds, Paripesa have 1.52 odds and 1xBet have 1.52 odds.
On Saturday, April 1st, in the Bundesliga in Germany, RB Leipzig and Mainz square off at the Red Bull Arena. With the proper outcome against Mainz this weekend, Die Roten Bullen can reclaim third place. When RB Leipzig plays home to Mainz on Saturday afternoon in the Bundesliga, they will face a difficult test. Although RB Leipzig has lost ground in the Bundesliga title race, Die Roten Bullen still holds the second-best home record in the league after going winless in 12 games played at the Red Bull Arena since August. Although Mainz has been performing admirably, their streak of only one victory in six attempts on the road indicates a weakness in their travels, which RB can exploit on Saturday. Bet9ja have 1.54 odds, Paripesa have 1.57 odds and 1xBet have 1.57 odds.
Against a NEC squad that is in good form and attempting to move up to the top seven of the Eredivisie, PSV will want to add a few more victories. The visiting team is favored in this matchup. PSV has a 19-game winning streak against their upcoming opponent and has won ten straight games against NEC. The Nijmegen team last defeated their Eindhoven counterparts in 2008. PSV is currently maintaining third position in the league despite being two points behind Ajax, at least for the time being. NEC is in a good position to compete for a spot in one of Europe's championships next seasons after winning three of their past five games. Bet9ja have 1.65 odds, Paripesa have 1.66 odds and 1xBet have 1.66 odds.
Over 2.5
With 27 games played in the Premier League this season, these two teams have a combined 38 points on the board. Aston Villa and Chelsea are separated only by goal differential. This weekend, Chelsea has the home advantage and is the overwhelming favorite to win. Over 2.5 goals have been scored in three of the last five competitive encounters between these two clubs, including Aston Villa's most recent league trip to Stamford Bridge, which resulted in a 3-0 home victory. Over 2.5 goals have been scored in each of Chelsea's past two league games. While at least three goals have been scored in three of Aston Villa's last six games. Bet9ja have 1.90 odds, Paripesa have 2.00 odds and 1xBet have 2.00 odds.
At the moment, Girona leads Espanyol by four points. The two clubs have been in comparable forms, with Girona recently doing slightly better. We anticipate the same outcome on Saturday as it has in four of the last five head-to-head meetings between the two. Given that Girona has been averaging 3.12 goals per game and Espanyol has averaged 2.85 goals per game this season. This prediction is that there will be three or more goals scored in the match. Bet9ja have 1.95 odds, Paripesa have 2.07 odds and 1xBet have 2.07 odds.
Augsburg can be plucky opponents on their day, though their dismal away record is difficult to ignore, and having lost seven of their last eight Bundesliga matches. Before their most difficult test of the season at Wolfsburg in the German top division'. Augsburg has dropped seven of their past eight away games in the Bundesliga. This season, Augsburg has been giving up just a little over a goal per game at home, but their away defense has been atrocious, allowing 24 goals in just their previous eight games. Seven of those games had over 2.5 goals, and Saturday's encounter between Augsburg and Wolfsburg may produce another exciting contest. Bet9ja have 1.98 odds, Paripesa have 2.06 odds and 1xBet have 2.06 odds.
Although AZ will have a difficult time overtaking the current champions Feyenoord, the second Champions League position is still open. Although Heerenveen has had 12 games with fewer than three goals scored in 26 games. One of the finest "under" teams this year, that statistic has drastically changed in the second half of the campaign. Heerenveen had a top-three defense in the Eredivisie, but they are letting goals in everywhere. Among their previous five games, four of them had above 2.5 goals. With 16 wins under their belts, AZ is one of the league's greatest "over" teams. Also, 3.2 goals are typically scored in each of their games. Bet9ja have 1.62 odds, Paripesa have 1.69 odds and 1xBet have 1.69 odds.
the Saturday, 15:30 kickoff between Fulham and struggling Bournemouth. Both of these teams lost their most recent league contests by a score of 3-0, so they will be desperate to turn things around this weekend. At least three goals have been scored in three of the last six meetings between Bournemouth and Fulham. You can see why we're betting on goals in this game considering that three of the host's past five games and each of Fulham's last three games have also ended with over 2.5 goals. Also, in each of the previous three league games between these two clubs, each team scored a goal. Bet9ja have 2.00 odds, Paripesa have 2.11 odds and 1xBet have 2.11 odds.
Anytime Goal scorers
Bukayo Saka
Bukayo Saka has been one of Arsenal's outstanding players this season, chipping in with 12 goals and 10 assists in the Premier League alone. The 21-year-old forward is enjoying life at Arsenal this season. Saka scored twice in Arsenal's last Premier League game. We're backing young England international to score against Leeds on Saturday, helping to guide the Gunners to yet another 3pts. Bet9ja have 2.60 odds while Paripesa have 2.20 odds.
Rasmus Hojlund
Danish starlet Rasmus Hojlund jumps off the page as an option worth backing this weekend. The 20-year-old was in superb form during the international break where he netted five times in two runouts for Denmark and the youngster should be bursting with confidence as a result. Hojlund is starting to turn heads and our final Cremonese vs Atalanta prediction backs him to maintain his hot streak. Bet9ja have 2.80 odds while Paripesa have 2.40 odds.
Joao Felix
Joao Felix seems to be getting better and better with each game that passes. The Portuguese international took his goal well against Everton and looked like a threat all through the game. Being suspended for as long as he was early in his Chelsea career hasn't helped the player settle in. He has become a regular under Potter of late and we're backing the 23-year-old to have another good game today. Bet9ja have 2.60 odds while Paripesa have 2.27 odds.
Xavi Simmons
PSV has a new star in the making and potentially another big transfer coming soon. Xavi Simons took over the helm after Cody Gakpo left for Liverpool in January. After a rough patch in the first few games after those dealings. Simons really found his form and is now dominating the proceedings. He has scored 13 goals this season and added seven assists to his resume. Bet9ja have 3.80 odds while Paripesa have 3.10 odds.
Sully March
March is enjoying his best-ever season with the Seagulls and will be hoping to pick up where he left off in the last game in which he scored the only goal. He has scored 7-goals in the Premier League alone, making him the club's joint-top scorer. March has also chipped in with 4-assists which is just another reason why he is our player to watch on Saturday. In a game we expect to be tight and tense throughout with little in the way of goals scored. March could make all the difference between success and failure for Brighton this weekend. Bet9ja have 4.00 odds while Paripesa have 3.10 odds.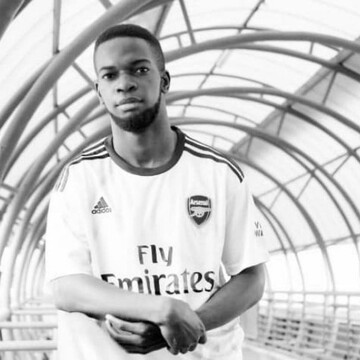 Football Lover. All-round junkie of the beautiful game. Could be found watching football most of the time. If not he's writing about them or making some punditry you don't agree with. A certain bias for Arsenal and Santos FC.