Sunday comes with another run of fixtures for the second day of the tightly packed month. Most of Europe's top leagues would be playing the final fixtures of the game this week as they prepare for the third round of UCL fixtures.
Here are some of the best selections from today's fixtures across Europe
Straight Wins.
Juventus is currently eight in Serie A with ten points from seven games and they enter this match after losing to Monza in the last round, which was the first win of the season for the newly-promoted team. In addition to this, Juventus also lost both of their Champions League matches so far, against PSG and Benfica. While Juventus has struggled recently and they are currently eight in Serie A with ten points from seven games, Bologna only has six points from the first seven rounds. So, we feel that this is a perfect opportunity for Juventus to get a win and, at least for the time being, stop the bleeding. Otherwise, this may be the last game that Allegri spends as the head coach of the Torino team. Bet9ja have 1.53 odds, Paripesa have 1.57 odds and 1xBet have 1.57 odds.
The reigning champions have furiously started the new season in La Liga, winning all six of their matches, including the city derby against Atletico. In addition to this, Real Madrid also won both of their matches in the Champions League, so they have yet to fail to win a game this season. More impressive is the fact that they did most of this without Benzema, who missed most of the games so far with an injury. The defending champions of Spain started the new season strongly, with all six wins so far. Meanwhile, Osasuna has four wins and two losses, which is also a great start for them. So, Osasuna has reasons to be hopeful ahead of this game, especially since they avoided a loss in Madrid last season. However, with Real in such great form, we can't see any other outcome here than a win for the home team. Bet9ja have 1.32 odds, Paripesa have 1.36 odds and 1xBet have 1.36 odds.
NEC was involved in yet another stalemate, as the team was able to hold Utrecht to a goalless draw in the league match just before the international break. Feyenoord went into the same international break with a lot of negativities after a 4-3 loss against PSV. Feyenoord is coming on the back of a crushing defeat against PSV. This is yet another disappointing outcome for the team in an away match. NEC, though, has been quite poor when it comes to winning football matches and the team has turned out to be the draw specialists of the campaign. They have been involved in five consecutive stalemates, but this one might come to an end with an offensively strong team like Feyenoord. Bet9ja have 1.58 odds, Paripesa have 1.61 odds and 1xBet have 1.61 odds.
Monaco had a terrific away game at Reims last time winning 3-0, and dominating the possession of the game with as many as 20 shots towards their opponent's goal, they will try to find similar solutions against Nantes on Sunday. Monaco is playing with a tough schedule this past couple of months, especially lately because they have had to endure a commitment in the Europa League where they have one win and a loss so far. They will have to play another EL match next week, so beating Nantes in Ligue 1 is a prerogative for a team coached by Phillipe Clement. Monaco won six of the last eight games between these two teams, with last season's games ending in a stalemate. When it comes to their home record, strangely Monaco has been much better away from Monte Carlo, while at home they only won once in four matches. Bet9ja have 1.56 odds, Paripesa have 1.60 odds and 1xBet have 1.60 odds.
The team from San Sebastian finished last season in sixth place in the standings and they entered this season hoping to repeat or even improve on that result. Real Sociedad started this season with three wins, one draw, and two losses, which is a solid start, except for their loss to Getafe, which wasn't supposed to happen. The newly-promoted Girona had a solid start of the season in La Liga with seven points from six games. Despite this, Real Sociedad still did better, with ten points after the initial six rounds. On top of that, Real Sociedad is simply a much better team, at least on paper. so, we can see them winning this game. That being said, Real Sociedad is missing a few key players, but they are a deep team and we still expect them to beat Girona, who is also dealing with multiple injury problems. Bet9ja have 2.36 odds, Paripesa have 2.37 odds and 1xBet have 2.37 odds.
Over 2.5
Hoffenheim holds the satisfactional record in their matches against Hertha Berlin by getting four winnings in the last five H2H meetings. They have won three of their last five matches while conceding two defeats. None of the last four matches between the teams has gone with a total of below 2.5 goals and both teams shared 14 goals in that period. Hoffenheim is scoring with an average of 4.3 goals from the last three home games. Hertha Berlin also has managed to hit the back of the net six times in the previous three matches. Hence, it would be easy to predict a high-scoring total for this match of over 3.5 goals. Bet9ja have 1.54 odds, Paripesa have 1.65 odds and 1xBet have 1.65 odds.
Leeds currently sits a point and four places above Aston Villa in the Premier League table but that could all change on Sunday when the pair go head-to-head at Elland Road. Aston Villa hasn't lost any of their last three meetings with Leeds in the league and will be confident about their chances of coming away with at least a point this weekend. At least three goals have been scored in three of the last four encounters between Leeds and Aston Villa in the Premier League, and we're expecting more of the same this weekend. Over 2.5 goals have been produced in four of Leeds' and three of Aston Villa's last six outings in all competitions with United's last game producing 7 goals in total. Bet9ja have 1.96 odds, Paripesa have 2.03 odds and 1xBet have 2.03 odds.
It is going to be a tough task for Toulouse to defend against the second-best attack in Ligue 1 this season. Especially, in the last few seasons, Toulouse doesn't have much luck against the team from Montpellier. After PSG, Montpellier has the best attack in Ligue 1 scoring 19 goals in the process. That should be reason enough for them to be placed a bit better than currently at the ninth spot. The reason for that lack of consistency in winning is their defense. As their attack goes for goals virtually every single game, their defense has allowed 15 goals, almost two per game. Montpellier is the record-holder for this season's highest win, scoring 7 unanswered goals against Brest. Montpellier has played over 2.5 goals in seven of their eight matches this season, while Toulouse did it five times. Bet9ja have 1.78 odds, Paripesa have 1.87 odds and 1xBet have 1.87 odds.
After winning Serie B last season, Lecce managed to get back to Serie A after spending some time in the second rank of Italian football. In any case, Lecce failed to record a win in the first six games in Serie A, finally breaking that poor run in the last round by beating Salernitana. This helped the team get a bit away from the relegation zone at the moment. The last four head-to-head duels between Lecce and Cremonese have all gone over 2.5 total goals, so we wouldn't be surprised if we see three or more goals on Sunday as well. Furthermore, Cremonese averaged 2.71 goals per game in Serie A so far, although Lecce averaged 2.00 goals per game in the league in the first seven games of the season. Bet9ja have 1.97 odds, Paripesa have 2.07 odds and 1xBet have 2.07 odds.
Emmen ended up losing four consecutive league matches, as they were beaten 2-0 by Go Ahead Eagles. Meanwhile, Heerenveen has picked up a crucial 2-1 win over Twente coming into this fixture. There have been more than 2.5 goals on four out of the last five occasions when Emmen have been involved. It is difficult to look past a high-scoring fixture particularly given that Heerenveen has also been to a string of high-scoring matches with only one of the last five games witnessing less than 2.5 goals. The visitors have a decent offensive form while the hosts are very poor at the back. Bet9ja have 1.90 odds, Paripesa have 1.96 odds and 1xBet have 1.96 odds.
Anytime Goalscorers
Dusan Vlahovic
Even though the Serbian striker scored "just" four goals so far in Serie A in the seven games Juventus played, it's hardly seen as his fault. After all, two of those goals were from free-kicks, so it's obvious that Vlahovic needs better service to be his lethal self again. Despite this, we can see Vlahovic scoring against Bologna. In his only game against Bologna as a member of Juventus so far, he scored. He also comes into this game after scoring for his national team, so his confidence is certainly high at the moment. Bet9ja have 2.10 odds while Paripesa have 2.05 odds.
Vinicius Jr
Karim Benzema will likely be back after missing some time with injury, but that shouldn't affect Vinicius Junior much and his good form at the start of the season. So far, the Brazilian striker scored four goals for Real Madrid in La Liga and we can see him finding the net once again in the upcoming duel against Osasuna. Bet9ja have 2.45 odds while Paripesa have 2.20 odds.
Danilo
Danilo is now the top scorer for Feyenoord with six goals in just seven league appearances while he has also grabbed goals in the Europa League. The 23-year-old continues to experience excellent form and he has scored in back-to-back games for Feyenoord – including in the recent 4-3 loss against PSV. Danilo can be backed to come up with the goal at any time in the match. Bet9ja have 2.30 odds while Paripesa have 2.00 odds.
Rodrigo
Expected to make a return to action after injury, Rodrigo has netted four times in five PL games this season and lost just once in 15 goal-scoring appearances for Leeds. The Brazilian was on a good run of form scoring in four consecutive games before the devastating injury. The coach would surely be happy about his return to the starting lineup and he can now help his side win with his important goals. Bet9ja have 3.50 odds while Paripesa have 2.80 odds.
Micheal Kramer
Michiel Kramer comes into the game with an excellent form that has seen him get three goals in his last three appearances for Sparta Rotterdam. The 33-year-old has taken time to warm up, but he has proved influential in the last two home matches. The striker has only scored two goals against Sparta Rotterdam throughout his career, but one of those goals came in the two appearances last season. Bet9ja have 2.70 odds while Paripesa have 2.62 odds.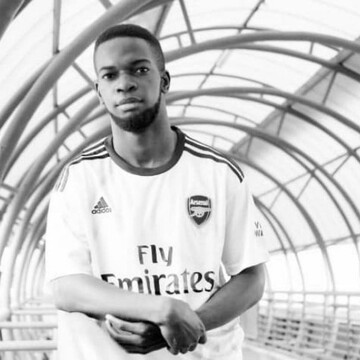 Football Lover. All-round junkie of the beautiful game. Could be found watching football most of the time. If not he's writing about them or making some punditry you don't agree with. A certain bias for Arsenal and Santos FC.