The UCL returns with the third round of fixtures today as Europe's elite face each other again for the coveted crown. A lot of dramatic results were recorded last time out just before the break, and we can expect more of that today.
Today we provide you with a few of the best tips from across the matches to be played today
Straight Wins.
Bayern Munich takes on Czech side Viktoria Plzen aiming to maintain their 100% record in Group C. Viktoria Plzen is currently top of their league but has failed to register a point in a tough group. However, Bayern Munich has faltered in the Bundesliga currently at third but was impressive in the 4-0 win against Leverkusen on Saturday. We don't think they have any chance of losing against Viktoria Plzen for many reasons. These teams played together twice back in 2013, and the outcome wasn't anything surprising at all. Bayern Munich won both games at home and away from it. Tuesday's game is going to finish the same way as both those matches have before and betting on it seems logical even if the odds aren't going to be very high on it. Bet9ja have 1.05 odds, Paripesa have 1.06 odds and 1xBet have 1.06 odds.
Matchday Three at the UEFA Champions League (UCL) on Tuesday will feature a winless Marseille side taking on Sporting Lisbon at the Stade Velodrome. Les Olympiens are bottom of Group D, losing their opening two matches of this competition, without a goal thus far, while Leoes currently hold a 100% record and have yet to concede. Sporting has all the advantage here because they haven't lost even one of the group games they played, so far, while Marseille lost both. Even though Sporting Lisbon has never won a game against Marseille in the past, we think that this time around things might be different. Sporting Lisbon managed to win two of the last three away games they played, too, while Marseille lost or drew two of the last three games they played at home. Bet9ja have 3.15 odds, Paripesa have 3.20 odds and 1xBet have 3.20 odds.
Milan takes on Barcelona in a crucial Champions League fixture on Tuesday. Both teams have a win and defeat each in their first two games, with Bayern Munich leading Group C with 6 points. This feels like an important game for Barcelona, who lost their only other Champions League away group game this season to Bayern Munich (2-0). That remains the only blot on their copy book this season though, as they have won seven of their last eight fixtures and lost just once in nine outings this campaign The Spanish team is much better overall since they have six wins and one draw in La Liga so far, while Inter Milan has four losses in the last six games in Serie A. So, we can see Barcelona winning this match. Bet9ja have 1.84 odds, Paripesa have 1.85 odds and 1xBet have 1.85 odds.
With thirteen points from the first seven games in La Liga, Atletico Madrid is currently in fifth place in the standings. They also enter this game after beating Sevilla away from home, which is never an easy feat to achieve. Meanwhile, Atletico Madrid beat Porto and lost to Bayer Leverkusen at the start of their Champions League group. Club Brugge surprised many football fans by beating Leverkusen and Porto in their first two matches in this Champions League group, but we don't see them pulling another surprise against Atletico Madrid. Even though Atletico Madrid lost to Leverkusen in the last round and they struggled to beat Porto before that, only managing to do so in the last seconds of the match, we feel that the difference in quality is too big, and with Atletico needing this win, we trust that they will get it. Bet9ja have 2.08 odds, Paripesa have 2.07 odds and 1xBet have 2.07 odds.
Over 2.5
Napoli has won both of their Champions League matches so far, convincingly beating both Liverpool and Rangers. Ajax is currently in second place in the standings, one point behind AZ Alkmaar. Meanwhile, the team has one win and one loss in the Champions League. All games played by Ajax and Napoli in this Champions' League group, four combined, have gone over 2.5 total goals. Ajax averaged 3.50, Napoli 4.00 goals per game in the group so far. On top of that, Ajax averaged 3.63 goals per game in Eredivisie so far, while Napoli averaged 3.00 goals per game in Serie A this season. So, all things considered, we would be surprised if this game ends without at least three goals beings scored. Bet9ja have 1.54 odds, Paripesa have 1.52 odds and 1xBet have 1.52 odds.
Liverpool comes into this game on the back of a 3-3 draw against Roberto De Zerbi's Brighton & Hove Albion in the English Premier League. Since we can see Rangers taking advantage of Liverpool's issues at the moment to at least secure a respectable loss, we can also see them scoring in this match. Both sides will come out here looking to win and secure their spot in the next round, they both provide good attacking returns in the final third with their attackers scoring. Bet9ja have 1.30 odds, Paripesa have 1.32 odds and 1xBet have 1.32 odds.
Marseille's form has been a mixed bag this season under new coach Igor Tudor and they have struggled particularly at the UCL level, Sporting on the other hand has had a great start to their UCL campaign with remarkable results already.  The last time that Marseille hosted a game against Sporting Lisbon, the game ended with more than 2.5 total goals scored. The same thing happened in many of Sporting Lisbon's recent games (four of the last five they played no matter which tournament). Last but not least, the latest game for Marseille also ended with more than 2.5 total goals scored. Bet9ja have 1.93 odds, Paripesa have 2.02 odds and 1xBet have 2.02 odds.
Although Leverkusen didn't have such a bad start in the Champions League since they have a loss to Club Brugge and a win over Atletico Madrid so far, things are looking much worse for them in Bundesliga right now. With six wins, one draw, and one loss in the first eight matches in the Portuguese league, Porto sits in third place at the moment behind Benfica and Braga. Two of the previous three head-to-head duels between Porto and Leverkusen have gone over 2.5 total goals, so we won't be surprised if that's the case on Tuesday as well. After all, we've seen three or more goals in both Porto matches in the group so far, although the opposite is true for Leverkusen's two games in CL so far. However, Leverkusen averaged 3.13 goals per game in Bundesliga so far and Porto averaged 3.25 goals per game in their domestic league this season, which convinced us that we could see a high-scoring game between the two. Bet9ja have 1.72 odds, Paripesa have 1.82 odds and 1xBet have 1.82 odds.
Anytime Goalscorers
Lewandowski
The forward resumed his goalscoring duties with ease after scoring the only goal in his side's win over Cadiz. Things have been great for him under Xavi and he has certainly lived up to the hype. He has scored three goals already in the Champions League but failed to score against his old side Bayern Munich, Inter Milan should be reasonably easy opponents for him as he has a good track record against them. Bet9ja have 2.00 odds while Paripesa have 1.95 odds.                                                                                                                                  
Mane
Former Liverpool striker Sadio Mane also continuing his impressive form since switching to the German side. He has yet to open his account in the UCL for Bayern Munich and we think this match would be the one for him. After finding the back of the net over at the weekend, today's opponents would be less of a task for him to score against. Bet9ja have 1.67 odds while Paripesa have 1.57 odds.
Morata
The Spanish forward has had a bright start to the season, with the striker scoring four goals in the Spanish LaLiga. He hasn't scored yet in the Champions League but looks on a run of form that could end this streak, scoring in consecutive games for club and country already things should be easy for him in today's game. He has good odds also for his anytime goalscorer option Bet9ja have 2.75 odds while Paripesa have 2.60 odds.
Kane
Harry Kane under Antonio Conte has been the deadly striker we know him as. The England forward's goal wasn't enough to escape defeat at the hands of North London rivals over the weekend. He can be the difference today as his side doesn't want a streak of defeats in the competition just yet. With seven goals in the league already and no goal in the UCL this game seems like the one for him to open his goal account. Bet9ja have 2.35 odds while Paripesa have 2.30 odds.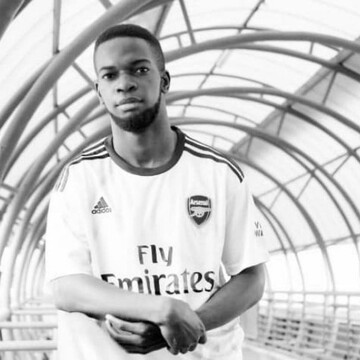 Football Lover. All-round junkie of the beautiful game. Could be found watching football most of the time. If not he's writing about them or making some punditry you don't agree with. A certain bias for Arsenal and Santos FC.