The rest of Europe's elite resume their league fixtures as English teams would be playing in the FA Cup this weekend. We have games from Italy, Spain, and the Netherlands to choose from here today.
We have carefully curated the best options from the fixtures this weekend, and we are certain of a near-hit after today's predictions.
Straight Wins.
Given that Inter Milan enters this game following their vital battle with Napoli in the previous round, their good health going into this contest may be significant. The fact that Inter Milan triumphed in that game and that it was Napoli's first league defeat this season gives other teams hope as they attempt to overtake them in the title race. The last six Serie A games for Monza have ended in two victories, one draw, and three defeats. Inter Milan now has five wins in the last six games and they are in great form recently. Meanwhile, Monza drew against Fiorentina in the last round and they've been in solid form too, with just one loss in the last four games. Still, Inter Milan is the better team and on a good run, so we expect them to get the win here. Bet9ja have 1.57 odds, Paripesa have 1.60 odds and 1xBet have 1.60 odds.
On Saturday, a Serie A matchup between Juventus and Udinese will take place in Turin. To get even closer to the very top, Juventus needs a win. Juventus appeared to have finally regained their form before the World Cup break after suffering for a time, as they have won eight out of their past nine Serie A games and seven straights. Juventus has moved up to the third position in the Serie A standings as a result of this remarkable run, although they are still seven points behind Napoli, the league's top team. The Old Lady has been in great form recently, so we expect to see more of the same in their upcoming duel against Udinese, who are without a win in the last eight matches. On top of that, Juventus is the better team of the two and they are hosting the match, so we would be very surprised to see the guests avoid a loss in this game. Bet9ja have 1.78 odds, Paripesa have 1.81 odds and 1xBet have 1.81 odds.
Although the first half of the season wasn't the best for AZ Alkmaar, they are eager to resume their title defense. AZ briefly had the league lead during the early part of the season before a slump in form cost them some crucial points. The World Cup break arrived just in time for them to take a break and concentrate their energy in the lead-up to the tournament after they lost three of their previous five games. Only two friendly matches were played during that time, and both were victories over strong opponents. Valencia was defeated 3-1, while Atalanta was defeated by one goal. Vitesse on the other hand lost both of their friendly matches. The visitors are without a win for their last three league games. Bet9ja have 1.52 odds, Paripesa have 1.55 odds and 1xBet have 1.55 odds.
Real Madrid and Barcelona are now locked at the top of the standings as a result of Barcelona's error in their most recent game against Espanyol, and it appears as if La Liga will once again feature an interesting title competition. Real Madrid is overall enjoying a fantastic season and is still in the running for the Champions League and Copa del Rey. Real Madrid is the league's co-leader and unquestionably the superior squad on paper, but Villarreal is also a very good team and they've performed admirably in recent La Liga matches. Because it appears Real Madrid and Barcelona are currently league leaders by a wide margin, we anticipate the visitors to win this game 3-1. Bet9ja have 2.10 odds, Paripesa have 2.10 odds and 1xBet have 2.10 odds.
Over 2.5
This season, Sparta has been the most unexpected package. They now hold the sixth slot in the league with seven victories, three of which came in their previous three games. PSV, the only team in the league without a game in a draw all season, fell to title rivals AZ Alkmaar in their penultimate encounter before the break by a goal. They presently trail league leaders Feyenoord by three points. This season, no team had more "over" matches than PSV, who had eleven in 14 contests. With nine games that were "over," Sparta isn't doing too terribly either in that segment. Four of their last five head-to-head games included more than two goals scored. Bet9ja have 1.45 odds, Paripesa have 1.48 odds and 1xBet have 1.48 odds.
The forthcoming La Liga round will feature a close match between Mallorca and Real Valladolid. Real Valladolid has had one of the highest averages in the league this season, averaging 2.40 goals per game, while Mallorca has had one of the lowest averages, 1.87 goals per game. Despite that, we anticipate there will be more than 2.5 goals scored in this game. Since there have been more than 2.5 goals scored in four of the previous five head-to-head meetings between Mallorca and Real Valladolid, we anticipate that it will occur in this match as well. Bet9ja have 2.32 odds, Paripesa have 2.44 odds and 1xBet have 2.44 odds.
Fiorentina appears to be in good shape with three victories in their previous five Serie A games, despite losing to Monza at home in their most recent league game. With 20 points after 16 games, Fiorentina is currently midway through the Serie A standings. With four losses and a tie in their past five league games, Sassuolo is having trouble right now after their home loss to Sampdoria in the midweek Serie A round. Over 2.5 goals have been scored in four of the last five head-to-head matches between Fiorentina and Sassuolo, and we would be shocked if that trend continued on Saturday. Furthermore, both teams have averaged exactly 2.50 goals per game in Serie A this season, but given their h2h record recently, we still expect to see a high-scoring game. Bet9ja have 1.73 odds, Paripesa have 1.83 odds and 1xBet have 1.83 odds.
This season, Inter had a difficult time traveling; they won just one of their first four away Serie A games before winning three of their following four. In contrast, goals at both ends have been scored in four of Monza's past seven games, including matches against Milan and Fiorentina. Only once in recent years have these two teams faced off, and it was a friendly game that Inter won 1-0. Despite that, we anticipate this game to feature at least three goals. Considering that Monza has averaged 2.50 goals per game in Serie A this season, Inter Milan has averaged 3.56 goals per game in the league, which is the highest average of any team. Bet9ja have 1.63 odds, Paripesa have 1.70 odds and 1xBet have 1.70 odds.
Anytime Goal scorers
Karim Benzema
Karim Benzema scored both of Madrid's goals in their 2-0 win at Valladolid last weekend, while the Frenchman was rested for the midweek Copa Del Rey victory over Cacereno. We are certain that a well-rested Benzema would do a lot of damage in today's fixture as he hopes to help his side to successive La Liga titles. Bet9ja have 2.30 odds while Paripesa have 1.93 odds.                                                                                                                                  
Edin Dzeko
Edin Dzeko's close-range header from an inviting Federico Dimarco cross helped Inter to victory against Napoli, who sat 11 points clear of their Nerazzurri rivals before kickoff. The veteran striker's 56th-minute strike capped an impressive performance from Simone Inzaghi's side. He has had a fairly impressive season for Inter and could be the difference here today as they face a Monza side who has struggled against weaker and much more inexperienced attacks defensively Bet9ja have 2.40 odds while Paripesa have 2.50 odds.
Milik
Arkadiusz Milik found the net in stoppage time to fire Juventus to a hard-earned 1-0 win at relegation-battling Cremonese in midweek, extending their winning league streak to seven consecutive matches. Dusan Vlahovic is among those still sidelined this weekend. In his absence, Arkadiusz Milik has found the net in both of his last two games against Udinese. He would be looking to replicate the performance that earned his side a win on Wednesday Bet9ja have 2.60 odds while Paripesa have 3.00 odds.
Xavi Simmons A lot now rests on the shoulders of this young lad as he now has to fill the shoes left by Cody Gakpo upon his transfer to Liverpool. Xavi Simons is their second-best player who scored eight goals and accumulated four assists this season. He has a lot to do in that regard but we are sure he would hit the ground running upon the restart of the Dutch League. Bet9ja have 2.60 odds while Paripesa have 2.50 odds.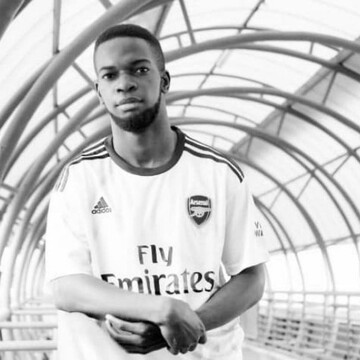 Football Lover. All-round junkie of the beautiful game. Could be found watching football most of the time. If not he's writing about them or making some punditry you don't agree with. A certain bias for Arsenal and Santos FC.