The successive UCL week is upon us with most teams starting to feel the pressure. This match would be followed by a week's rest from the UCL activities.
We have selected the best options and odds for each prediction after a painstaking search.
Straight Wins.
Real Madrid will go into their Champions League match against Shakhtar Donetsk on Tuesday knowing that a win would guarantee them a spot in the competition's knockout phase with two games remaining. With nine points after three games, Los Blancos are in first place in Group F, followed by Shakhtar with four points. The result of the coming match between Real Madrid and Shakhtar Donetsk is clear. The host team will be playing at ease at a well-known stadium, but Shakhtar Donetsk has only lost twice in their three previous visits to Santiago Bernabéu. For more than two months now, Real Madrid has likewise been untouchable, and we don't believe Shakhtar Donetsk will end that run. Bet9ja have 1.38 odds, Paripesa have 1.42 odds and 1xBet have 1.42 odds.
In the last meeting, Maccabi Haifa was defeated by Juventus 3-1 with relative ease. The club lost to Maccabi Bnei Raina 1-0 on the road during the weekend. Juventus' two-game winning streak in all competitions came to an end as they lost 2-0 at AC Milan. Juventus has a two-game winning run at home, but the squad has struggled mightily on the road for a while now. Juventus last achieved success in a competition back in April. Despite the team's current struggles, Maccabi Haifa is in a worse scenario and may wind up losing additional games. Bet9ja have 1.80 odds, Paripesa have 1.83 odds and 1xBet have 1.83 odds.
Chelsea managed to recover from a slow start in Europe to trounce AC Milan 3-0 last week. That victory moved the Blues into second in Group E, but just two points split first and last in the standings at the halfway point. In the first group matchup between the two sides, Chelsea destroyed AC Milan. Chelsea was now able to capitalize on this win with a stunning 3-0 victory over Wolves. Chelsea did sputter in the first two games of the Potter era, winning by a razor-thin margin and drawing the first two games. Chelsea is currently a team to dread as the form has been entirely replaced. Milan may not have been having everything go their way in recent weeks, and a persistent injury issue will probably make things worse. This match may end with a victory for Chelsea. Bet9ja have 2.35 odds, Paripesa have 2.36 odds and 1xBet have 2.36 odds.
Just a few days after their 4-1 win over Sevilla in Spain, Borussia Dortmund and Bayern Munich played off a highly exciting 2-2 draw. Sevilla managed to draw 1-1 with Athletic Bilbao in the return leg to avenge their crushing defeat to Borussia Dortmund. In the rematch, Borussia Dortmund was unable to secure a convincing victory. The German team may see a similar scenario, especially with home crowd backing. With only one point from the first three games, Sevilla is perilously close to being eliminated. Dortmund has the offensive ability to easily defeat such a foe. Bet9ja have 1.54 odds, Paripesa have 1.57 odds and 1xBet have 1.57 odds.
Over 2.5
Celtic is in last place in this Champions League group after losing 3-1 to RB Leipzig last week. They also suffered losses of 3-0 to Real Madrid and 1-1 away draws to Shakhtar Donetsk. The Scottish team has scored three or more goals in seven of its past nine games, including a last-second goal to defeat St. Johnstone 2-1 over the weekend. Although Ange Postecoglou's team has scored in 11 of their past 13 games, they have only lost three of their last 10 games in this tournament at Park Head. RB Leipzig has undoubtedly been able to regain its scoring touch, as evidenced by the fact that in two of its past three games, the squad scored more than 2.5 goals. Bet9ja have 1.58 odds, Paripesa have 1.66 odds and 1xBet have 1.66 odds.
Chelsea has won its previous three games and appears to have found a true cutting edge as eight goals have been scored in those three matches. They will have a difficult time stopping this Milan team, though. The last time the hosts were shut out at San Siro was back in April, and they have scored at least twice in six of their past seven home games. Milan has a chance to beat the Blues on Tuesday since they have given up a goal in each of their past four away games. Over 2.5 goals were scored in the first game between the two clubs last week. This is a game that can very easily include more than 2.5 goals due to the larger concentration of attacking players in the starting lineups of both clubs. Bet9ja have 1.94 odds, Paripesa have 2.01 odds and 1xBet have 2.01 odds.
With two games remaining, a win for either PSG or Benfica will all but guarantee their entrance into the knockout round since both teams are tied on seven points at the top of the group. Both teams' unblemished starts to their respective seasons were maintained by a draw between them only last week, which looked like a fair result. However, PSG may like their chances to stop Benfica's incredible record with a victory at home after two discouraging draws in Europe and Ligue 1. The fact that PSG has scored at least twice in seven of their past nine competitive home games gives the hosts even more assurance that they can score. However, this season, Benfica has only been held without a goal once while playing away from home. So, we expect an over 2.5 goal outcome despite the result from last week's fixture. Bet9ja have 1.38 odds, Paripesa have 1.44 odds and 1xBet have 1.44 odds.
Since the start of the season, Manchester City has been in incredible shape, helped by the brilliance of players like Erling Haaland. Three of the team's six straight victories have been by a score of 3-0 or higher. Copenhagen has been having trouble scoring goals, and even in home matches, they haven't been able to do much of it. City, who are powerful in practically every part of the pitch, will expose them much too frequently. When they travel to Denmark this week, the Citizens can make it four victories in a row in Europe this season. They have scored 11 goals in their three victories so far, and they can add a couple more on Tuesday. Bet9ja have 1.30 odds, Paripesa have 1.33 odds and 1xBet have 1.33 odds.
Anytime Goalscorers
Haaland
Haaland is scoring at an unbelievable pace. He has 28 goals in 22 appearances in this competition. A goal on Tuesday would see him equal the tallies of David Trezeguet (58 apps), Roy Makaay (61 apps), and Patrick Kluivert (71 apps). Erling Haaland scored a late goal against Southampton to bring his league total for the season to 9 goals in as many games. For club and nation, he has scored in nine of the past ten games. It may not be realistic to anticipate outstanding pricing when trying to back a goal at any moment because the striker has been in such strong form. Bet9ja have 1.30 odds while Paripesa have 1.40 odds.
Sterling
Raheem Sterling should come back into the lineup this week after taking a break on Saturday. In his last 30 starts in the Champions League group stages, he has contributed directly to 23 goals. In that span, he scored 15 goals, one of which came in Potter's first match. Back Sterling to score on Tuesday given his excellent strike rate in the league. Bet9ja have 3.60 odds while Paripesa have 3.40 odds.
Kylian Mbappe
Kylian Mbappe continues to remain one of the top scorers for PSG with the four grabbing eight goals in nine games against the team. This is in addition to the return of three goals in as many Champions League matches so far this season. The absence of Lionel Messi places more importance on Kylian Mbappe to come up with the goals and the 23-year-old is unlikely to disappoint in this match. Bet9ja have 1.70 odds while Paripesa have 1.62 odds.
Christopher Nkunku
Christopher Nkunku has been leading the revival charge at RB Leipzig and he has been able to score in his last three appearances for the visitors. The 24-year-old has scored four goals in these three matches and this has been crucial for the visitors, who witness a string of games against Celtic witnessing a lot of goals. Bet9ja have 2.65 odds while Paripesa have 2.62 odds.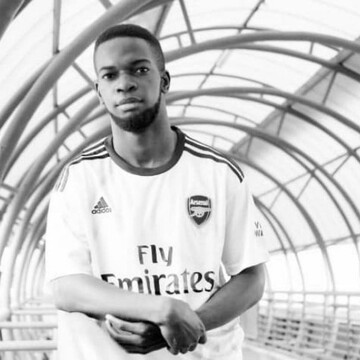 Football Lover. All-round junkie of the beautiful game. Could be found watching football most of the time. If not he's writing about them or making some punditry you don't agree with. A certain bias for Arsenal and Santos FC.