The second round of group fixtures begins today with a lot of top clashes between the European elite. The English teams had the weekend off to pay due respect to the passing of the Queen, and it would undoubtedly help them here.
We have provided you with a list of tips to help steer our readers in the right direction and make the correct selections for today's games.
Straight Wins.
Even though they lost their first-round duel against Atletico Madrid in an incredible game in which we saw three goals in stoppage time, Porto is the clear favorite against Club Brugge. That being said, Club Brugge started the group stages with a win over Leverkusen at home, so they shouldn't be underestimated. Still, Porto are the better team on paper, they are playing at home, and they are in good form as well, so we can see them winning this game. Bet9ja has 1.40 odds, Paripesa has 1.45 odds, and 1xBet has 1.45 odds.
Viktoria Plzen will host Inter Milan in the second round of the Champions League on Tuesday, September 13th. This could be a very interesting game as Inter Milan will be looking to acquire their first three points of the campaign. after their loss at home to Bayern Munich, Inter now has to win this game or they will be in a very tough position. So, we don't see any surprises in this match. Viktoria should do better than they did in the first game against Barcelona since they are not hosting the game, but we still expect Inter Milan to beat them here today. Bet9ja have 1.44 odds, Paripesa have 1.44 odds, and 1xBet have 1.44 odds.
The Reds entered this game in poor form and their loss to Napoli in the first round was a bit of a shock despite the team not looking great since the season started. Meanwhile, Ajax is looking unstoppable at the moment. Despite this, we can see Liverpool winning this game. They are a team that knows how to deal with pressure and this is a must-win game for them. They also had a few extra days of rest over the weekend, which could give them the necessary boost to emerge victorious from this match.  Bet9ja have 1.55 odds, Paripesa have 1.56 odds and 1xBet have 1.56 odds.
Conte's side will be endeavoring to condemn Lisbon to a fourth consecutive UCL 'loss to nil' at home to English opposition, and despite the rigors of a busy calendar, they remain undefeated in 13 matches across all competitions. Both teams managed to win their first-round matches in the group, so they both have a lot of confidence ahead of this match. With that in mind, we expect a close duel. We expect Tottenham to win this fixture. With the English side having adequate time to rest and prepare for this fixture, we are sure to see Conte bring the best out of his players. Bet9ja has 2.05 odds, Paripesa has 2.05 odds, and 1xBet has 2.05 odds.
Over 2.5
After a loss to their city rivals in the round before, Inter Milan almost had another slip in their weekend duel with Torino in Serie A, but they managed to get the three points thanks to a late goal from Brozovic. This keeps Inter in the hunt in the league since they are currently two points behind the leaders. While we only saw two goals in the first round in the game between Inter Milan and Bayern, we also saw six goals in Viktoria's duel against Barcelona. So, we can see this being another high-scoring match. After all, Viktoria Plzen has gone over 2.5 total goals in three of their last five games in all competitions, while the same is true for three of the five Inter Milan matches across the board. Bet9ja have 1.65 odds, Paripesa have 1.70 odds and 1xBet have 1.70 odds.
Two teams looking for their first points in the new Champions League season will meet on Tuesday, September 13th, in the Marseille vs Frankfurt duel. While both teams lost their games in the first round of the Champions League, Marseille left a much better impression. After all, they lost to the better team and they lost away from home, unlike Frankfurt who hosted their game against Sporting. On top of that, Marseille is in much better form at the moment. So, with them hosting this game, we can see the French team getting three points against Eintracht Frankfurt. Bet9ja have 1.78 odds, Paripesa have 1.86 odds and 1xBet have 1.86 odds.
Liverpool started their journey in Europe in a poor manner as well, with a convincing 4-1 loss to Napoli. So, the team is clearly in a crisis right now and they probably welcomed the unexpected break over the weekend in the Premier League. Six wins in the first six rounds in the new Eredivisie season is hardly unusual for the defending champions of the Netherlands, but it shows that Ajax is in great form at the moment. In the first round of this Champions League group, we saw a total of nine goals in two games – four in Ajax's duel against Rangers and five in Liverpool's game against Napoli. In addition to this, Liverpool averaged 3.50 goals per game in Premier League so far, while Ajax averaged 4.00 goals per game in the Eredivisie this season. So, we expect another high-scoring game and to see at least four goals. At Bet9ja, they have 1.34 odds, Paripesa have 1.37 odds, and 1xBet have 1.37 odds.
Sporting averaged 3.33 goals per game in their domestic league, while the Spurs averaged 2.83 goals per game in the Premier League this season. The Spurs had a good start to the Premier League with four wins and two draws, which puts them in third place in the standings. The Spurs also had the weekend off since all PL matches were postponed due to the death of Queen Elizabeth II, and that bit of rest could be good for the Spurs and their chances in this game. Although both teams managed to keep clean sheets in the first round, we expect a high scoreline at the end of this tie. After all, Sporting averaged 3.33 goals per game in their domestic league, while the Spurs averaged 2.83 goals per game in the Premier League this season. So, an over 2.5 goal outcome sounds like a reasonable bet. Bet9ja have 1.86 odds, Paripesa have 1.95 odds, and 1xBet have 1.95 odds.
Anytime Goalscorers
Richarlison
Richarlison's double against Marseille means he has now scored his first goal in Tottenham colors. The Brazilian forward would surely start today's game as he looks to be the most in-form player among the attackers. He has a reputation for scoring in important games during his time at Everton, and today's game shouldn't be different for him. Bet9ja have 3.25 odds, while Paripesa have 2.50 odds.                                                                                                                                 
Lautaro
Inter Milan would see this fixture as an easy win and Lautaro would relish the chance to open his UCL account today. He has had a fine start to the season, already leading the charts for goals in this Inter Milan squad. Despite not scoring during Inter Milan's close win at the weekend, we were sure he would score a goal or two here today. Bet9ja have 2.20 odds, while Paripesa have 1.85 odds.
Luiz Diaz
He has been the only bright spark in this torrid Liverpool side. He scored the only goal in his side's loss to Napoli, and he has now scored a total of four goals in seven appearances for the Reds. He has been consistent with his performances this season and we could see him score yet another goal. due to his remarkable eye for a goal. Bet9ja have 2.60 odds, while Paripesa have 2.50 odds.
Alexis Sanchez
Alexis Sanchez is having the time of his life at Marseille, recreating the performances that made football fans love him when he started playing. His suspension against Tottenham would have been a blow for his side as he seems to be the winning formula. Today would be different and he would score against his opponents today. Bet9ja have 3.25 odds, while Paripesa have 3.00 odds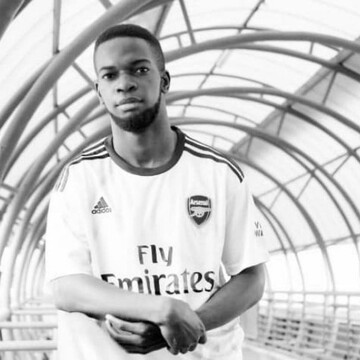 Football Lover. All-round junkie of the beautiful game. Could be found watching football most of the time. If not he's writing about them or making some punditry you don't agree with. A certain bias for Arsenal and Santos FC.