We are approaching the next UCL week, and pressure is beginning to build for most clubs. After this game, there would be a week of downtime from UCL activities.
After careful consideration, we have chosen the best alternatives and probabilities for each forecast.
.
Straight Wins.
Real Madrid remains unbeaten this season, and a point here will be enough for the defending champions to book their place in the round of 16. RB Leipzig knows a win in this game would be enough to reach the Champions League knock-out stages for only the third time, depending on Shakhtar's result against Celtic. So, we expect to see a very exciting duel. That being said, the reigning champions of Europe have been amazing this season and we can see them pulling off a tough win in Germany as well. Real Madrid can confirm the top place in the group. Meanwhile, RB Leipzig needs points to stay in the race for second place in the group and the next stage. Bet9ja have 2.40 odds, Paripesa have 2.46 odds and 1xBet have 2.46 odds.
Dinamo Zagreb will host AC Milan today in the fifth round of Champions League group stages. The two teams enter this game with four points each in Group E of the Champions League. So, with two games left to be played in the group stages, this is a crucial game for both teams if they want to stay in the race for the next stage. And with all due respect to Dinamo Zagreb and their results so far, we simply don't see AC Milan slipping here. They are a much better team and need this win, so we expect them to get it. Bet9ja have 1.80 odds, Paripesa have 1.84 odds and 1xBet have 1.84 odds.
Sevilla has had a shocking season, winning just twice in 15 games and keeping only two clean sheets in the process. That led to the sacking of Julen Lopetegui, and things have improved a touch since Jorge Sampaoli replaced him, as they have suffered just one defeat in four games. Sevilla has been playing better football lately and while they don't have a realistic chance to get out of this group, a win here would at least secure them a spot in Europa League in the spring. On top of that, Copenhagen has hardly been in great form lately and the entire season for that matter. So, with Sevilla hosting the game, we expect them to get the three points. Bet9ja have 1.50 odds, Paripesa have 1.54 odds and 1xBet have 1.54 odds.
PSG are essentially assured of their progress to the knockout phase of the UCL but we're expecting Messi & co to show up and put Maccabi Haifa to the sword here, just to be sure. The hosts have been entirely dominant domestically this season. With four defeats across their last five away games (W1), Maccabi's defense is likely to be stretched yet again. The visitors conceded at least twice in four of those games and against the likes of Hapoel Jerusalem and Kiryat Shmon. so, PSG may well have a field day. An assured victory of Maccabi here today and we feel it's the right choice Bet9ja have 1.10 odds, Paripesa have 1.11 odds and 1xBet have 1.11 odds.
Over 2.5
Back-to-back wins over AC Milan have boosted the Blues' European hopes and they'll be out to take a big step toward the next round. They head to second-placed Salzburg in their penultimate game, so a win could all but wrap up first place. These two teams met twice in recent years and we saw a total of ten goals in those two matches, although one has gone over 2.5 total goals. Still, we expect to see that happen on Tuesday. That being said, RB Salzburg did not go over 2.5 total goals in any of their games in the group so far, while Chelsea only did once. Despite this, we feel that this is a perfect opportunity to see a high-scoring game. Bet9ja have 1.84 odds, Paripesa have 1.95 odds and 1xBet have 1.95 odds.
Carlo Ancelotti's side has won three in a row, including a pair of 3-1 victories over Barcelona and Sevilla, meaning 11 of their last 15 outings have contained at least three goals. They are also unbeaten in 10 on the road, with six of the previous eight containing more than two strikes, but their defense remains a worry, with just four clean sheets in their last 16 on the road. The German outfit certainly comes into the game in good form, as they are unbeaten in seven matches, with five of those games containing at least three goals. Indeed, there have been more than two strikes in 13 of their last 18 outings, Bet9ja have 1.63 odds, Paripesa have 1.72 odds and 1xBet have 1.72 odds.
We envision PSG winning by a large margin in this game, therefore there will undoubtedly be many goals. In light of this, we also anticipate that the game will feature at least two goals. Since two goals were scored in the opening period of the first match between PSG and Maccabi Haifa in Israel, there is no reason why it cannot occur in France. With all the attackers for this PSG side firing on all cylinders, we can be assured of goals from them today, the first leg produced a lot of goals and we foresee a repeat of that today. Bet9ja have 1.24 odds, Paripesa have 1.27 odds and 1xBet have 1.27 odds.
Although the host team's season hasn't exactly started well, they come into this match with a victory over Mallorca, while Valencia lost to Elche at home over the weekend. Although just two of the last five head-to-head matches between Valencia and Sevilla have included more than two goals, we can see that occurring on Tuesday. After all, Sevilla has averaged 2.56 goals per game in La Liga this season compared to Valencia's 2.89 goals per game league-wide. Only one team has prevented Borussia Dortmund from scoring in their last 20 games in the Champions League. The German side has averaged 1.9 goals per game in this run, netting 38 times overall. With how high the stakes currently are there would be lots of goals in today's game Bet9ja have 1.84 odds, Paripesa have 1.99 odds and 1xBet have 1.99 odds.
Anytime Goalscorers
Rodrygo
we can see Real Madrid winning this match, so we at least expect them to score some goals. With Karim Benzema out for the game, Vinicus Jr. and Rodrygo will have to step up on the offensive end. Our choice to score in the game is Rodrygo, who has been much more active in front of the goal this season and he already scored five goals in eleven games in La Liga and the Champions League for Real Madrid. The youngster has impressed this season with five goals in all competitions he has been a vital member of the Madrid squad with just one UCL goal he can add to his tally too. Bet9ja have 3.75 odds while Paripesa have 2.70 odds.
Erling Haaland
Across the first four matchdays, no player has been directly involved in more goals than Manchester City's Erling Haaland (five goals). Haaland has scored five goals in three games for City in this competition and has been extremely prolific in the Premier League as well. He scored a brace in his last game against Southampton with the loss at Liverpool breaking his scoring streak. He is the competition's top scorer too and he scored against his old side last time out.  Bet9ja have 1.65 odds while Paripesa have 1.70 odds.
Vlahovic
His side hasn't been the most convincing this term with a lot of inconsistent performances across all competitions especially in the UCL it would be hard to see his side get a convincing win today, So, with Dusan Vlahovic being the team's top scorer this season and in good form, we can see the Serbian striker getting on the scoresheet on Tuesday as well. Bet9ja have 3.20 odds while Paripesa have 3.40 odds.
Mbappe
The Frenchman has scored lots of goals this campaign with four goals in four matches for his club in the UCL this season already. He has scored double-figure goals already in the French league and looks to be unstoppable. He scored a goal in the team's 3-1 win over Haifa last time out and we are sure he can reproduce such results again given the form that he is in. He would be following up this match with a brace over the weekend as his side breezed past their opponents. Bet9ja have 1.60 odds while Paripesa have 1.66 odds.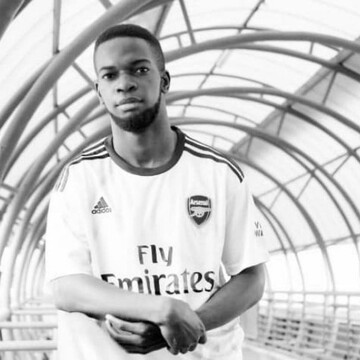 Football Lover. All-round junkie of the beautiful game. Could be found watching football most of the time. If not he's writing about them or making some punditry you don't agree with. A certain bias for Arsenal and Santos FC.