Preview
Having secured a place in the final of the Champions League during this past week, both clubs will be going into this fixture to test each other's knowledge and tactics.
Manchester City cemented their slot in the Champions League final after their 2-0 victory over PSG in the Etihad stadium.
Chelsea followed suit by achieving what was almost an impossible task as they defeated Zidane's Real Madrid who has won the UCL four times in the last eight years.
Man City will be seeking to win their first-ever Champions League trophy while Chelsea hunts for their second. This Premier League fixture between both teams will serve as a preamble of what's to come in the Champions League final in Istanbul.
Form Guide: Manchester City
Sitting comfortably on the top of the log with 80 points, Manchester City will be going into this game with their confidence on a high level. They already have one hand on the title, all they have to do now is run the rest of the campaign smoothly and this match is included. In their last five games, Manchester City have recorded victories in their last four, which includes home and away victories over PSG in the Champions League and an away win over Dortmund. Their only defeat in these last five matches happens to be from their FA Cup fixture against Chelsea. The reverse of this fixture that was played in January saw Manchester City cruise to a 3-1 victory on Chelsea's home ground but they were stunned by the 1-0 defeat in the FA Cup semifinal match.
Form Guide: Chelsea
Having witnessed a remarkable turnaround since Lampard's evacuation and Tuchel's takeover, Chelsea's season has been on a massive boost. Coming from a 2-0 defeat over Champions League giants- Real Madrid, their morale will even be on a higher level going into this match against City. Chelsea remains unbeaten in their last six outings, recording four victories in those six matches with one of these victories coming from their FA Cup fixture against Manchester City. Their defense has been rock solid recently as they haven't conceded more than one goal in a match for the past nine games and those nine games, they have scored a total of 13 goals. This outstanding turnaround has seen Chelsea go from just aspiring to make the top 4 to gunning for the Champions League trophy and ending their Premier League campaign with impeccable form.
How the match could go
Judging by their overall performance this season, one would say this will be an outright victory for Manchester City as they have been consistent with their form all season long but with the sudden pick in Chelsea's form and boost in morale, especially when we consider how they stunned Manchester City in that FA Cup fixture, we can conclude that this match can go either way. It is all a matter of who wants it more.
Tip: Manchester City Win or Draw
Manchester City in recent years has always had an edge over Chelsea in their Premier League fixtures, having won five out of their last six encounters in the EPL. Adding this to their impressive run of form so far this season, this match very well looks like another City victory over Chelsea. However, bearing in mind that they will be facing each other again on a bigger stage in the Champions League in coming weeks, both managers, especially Guardiola might want to use this match as an experiment to study the opponent's strength and weakness. Tuchel's Chelsea doesn't have the luxury to do this by the way, as they are still in the race for the top four. To be on the safe side with your stake, Manchester City to win or draw is your best bet. Bet9ja has 1.19, Bet365 has 1.22, and 1xBet has 1.27. 
Over 2.5 goals
Although Chelsea's recent results will point against this option but knowing Manchester City and Pep Guardiola well, one would realize that this match will witness lots of goals. This will be more certain if Manchester City finds the net first in the early minutes of the game. Chelsea will be forced to pull one back and that will open up the game completely, turning it into a goal-fest. Bet9ja has 2.17, Bet365 has 2.20, and 1xBet has 2.29.
Both teams to score: Yes
As stated earlier, if City could find a quick means to unlocking Tuchel's gridlocked defense early into the game, Chelsea has the resources and players needed to hit Manchester City's net. Their last three fixtures in the Premier League ended with at least a goal to each side and this fixture doesn't look like it will be different. Bet9ja and Bet365 have 1.95 and 1xBet has 2.04.
Anytime Goal-scorer (Manchester City)
Riyad Mahrez
The Algerian seems to have found his form again as he found his name on the score-sheet in Manchester City's encounter again PSG in the semifinal second leg. Having scored one goal apiece in both the first half and second leg, Riyad Mahrez helped his team secure their first-ever appearance in the Champions League. We hope he continues with this fine form by finding the net against Chelsea's competent defense. Bet9ja has 3.60, Bet365 and 1xBet have 3.40.
De Bruyne
Although his recent form hasn't been as solid as it was in earlier game weeks, De Bruyne remains a good bet on anytime goal-scorer. He has had an impressive run of form in the Champions League scoring in three of his last four outings. KDB has always been on fine form in big games, especially against Chelsea. In their last three encounters, De Bruyne has scored a goal in each match. Bet9ja has 3.50, Bet365 and 1xBet have 3.20.
Anytime goal-scorer (Chelsea)
Mason Mount
If there's an underrated goal-scorer and player in that Chelsea squad, it has to be Mason Mount. He proved this in their last outing in the Champions League against Real Madrid by scoring that spectacular goal to seal their victory and spot in what happens to be Chelsea's third appearance in the Champions
League final. Mason Mount has what it takes to find the back of Manchester City's net this weekend. Bet9ja, Bet365, and 1xBet all have 5.50. Man
Timo Werner
Many might disagree with this pick as Timo has been considered by many to be having a struggling first season. However, I believe he has been finding his feet recently as he has been finding himself more on the score-sheet just like he did with the opening goal against Real Madrid in their midweek fixture. He has a chance to replicate this feat against Manchester City in this weekend's Premier League fixture. Bet9ja has 4.50, Bet365 and 1xBet have 4.00.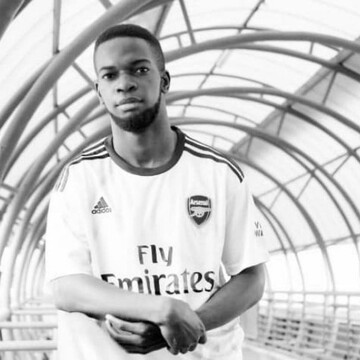 Football Lover. All-round junkie of the beautiful game. Could be found watching football most of the time. If not he's writing about them or making some punditry you don't agree with. A certain bias for Arsenal and Santos FC.