Kalidou Koulibaly has finally made his long-desired move to the Premier League. A deal worth up to €36 million was announced last week to see the former Napoli man move to Stamford Bridge.
Moreover, it is no secret that Chelsea desperately needed defensive replacements, and his signing was urgent to replace the departing defenders.
For the past decade, the Senegalese has established himself as one of the best defenders in the world. His tenacity, aggression, and aerial presence have made him a colossus at the heart of the defence for his club and country.
Since 2016, Koulibaly has been linked to a move to the Premier League. Clubs like Manchester United, Manchester City, and Liverpool have all been very close to signing him at various transfer windows. However, Napoli only delayed the inevitable by slapping insane price tags on the 31-year-old.
He has worked under some excellent managers, notably Carlo Ancelotti, who once described him as one of the best defenders he ever worked with. But, of course, that's some huge praise considering that this manager has worked with Paolo Maldini and Sergio Ramos.
There is no doubt that the 31-year-old has the experience, world-class quality, and mentality needed to succeed in a difficult league like the Premier League. Moreover, the question before us is how he fits into Thomas Tuchel's ideologies and methods.
Last season proved difficult for the Blues, and their defensive woes were further compounded after the announcement that Antonio Rudiger was leaving for Real Madrid and Andreas Christensen was going to join the Catalans. However, does Koulibaly fit in perfectly with the Premier League? What are the qualities that he possesses that could make him tick in the Chelsea squad? Let's find out.
Why Chelsea went for him
The west Londoners lost Antonio Rudiger and Andreas Christensen in a single transfer window and needed replacements in the position hence his signing. However, Chelsea did not just need a replacement but an experienced one in the Senegalese international.
Next season, we will likely see a partnership between Koulibaly and the ever mercurial Thiago Silva. This defensive partnership is almost 70 years old combined and brings in a new level of experience and physicality. Thiago Silva himself, has not been bad since his move from PSG. Though now much slower, the Brazilian centre-back covers what he lacks in pace with guile and experience.
However, when the Chelsea hierarchy discovered that the Senegalese was available for a transfer and that he had turned down a new deal at Napoli, they saw it as a wonderful opportunity to bring in an elite centre-back to bolster their defence.
His signing excites many fans because he is known to be a leader at the back, a tenacious footballer, and a difficult defender to pass through.
The Senegalese is also aerially a threat; his height and jump ability are quite impressive, which enabled him to win several aerial duels in the Serie A and chip in some goals from set pieces.
He also can build from the back. The 31-year-old has worked with Mauricio Sarri, who is known to be a progenitor of possession football. Seeing as almost all teams build from the defence, defensive signings must have this trait.
Though he has been known to make a few defensive errors now and then, Koulibaly is an elite centre-back, and Chelsea should expect good things at the back.
How he will fit in tactically at Chelsea
Koulibaly has the unenviable task of replacing German defender Antonio Rudiger. The German was known for his abrasive type of defending, his inclination to drive the ball forward, and his no-nonsense tackling. One major flaw that Rudiger had was his tendency to leave his defence exposed. Koulibaly does not have the flaw mentioned earlier and can be content to stay at the back and man the defence.
Though we must admit that it will take some time for the Senegalese to adapt to Tuchel's methods and the grueling nature of the Premier League, the Senegalese has the quality to lead that defence. Given the necessary time and space, he should come through quickly.
Last season was quite interesting for Chelsea. The goals scored for the team were spread across the team. We saw Reece James, Marcos Alonso and Thiago Silva hit the scoresheet at different times during the campaign.
This trend shows that Tuchel builds his team to be offensive on all fronts, and the Senegalese will have to blend in and contribute to the team's goals.
The German tactician has deployed different defensive formations since he arrived at the club. This is because he pays so much attention to his defence, which saw his side record 27 clean sheets in his first 45 matches.
He mostly deploys three at the back, with three centre-backs sitting just behind the wingbacks and midfielders.
How will Chelsea line up with Koulibaly?
The Blues will take a new look next season, especially in the defence with the addition of Koulibaly. The likely defensive structure will see the Senegalese line up with Thiago Silva and Cesar Azpilicueta. In addition, the west Londoners have been linked with a move for Manchester city's Nathan Ake. The Dutchman, who happens to be a product of Chelsea's famous academy, is seen as another marquee option at the back.
Reece James and Ben Chilwell will most likely continue their roles as right and left-wing backs, respectively. Both players will also be crucial defensively as they are integral to the success of Tuchel's ideas.
The midfield should contain N'golo Kante, who is also another important cog, and Mateo Kovacic, tasked with converting defence to offence. Chelsea can also field players like Jorginho and Ruben Loftus-cheek in those positions.
Mason Mount will be tasked with orchestrating the attack and creativity. The Englishman can also play on the wings but is most effective playing behind the forwards.
The Blues' new signing, Raheem Sterling, will certainly start at the left wing and be flanked by either Christian Pulisic or Hakim Ziyech and allow Kai Havertz to lead the attack with the departure of Romelu Lukaku.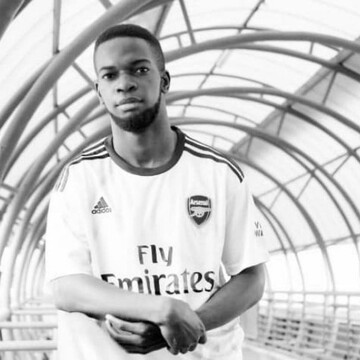 Football Lover. All-round junkie of the beautiful game. Could be found watching football most of the time. If not he's writing about them or making some punditry you don't agree with. A certain bias for Arsenal and Santos FC.