The English Premiership League 2023/2024 Preview
EPL Gameweek 5 Review: Surprises, Triumphs, and Setback
The English Premier League's Gameweek 5 was packed with drama, surprises, and standout performances. Here's a comprehensive review of the action:
Chelsea's Struggles Continue
Chelsea's challenging start to the season showed no signs of abating, as they were held to a goalless draw by Bournemouth. Despite their efforts, the Blues couldn't find a way past the Cherries' resolute defense.
Liverpool's Winning Streak
The Reds continued their impressive form with a 3-1 victory. The star of the show was undoubtedly Mo Salah, who, although not finding the net himself, provided two crucial assists to help secure the three points for Liverpool.
Manchester City's Late Flourish
Pep Guardiola's side also registered a 3-1 win, with Erling Haaland making headlines once again. The young striker came through for City with a late goal, ensuring the team took home all three points.
Nottingham Forest's Mixed Fortunes
While Taiwo Awoniyi couldn't find the back of the net for Nottingham Forest, Callum Hudson-Odoi made his presence felt. Making his debut for the club, Hudson-Odoi scored to help Forest salvage a draw against Burnley.
Manchester United's Shock Defeat
In what was arguably the biggest surprise of Gameweek 5, Manchester United suffered a heavy 4-1 defeat at the hands of Brighton. The Seagulls dominated the Red Devils, raising questions about United's form and tactics.
Arsenal's Historic Win
The Gunners managed to break a six-year jinx at Goodison Park by narrowly defeating Everton 1-0. This victory will undoubtedly boost the morale of Mikel Arteta's side as they look to climb the league table.
EPL Gameweek 5 Summary
Gameweek 5 was a testament to the unpredictability and excitement of the Premier League. With unexpected results, individual brilliance, and teams breaking long-standing records, fans were treated to another thrilling week of football. As the season progresses, it will be interesting to see how these results shape the fortunes of the teams involved.
EPL Matchweek 5 Fixtures
Here is the EPL game week 5 fixtures:
When Will the EPL 2023/2024 Season Derbies Be Played?
Notable local derbies include:
Manchester United vs Manchester City (October 28 and March 2)
Arsenal vs Tottenham Hotspur (September 23 and April 27)
Liverpool vs Everton (October 21 and March 16)
EPL 2023/2024 Outright Tips: Which Team Could Likely Win the Title?
What about the key matches for the 'big six' teams that could potentially determine the title?
Manchester City
Manchester City, for instance, has a challenging run of games against Arsenal, Brighton, and Manchester United in October, followed by Chelsea, Liverpool, and Tottenham Hotspur in November.
Arsenal
Arsenal starts the season with seemingly easier matches against Nottingham Forest, Crystal Palace, and Fulham. However, they face a tough autumn period with games against Manchester City, Chelsea, and Newcastle United within a month.
Manchester United
Manchester United's early season includes two trips to North London to face Spurs and Arsenal. December could be challenging with games against Newcastle, Chelsea, and Liverpool.
Liverpool
Liverpool begins the season with a tough game against Chelsea and then travels to Newcastle United for their third match. They also have back-to-back matches against United and Arsenal in December.
Tottenham Hotspur
Tottenham Hotspur starts the season with an away game at Brentford, followed by a home game against Manchester United. Their spring schedule could be decisive, with matches against Newcastle, City, Arsenal, and Liverpool.
Chelsea
Chelsea's first game under Mauricio Pochettino will be against Liverpool at Stamford Bridge. Their schedule becomes more challenging in November and December with games against Spurs, City, Newcastle, Brighton, and United.
EPL 2023/2024 Outright Tips: Top 4
The EPL Top 4 is among the toughest predictions to pick especially after seeing Newcastle coming up top and Liverpool missing out among other surprises. However, here are our picks:
Man City
Arsenal
Chelsea
Manchester United
EPL 2023/2024 Outright Tips: Which Team Will Likely Be Relegated?
While it is hard to to pick teams that might be relegated, these teams are the most likeliest to be relegated:

Luton
Sheff Utd
Burnley
Bournemouth
Nottingham Forrest
Everton
EPL 2023/2024 Outright Tips: Who Will Win the Golden Boot?
Due to the events of the previous season, it looks like Erling Halaand will still retain the EPL Golden boot unless another big name steps up or injury hinders him.
Boxing Day Fixtures
The Boxing Day and final day fixtures have also been announced, along with the TV selections. The Premier League's winter break will return from January 13 to January 30. As of June 15, the title odds favor Manchester City, followed by Arsenal, Liverpool, Manchester United, Chelsea, and Newcastle United.
The article was last updated on Tuesday 19th September 2023
For Daily Betting tips click here.
Nigeria best Sport betting sites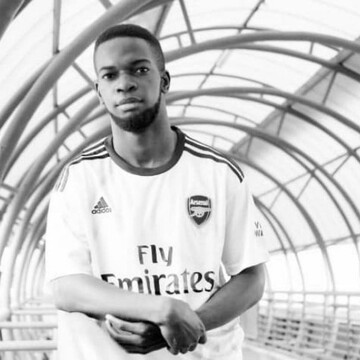 Football Lover. All-round junkie of the beautiful game. Could be found watching football most of the time. If not he's writing about them or making some punditry you don't agree with. A certain bias for Arsenal and Santos FC.