Pros
Website is easy to navigate
Great odds in the betting
Bonus and promotional offers are available
Excellent customer service options
They have a casino
Cons
Not the most attractive website
No banking options
Supabets is a South Africa originating brand of the bookmaking business. It has been around for years, and its oars have spread to many more African countries, including; Nigeria, Zambia, Ghana, Tanzania, Kenya, and Zimbabwe. It offers betting options in various sports, including other features: Live betting, Number betting, and Jockeys and racehorses.
Payment Details
Once you have registered on Supabets, you will need to deposit to place your bet.
Supabets Deposit Options
Supabets also has numerous deposit options, including:
Cash deposit. You could go to your bank and deposit your required amount into any of the banks listed on their site.
Normal EFT: this involves money transfer by the normal online electronic banking portal. For this process, the full proof of payment must be sent by email. It would be best to use your Supabets user name for the receipt tot be easily identified as yours.
Use of Supabets vouchers: you could visit any of the Supabets branches to purchase a voucher.
Use of 1voucher: you could purchase 1voucher from any flash vendor or Pep store. After purchase, you would log in to your account, choose the account menu's deposit option, choose 1voucher, enter your voucher pin in the space provided, and wait for your account to be credited.
Use of SID:
Use of prepaid cards: when you click on the deposit menu after login, you'll select the deposit option. You'll then click the Supabets prepaid option and type your pin and serial number in the space provided.
It takes about twenty-four hours for your account to be credited.
Supabets Withdrawal Options
If you need to withdraw your earnings, all you need to do is to log into your account and select the withdrawal option displayed on the menu. Supabets offers different options for withdrawal, each having its specifications. All you need to do is to choose the withdrawal option you desire. A one-time drop pin logo will be sent to you. You need to copy the number and take it to any Supabets branch (only in South Africa) to withdraw your earnings. Other withdrawal options include:
FNB e-Wallet pro: to use your e-Wallet for withdrawal, you need to have some details prepared, including your ID number, your passport number, your date of birth, your gender, and your country of issue. After providing these details, your e-Wallet would be funded. Your only access to this wallet will be your registered phone number, so be sure to keep it safe. In case of a change of number, you could contact Supabets customer support via email.
You could also withdraw using standard bank instant money: you need to provide the information listed above. Your cell phone number is also essential in this withdrawal method.

Supabets Withdrawal Limit
You can withdraw as much as 25 million NGN on Supabets, while the minimum withdrawal is 1,500 NGN.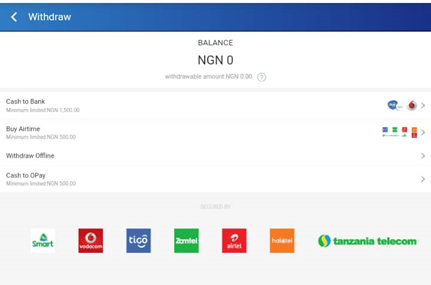 Supabets Customer Service
Supabet customer service is excellent. They provide a 24/7 customer service in all the countries they operate. They have a toll free/cost-free customer service. They also have a snail mail and electronic mail option, may you have a fear of telephones. There is a comprehensive FAQ section to put you through any immediate questions you might have. The bookmaker also has an online dictionary that explains all ambiguous terms on the site. Finally, their customer service deals with speed. Their customer service details include:
Phone numbers:
Mail: INFO@SUPABETS.CO.ZA, SUPPORT@SUPABETS.CO.ZA
Whatsapp: 0710415897
.
Supabets – The Good
Despite the numerous markets missing as evaluated on a standard basis, Supabets Nigeria has the capability of catering to the demands of fans of popular events. They cover multiple sports: basketball, soccer, darts, table tennis, ice hockey, floorball, boxing, Aussie rules, cricket, motorsport, volleyball, curling, badminton, cycling, baseball snooker. They provide excellent offers as bonuses and many other promotional options, including free bets. The customer service is so user-friendly that you could quickly get a significant percentage of your questions answered in the QQ&A section displayed on their mobile site. They provide live betting options, with several attractive odds.
Supabets – The Bad
the company has a sportsbook that is not very up-to-date with the current market. Their major con is that they do not make speedy attempts to keep up with the current market needs. As I said, their site features and betting options may be good enough for beginners, but more experienced punters might get bored very quickly. The customer service could also do better with a live chat. The bookmaker lacks an app for IOS users.
Supabets – Bottom Line
The Supabets betting platform is very simplistic. This feature is excellent for new punters, but they might get bored with the few sports available for wagering for more experienced ones. The casino could also use more games. The website is also very stereotypic in looking old, even though it has been changed recently. If we look past all these, they offer great bonuses and promotional options, which serve as an excellent draw to new members. The odds are also very competitive, giving chances for more enormous profits.
About the Platform
This website is not the most user friendly of the bookmakers. It is not as fascinating to the eyes as you would expect it to be. As you visit, you're greeted with a mix of red, white, and green. The platform offers betting options in a total of twenty-two sports. The bet slip is available on the main page. The betting odds are available on the home page, though not all betting odds. This is especially prominent when you're using a mobile phone to access the site. The site offers live betting. The menu bar on the top left corner displays the sports available for live betting and those available for pre-match wagering. Your account stats would also be visible on the main menu bar. The customer support option is visible on the top of the site once you log on. The login option is also clearly visible on the top right corner of the site. Apart from that, other things are pretty hard to find. If you're visiting the site for the first time, you might find it hard to navigate. The bookmaker offers excellent betting odds, though, and lots of bonuses, which can be accessed on the site's main page.
Wagering
you need to be logged in on the site to access this option. After logging in, you can click on the specific sport you would like to wager on, e.g., Soccer. Then you will need to choose the country and the league you want to wager on. You'll then select the specific event you'll like to wager on. You'll be provided with various odds to pick while wagering. You'll then be asked for the amount that you want to wager with. The bet-slip on the right side of the home page would provide a summary of the bet you wish to place. You can confirm your selections when you're done wagering. Then your stake would be placed. There are live betting options available too. You could place combined bets, where you divide your wager into different selections, thereby increasing your chances of winning.
Mobile Options
Supabets for android is a mobile app that was made way after the site started. There have been three versions since its creation, each version being more improved than the past. The newest upgrades made to the latest version include a new design, lesser notifications, and easy usability. It is usable on Androids 2.0 and above. Older versions have Version 2 and Version 4. the app is a tipping app, which gives tips for sports, including single picks, double picks, etc. They analyze their predictions and use soccer stats about teams and competitions that they follow. There is no app for IOS users.
Conclusion
Supabets is a pan-African bookmaker that has been around for years. With their many years in existing, we are dealing with a very experienced company that provides excellent odds for their betting audiences and numerous bonuses and promotional offers. Although they might need to update their services and market options to suit this period's requirements, this bookmaker has done an excellent job.
Q&A
Q: How do I register Superbets Mobile Site?
A: From your mobile phone, go to superbets.co.za, click "Log in" and then click "REGISTER NOW." To access our services, you must enter all the required fields(indicated by *).
Q: How long does it take to activate my account?
A: After you submitted the required documentation, your account can be validated immediately.
Q: How can I clear my bonus in my account?
A: Customers must place bets with the bonus to clear it.
Q: How do I see if I have won?
A: Please, log to your Supabets account. On the menu bar, select ACCOUNT and from the drop-down menu choose bet list. All bets placed will be displayed here with the result.
Q: What is the Supabets trading hours?
A: Supabets gaming group trade hours are from 07.00 am to 10.00 pm